One of the easiest ways to boost your retirement savings is to sell off some of your possessions. You can sell off big items and live a low-maintenance lifestyle, or you can sell some of the smaller things you don't use.
You probably won't need all these items once you're retired, and selling them now could give you more financial security later.
Your home
Downsizing to a smaller home is one of the biggest ways you can give your retirement savings a boost. A less expensive home will provide you with more money, but you can also save money in other areas.
Utility costs should decrease in a smaller house. That means you'll pay less for electricity, heating, and water. Smaller homes also generally require less maintenance, saving you additional stress and money on repairs.
Your car
Whether it's an extra vehicle or a showpiece, that undriven car in your garage could help you reach your retirement goals. Sticking to one well-running vehicle per person is perfect for living a low-maintenance lifestyle.
If your vehicle is good on gas, that's even better. You'll save money every time you fill up, and you can add those savings directly to your retirement fund.
Jewelry
You could grow your retirement savings if you have jewelry you never wear. Diamonds, pearls, gold, silver, and jewels living in a jewelry box might better serve you if you sell them for cash.
Check the market before selling to get the most money for your items. The value of gold and other common materials in jewelry fluctuates. You might profit most if you wait and sell them next year.
Antiques
Some antiques are worth a lot of money while others hold mainly sentimental value. You might have antiques in your home that have been passed down as heirlooms without even knowing it.
If you have furniture, tools, or other items from previous generations, it doesn't hurt to see what they're worth. You can check reselling marketplaces to get an approximate value of any items or have your antiques appraised by a professional for a better estimate.
Sports memorabilia
Sports memorabilia like jerseys and collectible cards can sell for a lot of money. Autographed items can sell for even more. Some pieces of sports history have brought millions of dollars. That's a jaw-dropping boost to any savings account.
While you're not likely to have a $10 million item in your attic, you could have something worth hundreds or even thousands of dollars. So consider parting with that collection and putting the money toward your future.
Household items
Consider selling some of the household items you no longer use. These might include china that's sitting in a cabinet or kitchen gadgets taking up space on the counter.
Selling one item might not bring a big dollar amount. But selling a large lot of items — whether at a garage sale or online — could put a hundred or more dollars in your pocket.
Lawn and outdoor equipment
If you have a leaf blower or extra lawn mower you aren't using, think about selling it. Snowblowers and shovels are also great items to list for sale if you plan on moving to a climate that offers warmer winters.
Selling other outdoor equipment like wheelbarrows and gardening tools can give your retirement fund a boost if you're downsizing to a home with a smaller yard. Even smaller hand tools can net you a few extra dollars.
Toys
If your children are grown, selling their toys could give you extra money. Some vintage toys are worth even more than their original retail prices. Pokemon cards, Barbies, and some video games can sell for thousands per piece.
Values can vary greatly depending on the condition. Getting the highest price possible means knowing what the toys are worth and finding the right buyers.
Used clothing
High-end designer clothing like Gucci is very valuable, but some vintage clothing items can bring more money than you'd think. For example, a pair of rare Levi's recently sold for more than $87,000.
While you're not likely to have clothing items that are valuable, many vintage jeans can still land you a $100 bill. Even selling items for $5 or $10 each can add up quickly.
Exercise equipment
A lot of exercise equipment doesn't get used often enough to justify keeping it in the home.
If you have a treadmill or home gym collecting dust, consider turning it into cash. It will add to your savings while freeing up space in your house.
You'll probably want to sell heavy items locally to save on shipping costs. Save the shipping options for lighter things like activewear and resistance bands.
Books
Bookshelves or boxes full of books can bring you some added money. Some are worth more than others. 
While certain antique books and first editions can bring thousands of dollars, even your common everyday books can land you some money. You can sell them through an online marketplace, at a garage sale, or to one of the several companies that pay for used books.
Tools
You might have certain tools sitting around in the event you need them one day. If that day hasn't come — and it might never — you can always sell them and add the money to your retirement fund.
When your retirement day comes, you'll likely need the money more than you'll need the tools.
Furniture
You might have furniture in your home that you rarely use. You can find typical unused furniture in spare bedrooms, extra family rooms, or an unused home office.
Rather than furnishing rooms no one visits, you can sell their furnishings and grow your savings. Since you used the items less than a lot of used furniture on the market, you'll likely land some larger offers.
Outdoor and sporting gear
Perhaps you find yourself using your sporting equipment less or just have more than you need. Those items can bring in decent amounts of cash, especially if you sell them at a strategic time of the year when there is a higher demand for them.
You can trade some of your camping equipment, fishing poles, golf clubs, and boats for a bigger savings account. Some of these items are fairly costly when purchased brand new, so thrifty consumers will happily pay a little less and buy them used.
Bottom line
Today's online marketplaces have made selling used items easier than ever before. Some seniors choose to continue selling after they retire and look for other ways to avoid wasting money.
You can grow your retirement savings whether you decide to downsize your life completely or simply sell things you don't use.
Chances are, there's something you can part with to help fund your future.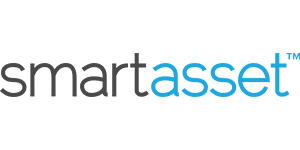 Smart Asset Benefits
Get matched with fiduciary financial advisors
Advisors are vetted and certified fiduciaries
Take the mystery out of retirement planning
Their matching tool is free
Paid Non-Client Promotion