There are lots of budgeting apps these days that help you earn rewards for shopping. While companies like Rakuten and Ibotta give you cash back for purchases you make, Shopkick takes this premise a step further, letting you earn rewards for simply walking into a store, as well as other activities you'd likely do anyway. This app is great if you're looking at how to save money when you shop.
With Shopkick, you bank rewards to earn electronic gift cards, which is virtually the same as making some money on the side. What sets Shopkick apart is that it pays you for other things besides making purchases, and you can earn tangible rewards relatively quickly.
How does Shopkick work? Here's all the information you need to decide if this app is right for your next side hustle.
What is Shopkick?
Shopkick is a retail rewards app that lets you earn credits toward digital gift cards for visiting stores, scanning barcodes, watching videos, and other activities. Since Shopkick's launch in 2009, 30 million people have downloaded the app, and millions of users interact with it daily, according to Katherine Madariaga, a spokesperson for Shopkick.
The company was recently purchased by Trax, which claims to be the "world's leading provider of computer vision and analytics solutions for retail." Madariaga says this partnership will lead to new shopper engagement solutions and significant innovations for Shopkick in the future.
Shopkick has limited information available publicly about its reach; however, as of September 2015, the company had awarded 15 billion "kicks" worth $60 million to app users. It has partnerships with major brand retailers, such as Target, Best Buy, T.J. Maxx, Kellogg's, Procter & Gamble, eBay, and more.
These partnerships allow Shopkick to give app users credits toward gift cards with these retailers, plus drive traffic to their stores and websites as well as purchase consideration — a win-win for both consumers and partners.
How does Shopkick work?
Shopkick is an app for iPhone and Android. You download it from the app store and register either with your Facebook account or by entering a name, email, and password. From there, you may be asked to verify your account.
Once you sign in to your account, you can start earning kicks in any of the following six ways:
Enter stores with a beacon located at the entrance. The app will tell you which ones in your area have these.
Scan barcodes of select products within the store (doing it outside the store is against the rules).
Purchase an item and scan the receipt into the app. This earns the most kicks but can be problematic if the app doesn't recognize all of the eligible items.
Link a Visa or Mastercard with your account and earn kicks for every dollar you spend with it at participating stores. You can link a debit card, but you need to run it as a credit card at the point of purchase for the kicks to apply.
Make purchases at online partner stores when accessed through the app.
Watch videos in the app.
The app's home screen will be the starting place for your earnings and is broken up into two main categories: "Kicks Nearby" and "Kicks Online." Kicks Nearby will give you a list of stores in your area where you can earn kicks. If you select a nearby store, you'll be able to browse what it has to offer.
For example, a nearby Walgreens won't allow me to earn kicks by entering the store, but it has 210 kicks that I can earn by scanning items in-store and 2,625 kicks I could earn by buying products.
Kicks Online gives you a list of website partners that offer opportunities to earn kicks. Tap on one to see how many kicks you can earn per dollar spent, as well as terms and conditions. When you want to make a purchase, tap "Shop Now" to be brought to the partner website and activate your kick earnings.
You'll also see a "Discover" tab at the bottom of the app. This section is where you'll find videos you can watch for kicks and curated product deals for online shopping. For example, you might find a "Best Buy Top Deals" or "DIY Macrame Plant Hanger" with lists of products you can buy through the app for kicks. Some even have a "Tap Here for a Surprise" option that pays you a kick for opening it.
If you want to earn kicks by linking a card, go to "Settings" and enter your information. You'll also be able to customize your notifications, choose sounds, adjust when videos autoplay, learn about FAQs, find support, and more in this section.
The amount of kicks you have is shown at the top of the home screen. Tap the number for options to view your Kicks Activity, find opportunities to earn, customize your reward options, and access the rewards you've earned. You can choose which company you'd like a gift card from and in what amount.
There's even an option to donate your kicks to nonprofits, such as Feeding America and the American Red Cross.
Your kicks won't expire so long as you use your account, and there's no limit to the number of kicks you can earn. However, kicks will expire if your account is inactive for six months.
Who can use Shopkick?
Shopkick is great for anyone looking to get tangible rewards for doing things they'd normally do anyway, like visiting stores or buying specific products. All you need to get started is a smartphone running iOS or Android and an email address. You also must be a U.S. resident and at least 14 years old (with parental consent if you're under 18).
How much can you earn on Shopkick?
There's no limit to the amount you can earn on Shopkick. Each reward has a different number of kicks you'd need in order to earn a gift card. Generally, for each dollar that you're looking to earn in a gift card, you'd need to get 250 kicks. In terms of the most common denominations for gift card rewards, you could use the following as a guideline:
$2 = 500 kicks
$5 = 1,250 kicks
$10 = 2,500 kicks
$15 = 3,750 kicks
$25 = 6,250 kicks
How realistic is this? Earning enough for a $5 gift card can be very easy, even if you're only going to stores that record your entrance for ten kicks or so, scanning barcodes in-store, and watching videos at home.
I recently earned 1,100 kicks for buying shampoo and conditioner I needed, 40 kicks for scanning both bottles in-store, and ten kicks for just going into the store. That's a total of 1,150 kicks for doing my weekly shopping and is just about the equivalent of what I paid for the shampoo and conditioner combined. That amount is now being credited to a $25 gift card I've selected to earn. A few more trips like this one and I'll have my card pretty quickly, especially considering I often make side trips to the store during the week.
If you're earning kicks to donate to a nonprofit, as little as 500 kicks ($2 in earned rewards) can provide 20 meals through Feeding America. Depending on the value of the kicks you're racking up regularly, as little as one shopping trip could accomplish this goal.
Once you earn enough kicks to get a gift card, it will appear in the app under "My Rewards." This section holds all of the digital gift cards you've earned and will include instructions for using them. You may have a barcode, card number, PIN, or other information included for each card, in addition to terms, conditions, restrictions, and instructions for use.
Maximizing your earnings with Shopkick
With so many easy ways to earn kicks with Shopkick, you can rack up rewards pretty quickly. I was able to get my first gift card reward with two visits to Walmart and still have enough left over to get a donation card for Feeding America. Here are some tips for maximizing your earnings with Shopkick so you can get your gift cards faster:
Open the app at least once a week: The deals, offers, and products you can earn kicks with change frequently. By keeping up with the latest information, you can plan ahead to earn some kicks doing your day-to-day activities.
Plan out your shopping trips: Many of us save our shopping for a day we're free. When you're planning out your stops and making your lists, open Shopkick and see what you can add that will earn you kicks. Then make a list of the items you can scan in the store to earn kicks and spend some time finding those products. Even better, team up with friends to make finding these items faster and easier. Getting them to join Shopkick will earn you bonus kicks, and you all can grow your bank of kicks while saving time by shopping together.
Enable notifications: Shopkick will let you know if you're near a store where you can earn kicks or if there are any specials or bonuses you can earn nearby. With these notifications, you can take advantage of getting kicks wherever you might be.
Invite friends to join Shopkick: You can earn 250 kicks for each friend you refer who joins Shopkick. The app will generate a referral code and link that you can share with family and friends. When they register using your link or code, you'll both get the extra kicks!
Keep checking the Discover tab: The Discover section of the app can draw your attention to products you've been looking for or had no idea existed. This is a good place to find deals and earn kicks at the same time. There are also hidden bonus kicks and videos you can watch to score more kicks.
Find stores where you can earn kicks by walking inside: Many stores have Shopkick beacons near the entrance, which will record your presence at the store and award you a certain number of kicks. Sometimes, you don't even have to go into the store, just be in proximity. On a recent trip to Walmart, I got ten kicks while still sitting in my car.
Common questions about Shopkick
How do you earn kicks fast?
Shopkick offers six different ways to earn kicks when shopping in person and online. You can earn kicks by visiting stores, watching videos, and using a linked credit card at participating stores. You'll likely have the opportunity to earn kicks whenever you go shopping.
What stores participate in Shopkick?
Shopkick has an extensive list of retail and grocery stores that participate with their app. They include Walmart, Food Lion, Walgreens, Ulta Beauty, Publix, Aldi, Lowe's, Best Buy, eBay, Groupon, Hallmark, Hotels.com, Kellogg's, Marshalls, P&G, Starbucks, T.J. Maxx, and more. Online stores include JCPenney, BarkBox, Lane Bryant, Under Armour, QVC, Sephora, Casper, HSN, Nike, New York & Company, GameStop, eBags, and others.
How many kicks can you get in a day?
There's no limit to the number of kicks you can earn in a day.
Do kicks expire?
Not as long as your account is active. But if you don't open the app or use a linked card for six months, your kicks will expire.
How do you cash in kicks?
After you set a reward goal in the app, your kicks will accrue in your account. Once you reach the number of kicks needed for the goal you've set, you can trade-in your kicks for the reward or change the reward you want. For example, I initially had a $25 gift card for Walmart set for my first reward. Once I got 1,000 kicks, I changed that to a $2 Walmart gift card and traded 500 kicks to get it. I was also able to donate 500 of my kicks to Feeding America.
How to sign up for Shopkick
Signing up for Shopkick is easy. Simply download the app from the Apple or Android app store for your phone. You'll be prompted to log in or register. Tap on "Register" at the bottom of the screen. This will bring you to another screen where you'll be asked to enter your name and email address, then choose a password. You'll also have the option to use your Facebook account to register.
Other side hustles to consider
You'll get as much out of Shopkick as you put into it. As far as a side hustle, you could use Shopkick to help reduce monthly expenses, purchase gifts for birthdays or holidays, or even just build a stash of gift card money to use whenever needed. It's a great way to practice learning how to manage your money.
If Shopkick doesn't seem like the right fit for you, you might consider some other simple but lucrative ways to make money, such as:
Becoming an Uber or Lyft delivery person
Making deliveries with DoorDash or Grubhub
Renting out a spare room through Airbnb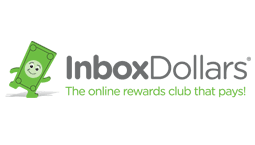 Inbox Dollars Benefits
Get a $5 bonus when you register with your email
You could earn money by taking surveys or making online searches
Over $80 million paid to members so far - how much can you earn?