Almost every grocer or superstore offers self-checkout lines, but do they offer the ease and convenience they promise? In many cases, self-checkouts can cause more time and trouble when all you want to do is save time.
Here's why more shoppers are ditching the supposed smart shopping hacks self-checkouts promised but failed to offer.
Get a protection plan on all your appliances
Did you know if your air conditioner stops working, your homeowner's insurance won't cover it? Same with plumbing, electrical issues, appliances, and more.
Whether or not you're a new homeowner, a home warranty from Choice Home Warranty could pick up the slack where insurance falls short and protect you against surprise expenses. If a covered system in your home breaks, you can call their hotline 24/7 to get it repaired.
For a limited time, you can get your first month free with a Single Payment home warranty plan.
SPONSORED
Not enough bag space
Self-checkouts started as a place for 10 items or fewer, but now everyone thinks they know how to be a savvy shopper by using them.
The area for placing your bags is usually pretty small, with space for just a couple of bags. Standard checkouts have plenty of room for all of your items, however.
Glitches slow you down
How many times have you used a self-checkout, and it's glitched for seemingly no reason?

These machines seem finicky, and even the slightest error can stop your process. Usually, it's something you haven't done wrong, so you have to wait for an employee to help. 
This can actually make your experience take longer than you expect or than just going through the regular line. 
Requires more labor
With self-checkouts, you're doing all the work yourself. This is great for the store but you might not enjoy it. 
You have to scan each item and bag them, even though there are employees who get paid for this work and can help out in the regular lines.
---
SPONSORED
Stop overpaying when you shop online
Shopping online has its perks. It's super convenient, but it can be time consuming to find the best deals. Instead of hunting for coupon codes (that don't always work!) and opening tons of browser tabs comparing prices, you can try Capital One Shopping.
Capital One Shopping makes saving money effortless. Just add the browser extension and when you check out, it'll scour the internet for coupon codes to help you save cash. And before you check out at 25+ major retailers, Capital One Shopping will notify you with a friendly pop-up if the item you're buying is available cheaper somewhere else.
Capital One Shopping is free to use and won't show you ads. Add it today and stop overpaying! 1
More cluttered
Sometimes, self-checkout areas are cluttered from past customers, making it difficult to set your things down, especially if you don't have a cart or basket.
And when you want to just make things quick, you often have to wait for employees to clear the area.
Conveyor belts with regular checkouts also make it easy to fit more of your things, even when you're behind another customer.
Difficult to use
While self-checkouts are supposed to be user-friendly, they may not always be.
For example, if you're buying a lot of fruits and vegetables, you have to search for the exact name and weigh each item on the scanner before bagging.
And if you have coupons or want to split your payment between cash and card, that can be extra work — if you can even figure out how to do it.
Security is disruptive
You may be trying to mind your own business during self-checkouts, but store security could have other ideas.
Depending on where you go, there could be a camera plastered with your face or someone coming by and watching you. If there's an honest error with bagging, the security cameras will think you've done something wrong.
Long lines
These days, it seems everyone is trying to go to self-checkouts.
This usually means just as long a wait as a regular checkout area. Scope out the checkout lines to see which is faster; it may surprise you.
Many don't take cash
If you're carrying cash for your grocery run, you might be out of luck at a self-checkout.
Many have signs that say they don't accept cash, and some won't give cash back. You'll likely be better off using a regular checkout if you've got cash only.
Can't buy certain products
Any product that requires an ID, like alcohol and certain medicines, is difficult to get through a self-checkout. Some stores will actually tell you to go through a normal line if you have these items.
Other items, like stamps or cigarettes, are sold only through a cashier. Take your shopping list into consideration before trying the self-checkout.
---
SPONSORED
Earn 2% cash rewards at grocery stores and Costco
The Wells Fargo Active Cash ® Card (Rates and fees) is a powerful rewards card that allows you to earn unlimited 2% cash rewards on purchases — including on groceries, even at warehouse stores like Costco.

New cardholders can also earn a one-time cash rewards bonus — $200 cash rewards bonus after spending $500 in purchases in the first 3 months!
If you're looking for a powerful rewards card that offers an extended intro APR period, look no further, the Wells Fargo Active Cash ® Card checks that box too!
This card also offers an intro APR of 0% for 15 months from account opening on purchases and qualifying balance transfers (then 20.24%, 25.24%, or 29.99% Variable). Which is great for someone who wants a break from high interest rates, while still earning rewards.
The best part? There's no annual fee .
Click here to apply for the Wells Fargo Active Cash ® Card now.
Some items are hard to scan
Certain items can cause errors in scanning or need an employee to help.
If a product has a special clearance sticker or you have a coupon that needs entering, it can take up even more of your time to have these individually punched in.
Consider skipping the clearance section if you plan on doing self-checkout.
Have to lift heavy items
Forget buying those bulk products or even a pack of water bottles at your local grocery store if there's no hand-held scanner at the self-checkout.
These heavy items will require some assistance, so it's probably best to go through a regular checkout to be safe.
Can be ageist
Many older customers may not be accustomed to the self-checkout technology and practices. These areas also require heavy lifting and labor without the normal interactions of a traditional checkout.
This makes self-checkouts somewhat ageist against a target demographic just wanting to get their weekly groceries.
Less space for items
A self-checkout might seem like a good idea when you only have a few items. But those items better be small because the space they leave for your groceries is minimal.
And if you have a cart full of things, then you're having to haul each product out individually.
Still need help from employees
Even the most minor glitches or errors during your checkout experience can often require an employee's assistance.
If you have to wait for their help, why not just go through a regular checkout? These employees are clocked in and ready to work, so go through their line to save you both time.
Don't save time
If you like to get in and out during grocery shopping, a self-checkout should be easier, right? Unfortunately, these glitches and hassles can actually cost you more time.
And if you're trying to make your membership worth it by using the self-checkout at Costco, for instance, you'll likely have to visit customer service to get it resolved.
Bottom line
A self-checkout has some advantages, but the technology still has a long way to go. Couponers, for instance, still need a cashier's assistance to save money shopping.
For many shoppers, using a traditional checkout lane is more beneficial in saving time and energy, but for others, it can result in an even more stressful shopping experience.
Lucrative, Flat-Rate Cash Rewards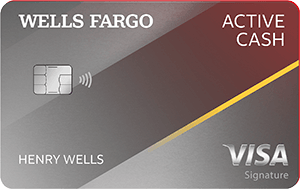 5.0
FinanceBuzz writers and editors score cards based on a number of objective features as well as our expert editorial assessment. Our partners do not influence how we rate products.
Current Offer
$200 cash rewards bonus after spending $500 in purchases in the first 3 months
Rewards Rate
Earn 2% cash rewards on purchases