While many of us spend a lot of time noticing and being irked by the bad behavior of co-workers, it's not as easy to admit when we're the one behaving badly.
It can be easy to fall into antisocial or even toxic behavior at work, where our weaknesses are exposed and we might have personality conflicts. But if your co-workers are turned off by you, your career can stall. If your goal is put more money in your bank account, then you need to consider your behavior at work.
Here are signs that it's time to examine your behavior and correct mistakes you're making.
You micromanage peers
If you tell co-workers how to do their jobs or what they should be focusing on when they haven't asked for help, you are micromanaging.
Micromanaging is irritating enough when it comes from your actual manager. Let people do their jobs, and concentrate on your own tasks.
You refuse to help
At the other extreme, you might be so wrapped up in your own success that you don't think about the team as a whole, or pitch in when a co-worker needs help.
Technically, this might not be unethical behavior, but it makes you look selfish and anti-social. Be a team player and help out when people need it.
You have bad kitchen manners
There are so many ways to be a problem in your workplace kitchen:
Leaving dirty dishes in the sink
Using the last coffee filter
Eating other people's food
Microwaving seafood
Burning popcorn
Leaving things to rot in the refrigerator
A few extra seconds of care for your co-workers and the kitchen environment can save you from becoming the office irritant.
You steal people's time
Getting along with co-workers makes the day go by more quickly. But if you're talking to other people too often or for too long, you're stealing time from them that they need to do their work.
Most people are too polite to tell you to go away. So, start paying attention to how much time you spend talking to other people. Any more than five minutes at a time about non-work topics during the work day is probably too much.
You don't actually work
If everyone else is working and you are not, people are going to resent you. A few breaks during the day is fine. But if you start an eight-hour day of web surfing, online shopping, or doing something not related to work, you're harming your employer and all your co-workers.
If you are unmotivated to work, you may be in the wrong job. If this feels familiar, start exploring so you can find the right career (but don't spend your work time doing this exploration).
You overshare
The other people at your workplace are your co-workers, not your therapists. If you're telling co-workers things that are too personal, they will be uncomfortable, and will lose respect for you as a colleague. Keep the personal talk to your actual friends.
You take credit for other people's work
Taking credit for other people's work is malicious. If you mistakenly receive credit for something, the ethical thing to do is correct the record so the person who did the work gets credit for it.
Your own reputation will only be increased by giving credit to the correct person. It is inexcusable to claim someone else's work as your own, or to not correct an error about the source of work.
You don't respect meetings
Everyone backchannels with other people during meetings occasionally. But if you can't even pretend to pay attention and follow the meeting agenda, the other meeting attendees might start to resent you.
You obstruct projects
If others feel like they have to go around you because you always say no or demand to have things done your way, they will lose respect for you.
Think carefully before you say no or throw up obstacles, and figure out if there's a way to have your concerns addressed without preventing others from doing their work.
You hoard information
Hoarding information so you feel validated or superior actually undermines your own progress. You will be in a stronger position if you help other people do their jobs well, which adds value to your team and the company.
Trying to maintain power by keeping information from others is ineffective in the long run, because your power disappears as soon as anyone else knows what you know.
You nurture bad feelings
Nurturing bad feelings and promoting grudges is destructive to you and to your company. Healthy people in solid working relationships communicate about conflict and resolve everything they can so they can work together effectively.
You stay in a job you hate
Maybe you're entirely justified in being tired of your job, manager, co-workers, and everything else about work. But if you stay in that job just to pay the rent while resenting everything, you're making things miserable for everybody. If you don't want to be there, find a new job that doesn't make you resentful.
Bottom line
It's worth working on becoming a better co-worker. It'll make you happier to know you're behaving better, and it'll make others happier to work with you.
One of the biggest work benefits is being part of a team that is better as a unit than individually. Working to be a great co-worker can pay off for everyone.
And really, being a nicer person could pay off in whatever work you're doing, whether it's your day job or a side hustle to earn extra cash.

Search Over 80,000 Care and Service-Related Jobs
Connect with paying families looking for care and service-related work. Available jobs include child care, tutoring, senior care, pet care, and housekeeping.
Sign up for Care.com now
Earn Great Pay Working From Home
Free 3-class intro teaches you how to launch a bookkeeping business
Access the training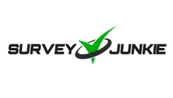 Earn Cash Taking Surveys
Join a community of 20M+ lifetime members who have been paid $76 million to date.
Sign up today