There has been a lot of buzz recently about "quiet quitting," which refers to workers avoiding additional work and extra face-time at the office. But a similar phenomenon exists for managers, and there are usually some signs that your boss is taking steps to "quiet fire" you.
These signs may seem subtle if you're not expecting them, but it can be detrimental to your career if you're not picking up on disappointment or indifference from management.
Below are eight sneaky signs that your boss may be planning to fire you.
Constructive feedback stops
When your boss is invested in you and expects you to advance in the company, they will likely give you constructive feedback often. Feedback can help you improve your skill set and make you a more attractive candidate for promotion opportunities in the future.
If you feel your boss is not invested in you, or has changed their attitude toward you, it may be a sign the company is considering letting you go.
You haven't had a raise
Raises keep employees happy, engaged, and appreciated for hard work. While the process works differently from company to company — some may have yearly reviews before offering employees raises, for example — if your pay for your position has been stagnant for years, and there is no talk of advancing, this could mean you are on the way out.
There could be many other reasons you haven't gotten a raise, however. If the company has had a rough quarter or year, raises across the board may be suspended for a time.
Your boss has become distant
If your boss no longer interacts with you as much, that may be a sign they're planning to get rid of you — or would even prefer you quit. They may be avoiding conversations, leaving you out of meetings, or being unusually scarce around the office. This could be to avoid awkward feelings due to an impending firing.
You are left out of meetings/email chains
If you're suddenly left out of important meetings or email chains, this could be another indicator that management is looking to get rid of you soon — especially if colleagues have not been hit with similar changes.
Career experts warn that your boss may be attempting to put some distance between you and the company if they start leaving you out of important communications.
Someone with the same skills was hired
If someone with a very similar skill set is brought in — and there's no indication that the company is expanding and would need the extra hands — that could be a sign that management is trying out someone new for your role.
However, a new hire isn't always a bad thing. It could just mean your company is planning to expand your department.
Pro tip: If you are nervous about a new hire, check out these ways to eliminate financial stress, and take this time of uncertainty to add to your savings and cut excess spending.
You haven't been given new projects
If you're on the outs at work, management isn't likely to get you started on any new big projects. You may have noticed that your workload has decreased or your boss is handing work they'd normally give to you to other colleagues.
If you're worried about changes to your workload, consider asking your boss if there are any new projects you can pick up or help out with.
A new boss is hired
If new management is brought in, that could be an indicator that things are being shaken up at the company. Often when a new boss takes over or a company is bought by or merges with another, layoffs are on the horizon.
Your boss lets mistakes slide
If you've noticed your boss has stopped giving you constructive feedback, or even ignores mistakes, it may be an indicator that they don't plan to have you around much longer. Part of the boss's job is to ensure employees do their jobs correctly, and that sometimes means pointing out and correcting issues.
If your mistakes suddenly start getting passes, it could mean the boss has decided to replace you and feels it's no longer worth the effort.
Bottom line
While all of these signs, or a combination of them, could mean that your boss is planning to get rid of you, there are plenty of other reasons that could explain these changes. If you feel insecure in your job, it's a good idea to start preparing financially just in case you do find yourself out of work for a time.
This could include looking into the best side hustles and picking up some gigs for extra cash on the side.

Join AARP and Double Your Number of Interviews Within 60 Days
Learn More
Earn Great Pay Working From Home
Free 3-class intro teaches you how to launch a bookkeeping business
Access the training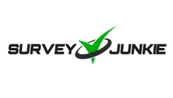 Learn More