Have you ever wondered if you're doing as well as your peers or behind the curve?
Short of asking friends point-blank about their saving and spending habits, it's hard to know. Still, there are a few key indicators that you're ahead of the pack.
If you are trying to get ahead financially, the following 15 behaviors might indicate that you're doing better than most of your peers.
Friends come to you for budgeting advice
There's one dead giveaway that you know how to add money to your savings and are better at it than other people: Your friends ask you for financial advice.
If you've ever helped a friend put together a budget, compare prices before making a major purchase, or research savings accounts, you're likely better at saving than your friends are — and they know it, too.
You're not living paycheck to paycheck
According to data from LendingClub, 60% of Americans live paycheck to paycheck. That means more than half of the country is just one missed paycheck away from disaster. 
If you don't spend your entire paycheck between paydays and never dip into savings to cover run-of-the-mill expenses, you can safely say you're saving more than most folks in the country.
You opt for used clothes instead of new ones
Cars aren't the only items to depreciate as soon as you buy them. Clothes can begin to wear out fast. Much of the money you spend on new duds can be considered wasted cash.
Folks who are good with money know that buying used clothes often means getting high-quality items at a much better cost.
The library is your best friend
As a savvy spender, you know you can find far more than free books at your local library.
You can also use the library to stream films and songs on your computer, check out classes, and even borrow electronics and other items you only need occasionally.
You have a budgeting app (and use it)
While almost three-quarters of all Americans set a budget for themselves, just 32% frequently reassess their budget regularly, according to a NerdWallet survey.
If you have a budgeting app and actively work on improving your spending habits, you're likely ahead of the curve.
You have a high-yield savings account
Those who are better at saving don't merely stash their savings in the most popular or convenient bank in their area. Instead, they compare interest rates at different banks before opening an account.
Those who take the time to find a high-earning savings account are likely doing better than their peers.
You thoroughly research credit cards before signing up
If you're doing better financially than most of your friends, you probably are very selective about the credit cards you use.
That might mean you search for cards with low interest rates or look for credit cards that help you earn rewards.
You're happy with a used car
The second you drive away from a dealership in a brand-new car, the vehicle immediately starts to use value. You'll almost surely sell that car for less money than you paid for it.
While there are perks to buying a new car, the better financial move is typically to buy a well-maintained used car at a cheaper price. Folks who are wise with money know that truth.
You're maximizing your employer's 401(k) match
Many employers match their employees' contributions to 401(k) retirement accounts up to a certain dollar amount or percentage.
Contributing enough money to the account to earn this match maximizes your savings, helping you rake in what amounts to free cash.
You shop with a deal-finding app or browser extension
If you're saving more money than your friends, you probably already know that plenty of browser extensions and apps comb the internet to find deals on purchases.
Rather than purchasing the first item they see, people who are good with money use these apps to compare prices and capitalize on the best deals.
You don't have to spend money to have fun
If you prioritize saving over spending, you know how to enjoy your time without wasting money on overpriced entertainment.
Frugal folks have at least as much fun hiking, crafting, or planning an at-home game night as they do seeing the latest blockbuster movie or eating at expensive restaurants.
You pack lunches for work instead of eating out
Going out to eat lunch at work is often more convenient than packing your lunch, but it's also more expensive.
Preparing your lunches and bringing them to work can save you a lot of money day in and day out.
Contributing to an emergency fund is a priority
Many experts say a solid emergency fund has enough cash to cover three to six months' expenses. That money can tide you over if you lose your job or experience any sort of emergency.
Unfortunately, more than half of all Americans lack an emergency fund, according to a CNBC survey. So, if you're actively growing your emergency fund, you're definitely ahead of the crowd.
You know exactly how much money you have in the bank
If you're a financial wizard, you don't have to frantically check your bank account before making any purchase.
Instead, you enter every shop knowing how much money you have and how much you can afford to spend. Then, you stick to the game plan and spend within your means.
You pay off your credit card balance every month
LendingTree notes that by last December, the average American credit card holder with an unpaid balance had a debt load of $7,279.
If you have less than that, you're doing better than many. And if you've managed to get rid of your debt altogether, you can consider yourself financially healthier than most folks.
Bottom line
If you identify with even one of the signs on this list, give yourself a pat on the back: You're likely doing better financially than most of your friends.
Even more remarkably, you're probably doing better than most Americans.
If you're trying to keep more money in your bank account, keep up those positive spending habits. Hopefully, your friends will soon join you in doing the same.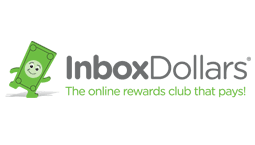 Inbox Dollars Benefits
Get a $5 bonus when you register with your email
You could earn money by taking surveys or making online searches
Over $80 million paid to members so far - how much can you earn?