Saving for retirement is not easy, especially when you're trying to stop living paycheck to paycheck. But it becomes much easier once you create a budget and get out of debt.
If you feel like you're behind on retirement savings, you're not alone. But you might be more prepared than you think. See how your retirement plan stacks up to the rest of Americans.

You've determined how much you need in retirement savings
You're one step ahead of half of Americans if you've determined how much money you'll need in retirement.
It's not possible to know how long your retirement will last or if you'll experience major health concerns. But factoring in inflation, lifestyle, and accounting for emergencies can help you come up with an estimate.
Featured High Yield Savings Accounts
CloudBank 24/7 Savings - 5.26% APY1
High-yield savings account. $1 minimum deposit. FDIC insured.
Open Account

Upgrade Premier Savings - 5.07% APY
High Yield Savings Account. $1,000 minimum balance. FDIC Insured through Cross River Bank.2
Open Account

SoFi Checking & Savings - Earn Up to $250 When You Set Up Direct Deposit
Earn 4.60% APY3 and collect up to a $250 cash bonus with direct deposit or $5,000 or more in qualifying deposits.4 FDIC Insured.
Open Account
You started saving before age 27
The earlier you can start saving for retirement, the better. Workers in their 20s may make less than they will in later years, but saving any amount for retirement is a good start.
Transamerica Center for Retirement Studies (TCRS) revealed 27 is the median age Americans begin retirement savings. If you haven't reached 27 yet — or started saving before then — you're more prepared than most.
You're under 35 and have more than $12,300 in savings
According to PriceWaterhouse Coopers (PWC), the median retirement savings for Americans under 35 is $12,300. This amount does not include other types of savings.
If you have more than this in personal retirement savings or in a 401(k), you are already doing better than most.
You're 35-44 and have more than $37,000 in savings
PWC found that the median retirement savings of 35-44 year-olds was $37,000. If you fall in this age group but haven't hit this number yet, make sure you take advantage of your employer matching.
You're 45-55 and have more than $82,600 in savings
By age 55, you're only 10 years away from full retirement age, yet PWC noted Americans 45-55 only had a median of $82,600 saved for retirement.
If you have more money than this saved, you're in better shape than most. But you'll want to grow this number significantly to enjoy a comfortable retirement.
You're 55-64 and have more than $120,000 in savings
$120,000 is not a lot of money, considering it might need to last 20 or more years. But this was the median retirement savings for adults 55-64, according to PWC.
Retirees with only $120,000 in savings might have to rely on Social Security benefits or continue to work during "retirement."
You have a retirement plan and haven't dipped into it
A Bankrate survey found that 51% of Americans with an IRA or 401(k) took early withdrawals. Dipping into these retirement accounts comes with added costs, such as penalties and taxes.
You can avoid needing to take early withdrawals from your retirement account by growing a healthy emergency account that you can dip into instead.
You have an HSA
A health savings account (HSA) can prevent you from needing to make early withdrawals from your 401(k) for qualified medical expenses.
Contributions and qualified withdrawals aren't subject to tax, so you can keep more money in your pocket.
Although HSAs have become more popular, many Americans still don't take advantage of them.
You have less than $5,000 in credit card debt
Although credit card balances decreased in 2021, the average American still carries over $5,000 in credit card debt, according to Experian.
Carrying a balance from month to month could hurt your financial goals, especially when it comes with high-interest rates. Pay off debts and keep current card balances manageable to stay on track for retirement.
If you have credit card debt, a top balance transfer credit card could help you get out of debt faster. Transfer your high-interest debt to a new card with a 0% intro APR and you'll get time to pay down your debt without adding more interest. 
No annual fee & 0% Intro APR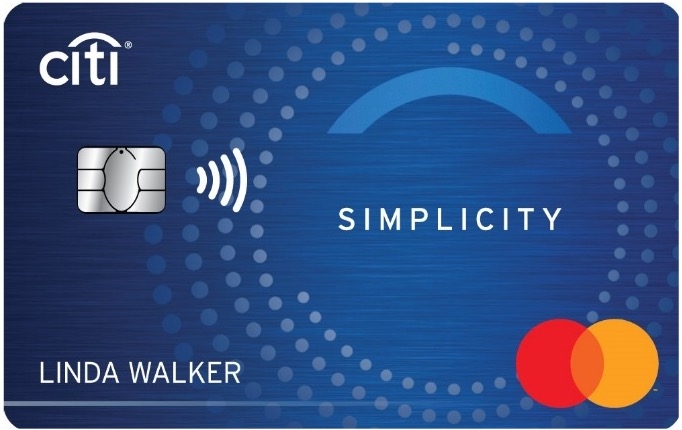 4.5
FinanceBuzz writers and editors score cards based on a number of objective features as well as our expert editorial assessment. Our partners do not influence how we rate products.
Current Offer
Long introductory APR period on balance transfers
You've paid off your student loans
According to a Bankrate survey, more than half of Americans ages 18-41 put off making significant financial decisions due to student loan debt.
And 27% have cited student loan debt as a reason for not growing their emergency savings.
If you've paid off — or are close to paying off — your student loan debt, you are in a much better financial position than other Americans in this age group.
Debt isn't preventing you from saving or making financial decisions
Student loan debt isn't the only thing that can impact your financial decision-making. Mortgages, car loans, personal loans and medical debt can hinder your savings progress.
Paying down debt will put you in a better position to save for retirement. Improving your credit score can help you get approved for credit cards with lower rates.
You fully understand Social Security benefits
While many Americans know they shouldn't rely on Social Security retirement benefits, less than 25% of people fully understand them, according to TCRS.
Knowing how these benefits work, how much you can expect, and if they are guaranteed will help you plan more effectively for retirement.
You stay up to date on retirement planning strategies
It's a good idea to stay up to date on the latest retirement planning strategies and regulations, but most Americans don't do this.
It's not always easy to follow constantly changing laws or adjust to new conditions. A qualified financial planner can determine the best retirement strategies when new regulations arise.
You make more than $1,085 per week
The more money you make, the more you can save. According to a report from the U.S. Bureau of Labor Statistics, the median weekly pay for full-time working Americans was $1,085 in the last quarter of 2022.
You should try to allocate at least 15% of your pre-tax income for retirement if possible. If you're making the median wage of $1,085, that comes out to $162.75 each week.
You live a healthy lifestyle
Some people fail to realize how much money they can save by living a healthy lifestyle. Staying active, eating healthy, and avoiding things like smoking can reduce the risk of significant health problems.
Obesity can lead to heart disease and even heart failure. And smoking can cause terminal illnesses, such as cancer. Choosing to live a healthy lifestyle could save you tens of thousands of dollars.
Bottom line
Saving for retirement can take decades of saving and a lot of planning, especially when you want to retire early.
The truth is that most Americans are behind on retirement savings, but you can do better. And it's never too early to start saving. Here are some tips to help you plan — and move — ahead.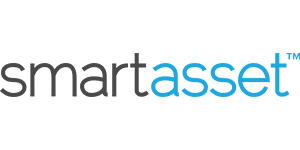 Smart Asset Benefits
Get matched with fiduciary financial advisors
Advisors are vetted and certified fiduciaries
Take the mystery out of retirement planning
Their matching tool is free
FinanceBuzz doesn't invest its money with this provider, but they are our referral partner. We get paid by them only if you click to them from our website and take a qualifying action (for example, opening an account.)