Burnout is common among working Americans. A whopping 89% of surveyed workers reported experiencing burnout within the past year, according to online recruitment firm Zippia.
The experience can be different for everyone. Some may feel overwhelmed with work-related anxieties and responsibilities while others experience withdrawal and depression.
No matter how it manifests, burnout can prevent you from doing your best, possibly even impairing your performance and becoming an obstacle in your goal to move beyond living paycheck to paycheck.
Following are 11 common signs of employee burnout. Nip them in the bud before exhaustion gets out of hand.
Feeling fatigued all the time
A lack of energy — particularly when it comes to doing things you normally enjoy — might indicate burnout. In fact, physical fatigue was the most commonly reported symptom among workers who said they were suffering from work stress in Zippia's survey.
Workers experiencing burnout may feel both physically and mentally exhausted and no longer be able to muster the enthusiasm for work they once enjoyed.
Lacking motivation
Perhaps you were once excited to do your job and felt dedicated and fulfilled. But burned-out employees may find it harder to get up in the morning and get themselves ready to take on the day.
New projects or opportunities that excited you in the past can begin to feel tedious — or like just another stressor — when you have too much on your plate.
Increasing cynicism
Everyone gets frustrated at work sometimes. However, regularly feeling cynical or negative at work can be an indicator that you're overwhelmed, unsupported, and burned out.
When burnout gets really bad, this cynicism may carry into your life outside work.
Slipping performance
Burnout can cause your performance to slip. Maybe you're not reviewing each project as carefully anymore due to an overbearing workload, or are missing deadlines.
When your performance begins to slip in an uncharacteristic way, it's often related to burnout.
Dreading going to work
If you wake up every workday dreading the coming eight hours, it can be a sign that burnout is growing.
It's fairly common to experience a bit of the "Sunday scaries" every now and then or have days when you're simply not in the mood to work. But a sense of impending dread before work should not be the norm.
Zippia's research found that 57% of U.S. workers reported feeling work-related stress every day. If you fall into this category, it may be a sign to take some "me time."
Physical ailments
Like stress in general, burnout at work can lead to a host of physical symptoms — headaches, stomach or digestive problems, even muscle aches and pains.
It's important to prioritize stress relief when these physical symptoms pop up. This could involve talking to a supervisor or rearranging your schedule to achieve a better work-life balance.
Make time for relaxing activities — like going on walks, meditating, or even watching your favorite TV show — or seek the help of a mental health professional.
Trouble sleeping
Burnout at work can also lead to anxiety and racing thoughts that affect our ability to sleep at night.
A regular sleep schedule is a key part of a healthy lifestyle. When you're struggling to get out of bed in the morning or waking up exhausted, that's another indicator to take steps to cope with work-related stress.
Avoidance of co-workers
If you've started to skip out on company events or avoid conversations with colleagues, it is another indicator that it might be time to address burnout.
People we see regularly tend to pick up on negative energy. If colleagues have been checking in to see if you are all right, take it as a sign to assess if you are feeling overworked.
Constant thoughts about leaving the job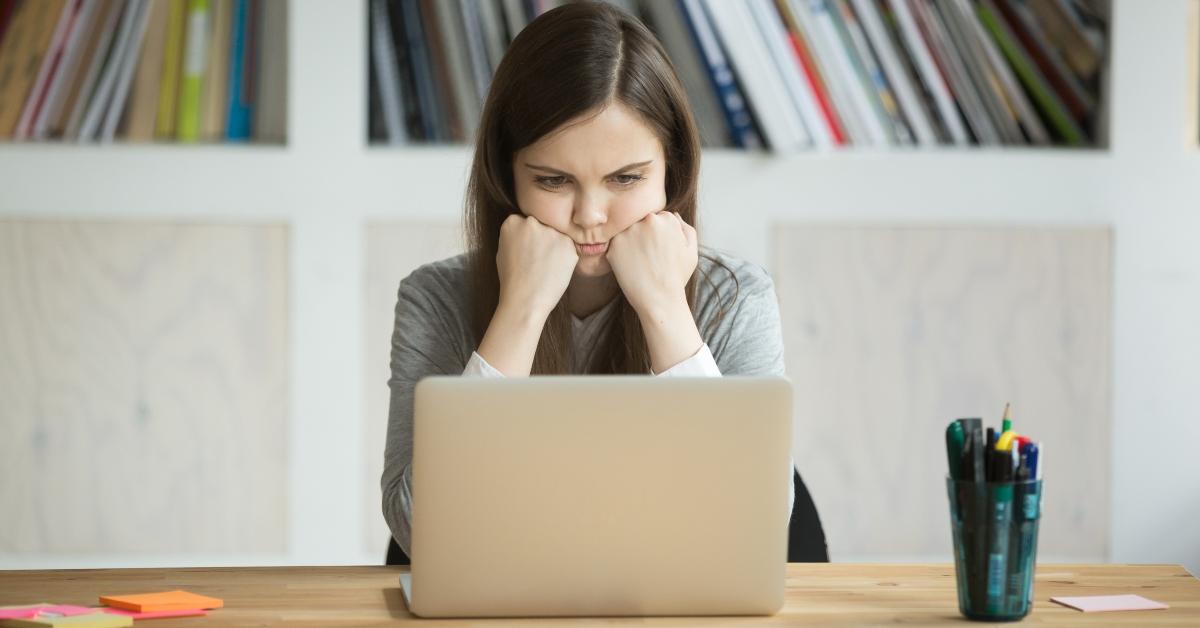 We all fantasize about landing dream jobs or big salary hikes every now and then. But if you're constantly thinking about moving on — or find yourself regularly scouring job sites or dreaming of early retirement — take it as a sign that you're not happy in your current role.
Burnout is actually the most common reason people decide to leave their jobs, with Zippia's research indicating 40% of American workers have quit because of it.
A short temper
If you notice that little things are setting you off in the workplace — and beyond — it could be a sign that the stress of your job is getting to you.
Another indicator is a tendency to vent about your job when you're not at work — maybe to your family, friends, partner, or anyone who will listen.
Lingering feelings of negativity and an uncharacteristically short temper both indicate that it might be time to take a step back and reassess your work life.
Neglect of self-care
When people experience too much work stress, they may neglect healthy habits — like exercising, eating well, and engaging in activities they enjoy.
Even worse, they may pick up unhealthy habits, such as drinking more alcohol, smoking, relying on sleeping pills to deal with insomnia, and more.
If work is stressing you out so much that it's causing unhealthy habits to develop, that's a clear indicator that your work-life balance — and perhaps your job — might need to change.
Bottom line
While many people take lingering burnout as a sign that they should leave their jobs, you don't necessarily have to jump ship if you are feeling overly stressed at work.
Once you recognize feelings of burnout, there are steps you can take to alleviate it and prevent it in the future. These include reassessing your work situation, taking concerns to management, and prioritizing your own mental health and self-care.
It is possible to build a career and increase your wealth without feeling burned out. So, if you're struggling with any of these things then be sure to take steps toward a better work-life balance today.

Join AARP and Double Your Number of Interviews Within 60 Days
Learn More
Earn Great Pay Working From Home
Free 3-class intro teaches you how to launch a bookkeeping business
Access the training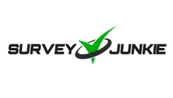 Earn Cash Taking Surveys
Join a community of 20M+ lifetime members who have been paid $76 million to date.
Sign up today