Warren Buffett — widely known as "the Oracle of Omaha" because of his stock-picking prowess — is a household name, especially among investors and those who follow business trends and are looking to grow wealth and make extra money.
Many people base their portfolios around what the 91-year-old Nebraska native buys and sells, and it's big news whenever he makes a major transaction.
After a quiet couple of years during the COVID-19 pandemic, Buffett made headlines when he revealed that Berkshire Hathaway — the company Buffett has run since 1965 — had invested about $51.1 billion into the market since the start of 2022.
By the end of the first quarter, Berkshire Hathaway also had sold $9.7 billion worth of stock in various companies. Here is a rundown of Berkshire's 2022 transactions.
Purchased: Chevron
Berkshire Hathaway has increased its stake in energy company Chevron this year. By the end of March, Berkshire owned $25.9 billion in total stock, up from $4.5 billion at the end of 2021.
As oil prices dramatically rose after Russia invaded Ukraine, Chevron's stock gained more than 30%. This, along with supply-chain issues, likely made Chevron a good bet for Buffett and his team.
This purchase makes Chevron one of the top five holdings in Berkshire's portfolio, joining Apple, Bank of America, American Express, and Coca-Cola.
Purchased: Occidental Petroleum
Berkshire also bought more than $7 billion of Occidental Petroleum common shares. Berkshire already owned $10 billion in preferred stock of the company. It seems Buffett is making a bet on energy and oil stocks, especially as oil prices continue to rise.
Occidental's shares have soared in 2022, eventually topping 120% in gains.
Purchased: Citigroup
Berkshire Hathaway bought $3 billion worth of shares in Citigroup during the first quarter of 2022, bringing Berkshire's stake in the bank to 2.8%.
Citigroup stock has been down this year and the company has lagged behind other big U.S. banks in terms of profitability for some time.
Purchased: Markel and Alleghany
Buffett is said to love the insurance industry and considers the purchase of insurance company National Indemnity 55 years ago to be one of Berkshire Hathaway's early successes.
This year, Buffett purchased 420,000 shares of Markel, an underwriter of specialty insurance policies. The purchase was worth about $620 million.
In the first quarter of 2022, Berkshire also purchased Alleghany for around $12 billion. This company has a diverse resume. Not only does Alleghany own other insurance companies, but it also owns a toy producer, a funeral products maker, and a hotel developer.
Purchased: McKesson
Berkshire Hathaway recently has sold stakes in several health care companies. But it appears Buffett is still making a bet on the medical industry, just not the way he once did.
In the first quarter of this year, Buffett bought upward of 2.9 million shares of McKesson, one of the largest distributors of pharmaceuticals and medical-surgical supplies. Buffett's investment is worth about $895 million.
Purchased: Celanese
Anyone considering investing in stocks should be sure to add some diversification to their portfolio. If one sector of the market dips, all of your money won't go with it. Buffett provided an excellent example of diversification when Berkshire purchased 7.3% of Celanese Corp, an industrial chemical producer.
According to U.S. News, Celanese is Buffett's only stock holding in the materials sector. He purchased a stake of 7.9 million shares, worth about $1.1 billion.
Purchased: Paramount Global
Berkshire Hathaway bought 68.9 million shares of Paramount Global, causing the value of the entertainment company to jump after the news was released. Paramount is now the 18th largest holding in Berkshire's portfolio, worth $2.6 billion.
Paramount is a rebranding of media company ViacomCBS.
Purchased: Ally Financial
Along with the purchase of Citigroup, Berkshire Hathaway also invested in Ally Financial, a holding company specializing in mortgages and auto financing.
The investment is worth $390 million, or 8.9 million shares.
Sold: Verizon Communications
Berkshire Hathaway first bought Verizon in late 2020. At one point, the company made up 3.2% of Berkshire's total equity portfolio value. It seemed like Verizon was a good fit for Buffett's investing style of holding on to blue-chip companies for an extended period, especially given the prospects of 5G networks and other growth opportunities in the communications sector.
However, news broke recently that Berkshire sold 99% of its shares in the first quarter of the year, possibly due to Verizon's increasing costs and competitors like T-Mobile gaining more ground in the field.
Sold: Wells Fargo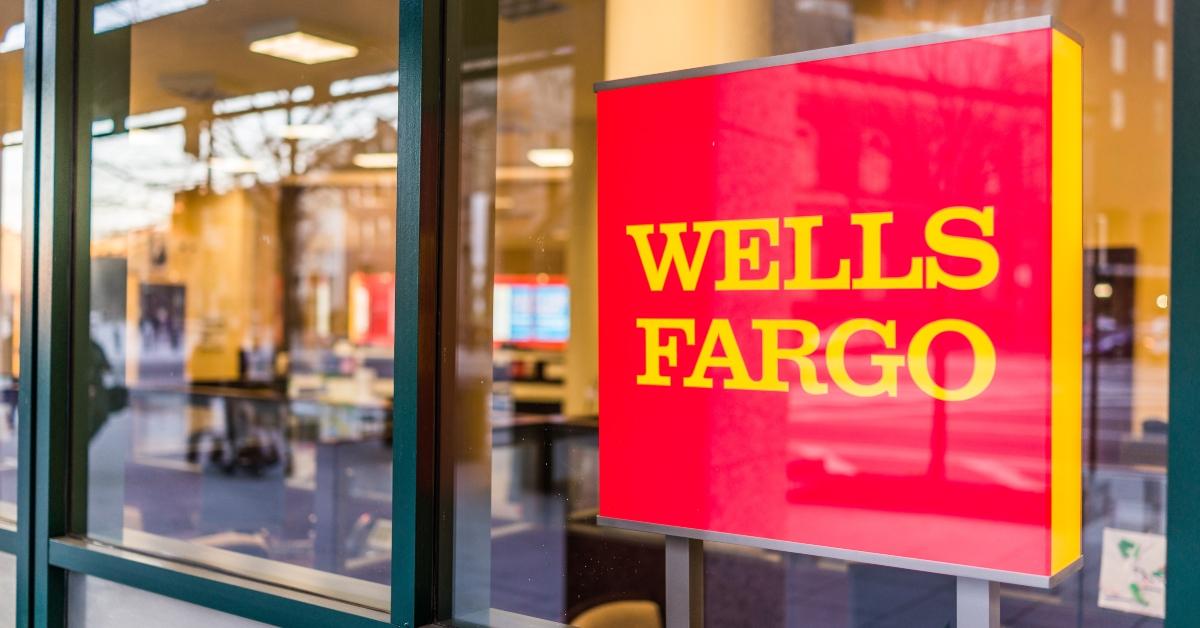 Buffett endorses the long game, holding companies for years or even decades before selling. Berkshire recently sold its stock in Wells Fargo, ending a 33-year relationship. At one point, Berkshire Hathaway was the largest shareholder in Wells Fargo.
Berkshire began selling shares of Wells Fargo in 2017, after the company was embroiled in a controversy regarding fake accounts. After selling about 51.7 million shares, Berkshire Hathaway's holdings amounted to around $26.4 million at the end of March.
Bottom line
Selling some old holdings and purchasing various new companies seems to be working well for Buffett and Berkshire Hathway. Many people wondered why the Oracle of Omaha was sitting on the sidelines during the pandemic and subsequent economic recovery. It seems he was just waiting for the right opportunities to come along.
Investors eagerly wait to see what Buffett does next. If all of this buying and selling excites your inner stockbroker, check out the best brokerage accounts to help you grow your money. Who knows, you might just be the next Warren Buffett.
Public Benefits
Get $3-$300 in free stock when your account is approved*
Invest in 1000s of stocks and ETFs with fractional shares—no account minimums
Follow friends in a social feed and learn from a diverse community of investors
* Free stock offer valid for U.S. residents 18+. Subject to account approval.