It's tempting to splurge when you get a raise or save a little more money than you're used to. But you should think twice about spending it all, especially if you want to retire early.
There are many ways seniors waste money during retirement, but the money you waste before you retire can hurt your finances just as much. 
Avoid these unnecessary purchases and invest in your future instead.
Luxury cars
Luxury car purchases can make a big dent in your savings. Many luxury vehicles run around $50,000 and can go up to more than $100,000. 
Given that Americans 55 and older spend an average of nearly $50,000 annually on all of their expenses, that money could cover your living costs for years after you retire.
You could retire years earlier if you put that money into your savings instead. Luxury cars generally cost more to insure as well, so it's a good idea to skip them, even if you get a good deal.
More house than you need
Living in a home with a lot of unused space doesn't do you much good. Besides a larger mortgage payment and higher taxes, you'll be paying larger utility bills and more maintenance costs.
Downsizing to or buying a home that better suits you and your family can save you money in all these areas. When you pay your bills each month, you can add those savings directly into your retirement account.
Credit card debt
Spending funds on high-interest credit card debt is a waste of money. It is an expense that only grows and offers nothing to you in return. 
The Consumer Financial Protection Bureau estimates that Americans paid over $120 billion in credit card fees and interest alone between 2018 and 2022.
You can reduce the amount you spend on fees and interest by limiting your credit card purchases to what you can pay off each month, opting for low-interest credit cards, and paying off high-interest debt as early as possible.
Hobby splurges
Having a hobby is healthy, and spending a little money on what you love to do is warranted. But overspending can delay your retirement plans. Spending less now could mean you'll have more time to enjoy your hobby later.
You can find ways to enjoy your hobbies without sacrificing your savings goals. Rather than spending $5,000 on a trip to an exclusive golf resort, enjoy a fun weekend of golf with friends at a local course for a few hundred bucks instead.
Travel (that's beyond your means)
Everyone loves a vacation, and no one wants to miss out on visiting family and friends, but traveling is expensive. Besides airfare — or gasoline for the car — you can expect to pay for lodging, food, and other expenses.
Spending more than you can afford on travel may prevent you from growing your savings so you can comfortably retire. 
Pro tip: If you're going to travel a lot, at least use a good travel credit card. The best travel credit cards will cause you less financial strain and the perks may reduce your spending.
Keeping up with trends
Trying to keep up with current trends or what your friends are buying may mean spending money you wouldn't otherwise. 
Installing a new pool or adding a third bathroom just because someone else did may not improve your life or your long-term finances. You'll likely get little use or enjoyment from your purchase.
Rather than spend money on something you didn't want in the first place, spend it on your future by adding it to your retirement account. You'll thank yourself later when you can retire and your friends are still working.
The latest smartphone
Most smartphones last significantly longer than a year, but that doesn't stop some Americans from upgrading every time a new one is released. 
While new versions usually have new or better features, you should consider whether those features justify the cost before you make the leap.
If you're happy with your current phone, think about waiting a few years to upgrade. By that time, you'll likely get a phone with even better features and probably save some money.
Expensive watches and jewelry
While it's true that you can sell your jewelry and watches later on, you might not get what you paid for them. In fact, you might get much less. Generally, you can expect jewelry to hold 20% to 50% of its retail value.
If you want to invest in jewelry that holds its value, you need to know what to look for. If you know how to spot rare and highly desirable pieces, you might get away with splurging a little on this one. 
But even with valuable jewelry, you'll need to find the right buyer to put that money back in your pocket.
Bottom line
Before splurging on a luxury car or new watch, consider if it's worth it. Even smaller purchases add up over time. 
You could add that money to your savings and enjoy not going to work every day instead. The more money you can save now, the more comfortable you can live when you retire.
If you put effort into making smart financial decisions, you could retire early. Just remember that the earlier you retire, the longer your savings will need to last.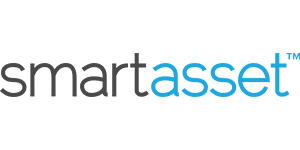 Smart Asset Benefits
Get matched with fiduciary financial advisors
Advisors are vetted and certified fiduciaries
Take the mystery out of retirement planning
Their matching tool is free
Paid Non-Client Promotion