When we think of high-paying jobs, most of us can rattle off a list of careers with six-figure salaries — like doctors, lawyers, CEOs, and the like.
However, there are plenty of other paths people can take to earn $100,000 or more a year — some of which may surprise you.
Take a look at this list to see if you have the skills and education it takes to boost your bank account with one of these $100K+ careers.
Art director
Art directors work across a variety of industries, including publishing, advertising, and entertainment.
They may be involved in managing the visual styles and/or images in magazines, newspapers, product packages, websites, and more.
On average, art directors make about $100,890 per year, according to data from the Bureau of Labor Statistics (BLS), making it a great and lucrative gig for creative types.
Mathematician
Mathematicians may not seem common in this day and age, but they are actually in high demand and can make a great living.
Typically, mathematicians work for the federal government or research companies and may work alongside engineers and other scientists.
On average, they make about $108,100 annually and employment for mathematicians is expected to grow 31% through 2031, according to BLS data.
Economist
There are many different subsets of economists, but all work with data to analyze financial trends and may work to help solve economic issues.
Economists work in many different industries and may be involved in helping to maximize profits. Some also work for the government researching things like historical trends in the economy or the labor market.
On average, they make about $105,630 annually, according to BLS data.
Astronomer
Those interested in the stars may want to consider a career as an astronomer. Astronomers study planets, stars, and other topics related to the sky/outer space.
These scientists often work in applied research and may work to develop new technology, monitor existing technology, or test new theories.
The BLS reports that astronomers make an average of $147,450 annually. It's a cool job, but it's not an easy one to get as most astronomers do need to have a Ph.D. in their field of study.
Advertising/promotions managers
Advertising/promotion management is another great and lucrative option for the creative types out there.
The job involves planning programs or campaigns to generate interest and a customer base for products, services, or individual clients.
Many work for advertising or public relations firms, while others are self-employed and take on new clients that way.
On average, advertising/promotions managers make about $127,150 per year, according to BLS data.
HR manager
Human resources (HR) professionals are employed across many industries and are involved in coordinating administrative functions.
They may also be involved in onboarding new hires, organizing company benefits, and fielding employee concerns.
The job comes with a lot of responsibility, and for those in management, a great salary as well. HR managers make about $126,230 per year, according to BLS data.
Physicist
Physicists research space, time, energy, and matter. Like astronomers, most physicists work in "applied research" for the government, colleges, or universities, or in research and development.
A physicist may not sound like a job that is in high demand to the average American, but employment for these scientists is expected to grow 8% through 2031. That's faster than the rate across all occupations.
On average, physicists make about $152,430 per year.
Political scientist
Political scientists study political systems, which may include things like campaigns, elections, government reform, and other related topics.
They may also work in politics (for politicians or on campaigns) or at colleges or universities.
This can be a very lucrative career for those interested in politics. The BLS puts the average annual salary of a political scientist at $122,510 per year.
Construction manager
Construction managers are involved in planning and coordinating the building and/or maintenance of a variety of different types of structures and facilities.
Some may have specific specialties like plumbing or carpentry. The top-paying industry for construction managers is pipeline transportation of natural gas.
On average, construction managers make about $108,210 per year.
Actuary
Actuaries analyze data and statistics to project costs and risks associated with certain events.
Most work for insurance companies, though others may work for financial firms or serve as consultants.
If you happen to be good with numbers, this can be a well-paying gig with an average annual salary of $105,900.
Financial manager
Financial managers are needed in a variety of industries, many of which can be relied on to pay very well.
They may work in banks, investment firms, or insurance companies. The job can involve creating financial reports, making or monitoring investment plans, and guiding long-term money goals.
On average, financial managers make about $131,710 annually. Many work as accountants or financial analysts before moving on to management gigs.
Architectural/engineering manager
Architectural or engineering managers may work in a variety of settings.
While some work for specific firms, others may be involved in research and/or planning at labs or do work at industrial plants.
No matter the sector, though, these tend to be very well-paying jobs, with the average architectural/engineering manager making about $152,350 per year, according to BLS data.
Health services manager
Health services managers may work across many different health-related facilities, like hospitals, nursing homes, or medical practices. Like HR managers, it's a job that may entail wearing many different hats.
Those who can get into these managing, administrative positions can make a good living doing so, with the BLS putting the average salary at around $101,340 annually.
Pharmacist
Pharmacists are in charge of getting prescription medications to customers. They also offer guidance about the proper way to take medications and may work at drug, convenience, or grocery stores or at healthcare facilities.
It's a well-paying gig, with most pharmacists making about $128,570 annually, according to BLS data.
However, pharmacists need to have a Doctor of Pharmacy, which is a four-year, professional degree.
Data scientist
Another great, and surprisingly well-paying, job for those who are good with numbers is a data scientist.
These professionals collect and analyze different sets of data for their employers and work in a variety of industries.
They may serve as consultants for their company or specific clients, work in academic settings, or be involved in business strategies related to marketing or user engagement.
On average, the BLS reports that data scientists make about $100,910 per year.
Bottom line
With talk about inflation, the rise of the gig economy, and preparing for a recession, getting involved in industries that pay well across the board is wise.
A benefit of many of the items on this list is that they don't all require hefty educational commitments — like medical or law school.
Many are only obtainable through experience, though, so that's another factor to consider if you're thinking about a career change.

Join AARP and Double Your Number of Interviews Within 60 Days
Learn More
Earn Great Pay Working From Home
Free 3-class intro teaches you how to launch a bookkeeping business
Access the training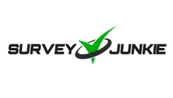 Earn Cash Taking Surveys
Join a community of 20M+ lifetime members who have been paid $76 million to date.
Sign up today