The closer you get to retirement age, the less time you have to save for your future. Even if you're doing better financially than others in your age group, it's crucial to seize every potential savings opportunity that comes your way.
Fortunately for soon-to-be retirees, the federal government recognizes the difficulty of saving for retirement, which is why it offers tax breaks meant specifically to help workers over age 50 boost their savings ability.
If your 50th birthday celebration is coming soon or has already come, here are the tax rules you should take advantage of.
Increased standard deduction
When filing taxes, most people either itemize their expenses or claim the standard tax deduction, which changes from year to year. 
Seniors 65 and older can claim an additional $1,850 deduction as individuals, lowering their taxable income even further. 
The increased deduction also applies to married couples filing jointly as long as one spouse is 65 or older, and taking advantage of this can avoid wasting your retirement savings.
Increased IRA contributions
Generally speaking, the money you contribute to most individual retirement accounts (IRAs) isn't counted as taxable income. 
As a result, the IRS limits the amount of money you can contribute to certain types of retirement accounts. For most younger workers, that limit is $6,500 for IRA contributions.
However, older workers who are trying to save more as they get closer to retirement can contribute more to their retirement funds: After age 50, you can contribute $7,500 a year to your IRA.
Increased 401(k) contributions
Similarly, individuals younger than 50 are limited to contributing $22,500 a year to their 401(k), 403(b), Thrift Savings Plan, or 457 savings accounts. 
Workers aged 50 or older can contribute up to $30,000 a year until they reach retirement. This is known as a "catch-up" contribution.
Medicare premium deduction
If you start working for yourself after you retire, you can write off your health care premiums for Medicare Part B, Medicare Part D, supplemental Medicare plans, and Medicare Advantage. 
Plus, you don't have to itemize other expenses to write off your Medicare premiums.
However, you should note that you can only claim Medicare premiums on your tax return if you aren't covered by any other employer-sponsored health care, including coverage through a spouse's job.
Increased HSA contributions
Like IRA and 401(k) contributions, the pre-tax money you contribute to a health savings account (HSA) lowers your annual taxable income.
For the 2023 tax year, individuals under age 55 are allowed to contribute no more than $3,850 to an HSA (or $7,750 for family plans).
However, if you hit age 55 before the 2023 tax year ends, you can contribute an extra $1,000 a year to your HSA, lowering your taxable income even further.
Qualified charitable deductions
If you have an individual retirement account, you're usually required to start withdrawing a certain percentage from that account — and pay the income tax — once you reach age 72. This is the required minimum distribution (RMD).
However, once you're at least 70 1/2, you can move as much as $100,000 from your IRA directly to a charity without paying any income tax on your charitable contribution.
Penalty-free IRA withdrawals
Typically, workers who start withdrawing money from their IRAs before age 59 1/2 must pay a 10% penalty. However, if you're at least 59 1/2, you don't have to pay the 10% penalty. 
You can take that money out of your account for any reason without incurring a fine, and use it to earn extra income or invest it.
Penalty-free 401(k) withdrawals
Along those same lines, you can start withdrawing from an employer-sponsored 401(k) account once you turn 55, as long as you've left the job sponsoring the retirement account. 
That age drops to 50 for law enforcement officers, firefighters, and other public safety officers who have served on their force for at least 25 years.
Property tax benefits or exemptions
Depending on your state of residence, age, and income bracket, you might qualify for a property tax break. 
For instance, in Washington state, homeowners age 61 or older who meet certain disability or income requirements can apply for exemptions from certain property taxes. 
In Texas, homeowners who are at least 65 years old might qualify for a property tax exemption of up to $10,000.
Tax credit for the elderly (age 65+)
Depending on your age, income, and retirement status, you might qualify for the Tax Credit for the Elderly or the Disabled, which is available to disabled retirees and individuals who are at least 65 years old.
The exact tax credit depends largely on your circumstances, but if your adjusted gross income is $17,500 or lower (or $25,000 for a married couple filing jointly where both partners are at least 65), you could qualify for a tax credit of up to $7,500.
Free tax filing
Filing your federal and state taxes for free isn't quite the same thing as a tax break, but it definitely qualifies as tax-related savings, so we're including it on our list.
Through AARP's Tax-Aide program, employees (or early retirees) who are at least 50 years old can schedule a virtual or in-person appointment with a volunteer who will help you prepare and file your taxes free of charge.
Bottom line
No matter how young or old you are, taxes can be tiresome and complicated to keep up with.
Fortunately for older workers, though, several age-specific tax breaks can decrease your tax burden and boost your savings before exiting the workforce.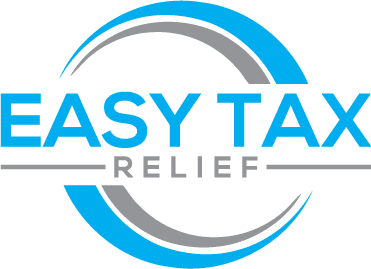 Easy Tax Relief Benefits
Eliminate your tax debt
Potentially reduce the amount you owe
Stop wage garnishments and bank levies
Communicates with the IRS on your behalf