Ah, taxes. We pay them because we have to, not because we want to. While most of us search for the best tax software to help maximize our deductions and lower our liability, the rich turn to international tax havens.
Funneling their money into these countries — with their lenient taxation and financial reporting policies — allows the wealthy to legally avoid paying taxes back home. In turn, the tax havens get an influx of foreign income that boosts their local economies.
Many smaller island nations turned themselves into tax havens for that very reason. Here are 17 of the most popular.
Seychelles
You may not think of this East African archipelago as a popular tax haven, but the rich would respectfully disagree.
Seychelles is a tax avoidance hotspot for business tycoons and politicians alike since the country maintains policies that protect the identities of shell company owners. This allows the global elite to establish offshore companies here and use them to invest and earn revenue elsewhere — without anyone ever knowing who's behind the scenes.
Cyprus
Tucked away in the eastern Mediterranean Sea, this tiny island nation got caught in a big scandal back in 2019 for selling EU citizenship to foreign investors in exchange for $2 million.
While Cyprus claims to have suspended the program, the country is still considered a tax haven and has one of the lowest corporate tax rates in Europe.
Nauru
In 1998, the eight-square-mile Pacific island of Nauru made headlines for helping the Russian mafia launder $70B.
The island seems to have cleaned up its act since then, although the country still maintains a great deal of secrecy about the corporations within its borders. Nauru also levies zero corporate taxes on businesses involved in international transportation or with less than $250,000 in profits.
Mauritius
Another East African tax haven, you'll find Mauritius due south of Seychelles. Here, there are no capital gains taxes for individuals or corporations, no property tax, and no estate tax.
It's also fairly easy for corporations to take advantage of nonresident tax benefits — which includes only paying taxes on money made in Mauritius. Since these entities primarily conduct business internationally, you can guess what that does for their tax liability.
Malta
Interestingly, the Mediterranean archipelago of Malta prioritizes foreign corporations over local businesses.
Resident companies in Malta pay one of the steepest corporate tax rates on the planet: a staggering 35%. The country offers multiple tax benefits to offshore companies, however, that reduce their tax rate to just 5%.
Curaçao
A former Dutch colony, Curaçao sits just off the northern coast of Venezuela in the southern Caribbean Sea. Curaçao is still considered part of the Netherlands. In fact, it's been said that it was intentionally built from the bottom up as a tax haven.
The country offers corporate tax rates as low as 0% for investment institutions, but businesses only have to pay taxes on income generated in Curaçao anyway.
Samoa
Quite a few Pacific island countries serve as popular tax havens, and Samoa is one of them.
This is due in large part to the lack of financial transparency on the island. Corporations aren't required to maintain accounting records, and international companies don't have to register the names or identities of their owners or shareholders with Samoan authorities.
Bermuda
For many of us, the Atlantic Ocean island of Bermuda conjures images of pink sand beaches and mysterious shipwrecks. If you're among the uber-wealthy, however, you probably associate Bermuda with tax avoidance.
In 2016, Oxfam declared the island the world's worst tax haven. It doesn't seem like much has changed since then, given that Bermuda imposes no income taxes, capital gains taxes, or withholding taxes.
British Virgin Islands
This British territory in the Caribbean Sea is home to lush rainforests, coral reefs … and super-secretive financial disclosure policies.
The British Virgin Islands is notorious for its easy shell company formation. The country only recently began requiring companies to divulge the names of their owners and directors. However, that's only if they want to or if they're under a court order to do so.
The Bahamas
Nestled between Cuba and Miami, the Bahamas is just as well-known for its generous taxation policies as it is for its beaches.
The Bahamas doesn't levy corporate or individual income taxes and requires very little in the way of financial reporting. Only multinational corporations that are considered Bahamian tax residents and that make $850M or more in revenue have to submit financial disclosures.
Saint Kitts and Nevis
Saint Kitts and Nevis are two separate Caribbean islands that comprise one country. Together, they're considered one of the best destinations for tax avoidance and evasion.
Nevis, in particular, has a reputation for financial secrecy. Corporate ownership information isn't recorded, and anyone who discloses such information without a court order can be sent to prison.
Anguilla
Just north of Saint Kitts and Nevis, you'll find Anguilla. Anguilla is known as both a zero-tax jurisdiction and a tax haven. Neither individuals nor corporations have to pay any direct taxes, including income or capital gains taxes.
Between its nearly nonexistent taxation and subsequent lack of tax compliance regulations, it's easy to see why this tropical island is such a popular tax shelter.
Turks and Caicos
The Turks and Caicos Islands are a British territory in the Atlantic Ocean. Like the Netherlands did with Curaçao, the British and Turks and Caicos governments deliberately fashioned the island nation into an offshore tax haven.
Turks and Caicos imposes virtually no taxes for businesses or individuals, nor does it have any tax treaties with other countries.
Barbados
Located in the eastern Caribbean Sea, Barbados incentivizes foreign investment with some of the lowest tax rates in the world.
The upper limit of Barbados's corporate tax rate is only 5.5%. Furthermore, Barbados doesn't levy a capital gains tax, and the country offers workarounds that let resident companies avoid paying taxes on dividends.
Jersey
The largest of the Channel Islands, you'll find Jersey situated off the northwest coast of France, just south of the United Kingdom.
Most companies in Jersey enjoy a 0% corporate tax rate, along with no withholding or capital gains taxes. The British territory also offers corporate tax credits for taxes paid to other jurisdictions.
Guernsey
Another Channel Island tax haven, Guernsey lies just northwest of Jersey. Like its neighbor, Guernsey doesn't levy capital gains taxes and uses a variable corporate tax rate that leaves many businesses without a tax liability.
Guernsey also prioritizes corporate privacy: the Tax Justice Network ranks it as the 10th most secretive country in the world.
Cayman Islands
The Cayman Islands is arguably one of the most well-known tax havens across the globe. This Caribbean archipelago doesn't just boast luxe resorts and picturesque shorelines — it also levies virtually zero taxes.
In the Cayman Islands, offshore companies pay neither income taxes nor payroll taxes. There are no withholding taxes to speak of, and the government imposes incredibly lax financial reporting laws.
Bottom line
Tax havens from the Caribbean to the Channel Islands entice the world's wealthiest with their promises of limited tax liability and enhanced financial privacy.
Unfortunately, most of us aren't in a position to use tax havens to save money. Instead, we have to rely on tried-and-true methods for protecting our pockets. And if we're being honest with ourselves, it's usually our own personal financial habits — not taxes alone — that present the biggest threat to our wallets.
One of the best ways to reduce money stress is by managing your money responsibly. Focus on two or three strategies you can implement consistently, and watch your wealth practically grow itself.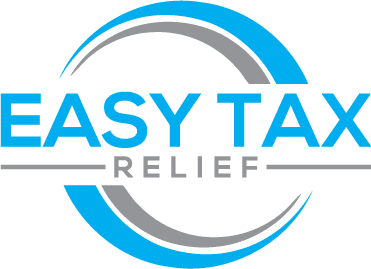 Easy Tax Relief Benefits
Eliminate your tax debt
Potentially reduce the amount you owe
Stop wage garnishments and bank levies
Communicates with the IRS on your behalf