Although many businesses have reopened since the coronavirus pandemic first hit, many employees are still working remotely, earning money from home, and spending the majority of their time indoors. That leaves many of us wondering whether we should continue to pay the high cost of rent in a city when we're not taking advantage of the many bars and restaurants as we used to.
As a result, many people are talking about leaving the city and moving somewhere actually remote. While many people are looking at the best cities for remote workers, others just want to get entirely away from it all.
There are certainly advantages to running away to a cabin in the woods: You may be able to land a house with stunning views for the same price as a studio apartment in an urban area. And if you enjoy outdoor activities, you may get better access to hiking trails and forest preserves in a more rural area. You could get more exercise, enjoy a slower-paced lifestyle, and be able to see the stars away from light pollution.
But as appealing as all that sounds, it's important to know that there are definite drawbacks to remote living you should consider as well. Here are 15 critical things to consider before you decide to move to the woods.
Driving your car
Moving away from an urban area means you'll need to drive more often just to get basic essentials like groceries and household supplies. About 6% of rural residents need to drive at least 10 miles just to get to a supermarket.
Additionally, the roads might not be paved the whole way to your remote residence, which means you may need to swap out your car for a four-wheel-drive vehicle that can handle gravel, potholes, or snow.
If you're accustomed to running across the street for a snack, ask yourself how easily you'd be able to make these adjustments.
Groceries
Not only will you likely live further from a grocery store if you move somewhere rural, but you'll also have limited choices in where to shop, which means you may not have access to the same selection of foods you're used to.
In fact, 20% of all rural counties are considered food deserts, which means that all the residents of that county are further than 10 miles from a grocery store. People who have better access to food and more selection tend to eat healthier than those who do not. Before you move, investigate nearby retailers to make sure you can still get everything you need.
You should also be aware that groceries can be more expensive at rural retailers, as there are fewer customers and a longer shipping distance for goods. Although you might save money on other expenses by moving to the woods or driving off into the desert, you'll still need to know how to manage your money and consider your potentially increased food expenses when it comes to your budgeting.
Takeout and delivery
Don't expect Uber Eats, GrubHub, or DoorDash drivers to come down your unpaved road to reach your remote residence. Most likely, these services won't be available. Some small towns have local restaurants that will be open for takeout, but you'll likely have to drive to them.
On a practical leave, this means you'll need to plan all your meals ahead of time and make sure you always have enough groceries, as you won't have the option to just order a pizza if you leave the chicken in the oven too long.
Mail and packages
Depending on your zip code, surcharges for UPS and FedEx may apply. And if USPS doesn't come down your street, you may need to get a P.O. Box in the nearest town to receive mail and packages through them. FedEx and UPS may be more likely to deliver to you directly, but you won't be able to use them for some of your most important mail, such as official documents and some forms of banking.
Before you move, check to see which carriers deliver to your address and how far you'll need to drive to pick up your other packages and mail.
Distance from health care
Rural hospitals are less than one-third the size of urban hospitals on average. They also have fewer beds and less funding, which means they're less capable of handling a spike in patients, whatever the cause might be. If you're specifically moving somewhere remote because of the coronavirus pandemic, this could become important.
You'll also have fewer choices when it comes to doctors and specialists, and you'll likely be located further away from an emergency room. The chances of not making it to the ER in time increase when you live somewhere remote. And if you can't get your prescriptions delivered by mail, you'll want to make sure the nearest pharmacy is close enough for you to drive to from your residence.
Distance from loved ones
If you're in constant contact with your friends and family, know that moving to a rural area will likely mean less interaction with the people you love, especially if they're staying put in the city. Traveling to remote areas tends to take more time and money.
As a result, the long distance between you and your loved ones could mean fewer visits, which could impact your mental health over time. Many people who move to remote areas dream that their loved ones will enjoy visiting them, but the reality can often be more complicated.
No social scene
Although you might meet some new and interesting people when you move, don't expect the same vibrant social scene you'd encounter in the city. Cultural events such as concerts and theater are far less common in rural areas. This might seem like a moot point in the age of the pandemic, but you should consider whether you'll want access to these events once the virus is no longer impacting your choices.
You should also be aware that though there may be some restaurants and bars in your new town, you might not find diverse choices or long hours. It might be difficult to find a place to get a late-night drink or Sunday brunch.
If you're accustomed to always having access to a social scene, you might consider moving to a smaller city rather than choosing a truly remote residence.
Cultural differences
Overall, rural communities are less diverse than urban ones, but there are generally more marginalized groups that reside in rural areas than what is portrayed in the media.
Still, that doesn't mean the new neighborhood you choose will have the same cultural and political alignment that you once experienced in the city. You might find that your new locale has a much smaller or less active LGBTQ community, for example.
Living in the woods is going to mean fewer neighbors in total, so if being around like-minded people is important to you, do your research on the cultural makeup of your new community and make sure it works with the kind of culture you want around you.
Neighbors
While we're talking about neighbors, you may have experienced that it's much easier to stay anonymous in a big city. In small towns, people tend to get to know you very quickly, which can feel more intimate to some people and more intrusive to others.
Keeping entirely to yourself likely won't work in a rural community, as neighbors tend to rely on each other for assistance because professional services are more limited. You're more likely to require a neighbor's help fixing your car, accessing medical care, or getting food or water, for example.
If you don't want to be stranded without anyone to help you, you'll need to treat all your neighbors with kindness and respect.
Lack of government oversight
Less dense areas often mean fewer rules for residents and less policing in general. Depending on your perspective, this might appeal to you or it might make you feel less safe.
It can be difficult to maintain a good police force in a rural area. Fewer law enforcement officers traveling from farther away means you'll have less access to police assistance should you need it.
Even aside from emergencies, less government oversight also means you'll have less recourse when your neighbors do something you don't like on their property, for example.
Consider how much you rely on government interaction and whether you'd be OK handling these kinds of interactions with your neighbors yourself before you decide whether rural living is for you.
Nature
If you're considering moving to the woods or the desert, then you're probably a nature enthusiast, but keep in mind that nature is a lot friendlier to humans in a city (mostly because there doesn't tend to be a lot of it).
There are real dangers from wild animals and poisonous plants you need to be aware of if you live deep in nature. You might think your Chihuahua will be happier than ever roaming around your backyard, but this could lead to an encounter with a bear or a snake.
Make sure you understand the risks associated with living in the area you choose and take the time to educate yourself on both the plant and animal life before making the big move.
Weather
Seasonal weather tends to be harsher in rural areas. You might think that you're prepared for anything after a Chicago or New York winter, but what if you move somewhere even colder where you'll be solely responsible for any and all snow plowing? Are you prepared to deal with copious amounts of snow and no snow removal service?
When it comes to choosing a new remote location, you should also pay attention to the heat in the summer, whether the climate is humid or dry, and whether you'll be able to acclimate to the elevation.
Utilities
The concept of being off the grid might sound like a great way to disconnect from social media and get in touch with nature, but it literally puts you off the electrical grid.
Are you prepared to install, run, and maintain a solar electric system? You'll need to understand the associated limits on your electrical use and ensure you're able to support your work and hobbies with the amount of electricity that will be available to you.
Also consider how you'll get water to your new abode if there's no city plumbing. You might find a property with a well, but if there isn't access to water on the property, will you have the time and energy to haul it in yourself? Some rural areas might have water stations available, but you'll still need a truck and a tank to go get it.
Finally, will you be comfortable using an outhouse or a composting toilet if there's no traditional bathroom in your new home? You might be used to camping and bringing your own water, but living in a remote area without access to water and a septic system is a different story.
Physical work
If there's physical work required to fix, improve, or maintain your new remote property, you'll likely need to do it yourself. You may not be able to hire a lawn care or snow removal service, for example. Getting a handyman or plumber to come out to your rural residence could also be difficult. If you plan to build an addition to your home, there may not be supplies or labor in the area, which means it will all be up to you.
If you enjoy doing this type of work yourself, it might not be an issue, but you should determine whether you have the time in your week for ongoing maintenance and any new projects you're dreaming of as well.
Moving during a pandemic
Moving during the pandemic is likely to be difficult no matter where you choose to relocate. A FinanceBuzz survey on home buying found that just 25% of prospective homeowners and renters who planned to move between March and June of 2020 went through with purchasing or renting a new place. The most commonly cited reason for failing to move was that it has been difficult to get showings. Other common reasons were personal financial issues and concerns over the real estate market.
If you need help with lugging all your stuff to the woods, cleaning your new home, or putting together furniture, you'll also need to interact with movers and other professionals. Some people may feel more or less comfortable with this situation. Sixty percent of our survey respondents said they wouldn't feel comfortable moving until sometime next year.
Bottom line
The issues you'll face when moving somewhere more remote will vary depending on where you move. A fixer-upper in the mountains without modern plumbing is a different experience than a luxury cabin that's still on the electrical grid. And depending on how far outside of the city you move, you could have a different level of access to food, healthcare, and other services than what you're used to right now.
If you do your research, it's possible to find a rural retreat that meets your needs while affording you greater access to outdoor activities and increased distance from humanity. Just make sure you carefully consider all the various factors that will impact your lifestyle.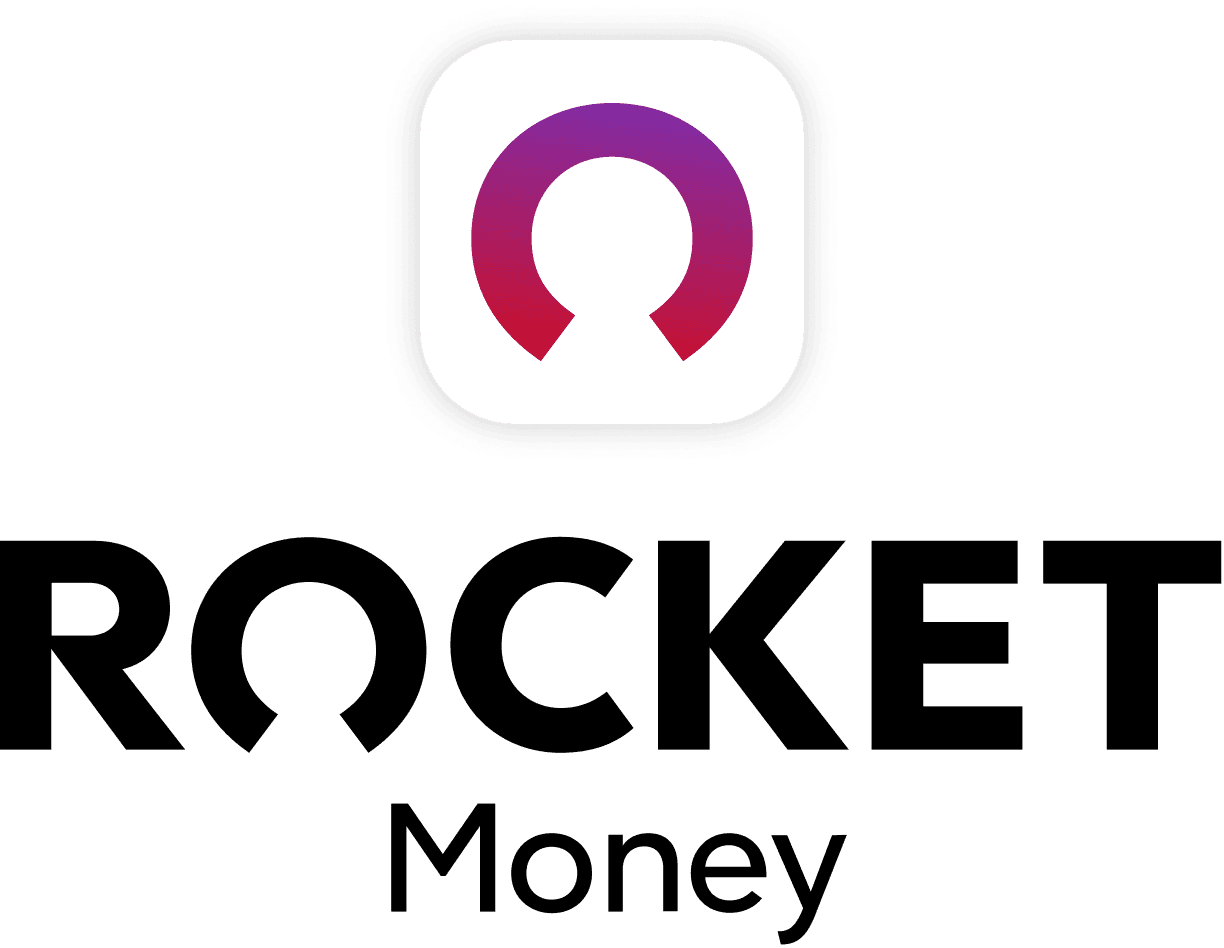 Rocket Money Benefits
Automatically find and cancel subscriptions
Slash your monthly phone, cable, and internet bills
Save an average of up to $720 a year