If you're like us, you spend a lot of free time on your phone, scrolling social media. You might not realize it, but you can actually get paid for all that screen time! Turns out earning cash from your couch is just as easy as it sounds. We put together a list of easy ways you can make real money from the comfort of your living room.
Earn money online by taking surveys
$40,000 might sound crazy … but with a company called Survey Junkie, it's possible to get your share of it every day by taking their simple surveys.
While it might sound strange, these "market research" surveys are a known way to make extra cash online. Of course, they won't make you rich … but if you have some extra free time, the money you earn could be enough to cover gas, groceries, coffee, and more!
Follow these simple steps to get your share of $40,000:
Take surveys
Repeat daily and get paid!
Sign up here and share your opinion on these companies with simple surveys. Survey Junkie has paid out over $25 million to date.
P.S.: You can cash out with as little as $5 through PayPal or bank transfer, or transfer to gift cards from a number of stores.
Invest in Apple, Amazon, and other companies for just $5
Stock shares in companies you may trust, such as Apple or Amazon, can be very expensive for beginning investors to buy.
The good news is, Stash allows you to start investing with just $5 or less and you can buy fractional shares so you can afford to get a piece of companies that are household names1 . You can also find useful tools and guides to help build your portfolio.
As a bonus, Stash will give you $20 to invest after you deposit $5 or more into your personal portfolio.4
Want even more tools and guidance? If you choose the Stash+ plan2 when signing up, you can earn 2x stock rewards when you spend on eligible purchases!3
Paid Non-Client Promotion
Cancel Subscriptions You Forgot You Had
This next company has helped save its members over $50,000,000 on their bills without much time and effort.
With the help of Rocket Money, you can automatically negotiate your internet and phone bills down without lifting a finger.
They work with all major providers - including Comcast/Xfinity, Verizon, AT&T, Time Warner, and DirecTV - so you can finally stick it to the cable company!
Open an account today and see how much you could be missing out on.
Get paid to take surveys, shop online, & play games
Earning money online can be fun. With InboxDollars, you can get paid to take surveys, shop online, and even play games. There are a wide variety of surveys to take, games to play, and online retailers where you can earn cashback, get free samples, and score great discounts.
How it works: Brands want your input and are willing to pay for it.
Speaking of pay ... InboxDollars pays in cash, not points.
BONUS: Get a free $5 signup bonus when you register and click on the activation email sent to your Inbox!
Cancel your car insurance
We've got bad news. You could be wasting $500 every year on overpriced, second-rate car insurance. And you should probably cancel your existing insurance right now, because there's something much better.
This new tool from FinanceBuzz can tell you if you're overpaying for your car insurance in just a few clicks. We match drivers with companies that report saving drivers up to $500 or more per year when they save! Each driver's savings will vary by driving history and how many discounts you're eligible for. And once you try it out, you'll never have to look for affordable insurance again because we find you the lowest rates that other companies can't match.
Oh, and it's also free. And come on — you can't tell us you don't want to save up to $500. To find out if you're losing up to $500 or more a year, just enter your zip code here, answer a few questions and see if you're overpaying. It takes less than 2 minutes.
Win up to $5,000 taking surveys
Would $5,000 cash help pay some bills?

Sweepstakes Alerts is an online sweepstakes website whose mission it is to make sweepstakes simple, easy and fun to enter.
Sweepstakes Alerts has awarded thousdands of dollars in prizes over the last several years! Just imagine what you could do with $5,000.00.
Sign up for Sweepstakes Alerts here
Get a free stock valued between $5 to $200
Robinhood is a great option for both new traders and seasoned investors.
With Robinhood it's completely free to buy and trade stocks, options, and more. All trading is commission-free with no account minimums or maintenance fees. They'll even give you a free stock in a company like Apple, Sprint or Ford.
Sign up using the link below and Robinhood will add 1 free share of stock (valued between $5 to $200) to your account when your brokerage application is approved.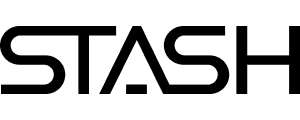 Stash Benefits
Get $20 to make your first investment
Invest in stocks, bonds, and ETFs
Fractional shares available
Start investing with just $5
Paid Non-Client Promotion