Congratulations: You've just landed a new job!
The new role is a huge opportunity to expand skills and put your career on a meaningful trajectory that can help you move beyond living paycheck to paycheck.
Once you've signed an offer letter, there are a few things that can make your opening weeks at work successful ones. Here are some of our favorite must-do list items for new employees during their early weeks on the job.
Get paid up to $225 a month while watching viral videos
It sounds crazy. And maybe you're not even sure if it's worth your time. But come on … you're at least a little curious. Getting paid while watching viral videos is a real way to earn cash, and you can do it with a company called InboxDollars. 
No … it's not going to get you rich. Yes ... it's probably one of the lowest-effort side hustles. But it's totally worth it if you're just sitting on the couch scrolling anyway. Instead of just watching viral videos on YouTube, you could be getting paid actual cash while watching those videos and taking surveys instead. Every little bit of extra money counts.
It's simple. You sign up here and confirm your email. Then you watch videos and take surveys. Then you earn cash (yes, actual cash … not "points"). Whenever you're just chilling on the couch, log in and see how you can earn up to an extra $225 every month. 
BONUS: Free $5 when you sign up, confirm your email and phone.
Sign up and start getting paid today
SPONSORED
Update your LinkedIn profile
Keeping your LinkedIn profile up to date gives your network a chance to celebrate your new job with you.
It may also act as a springboard for strengthening professional and client relationships in the context of your new position.
Understand the expectations around your role
Make sure you understand the expectations of both your boss and your colleagues.
Figure out who depends on your work and how your role fits into your company's mission. It is difficult to succeed in your job if you do not clearly understand what is expected of you.
Learn how success is measured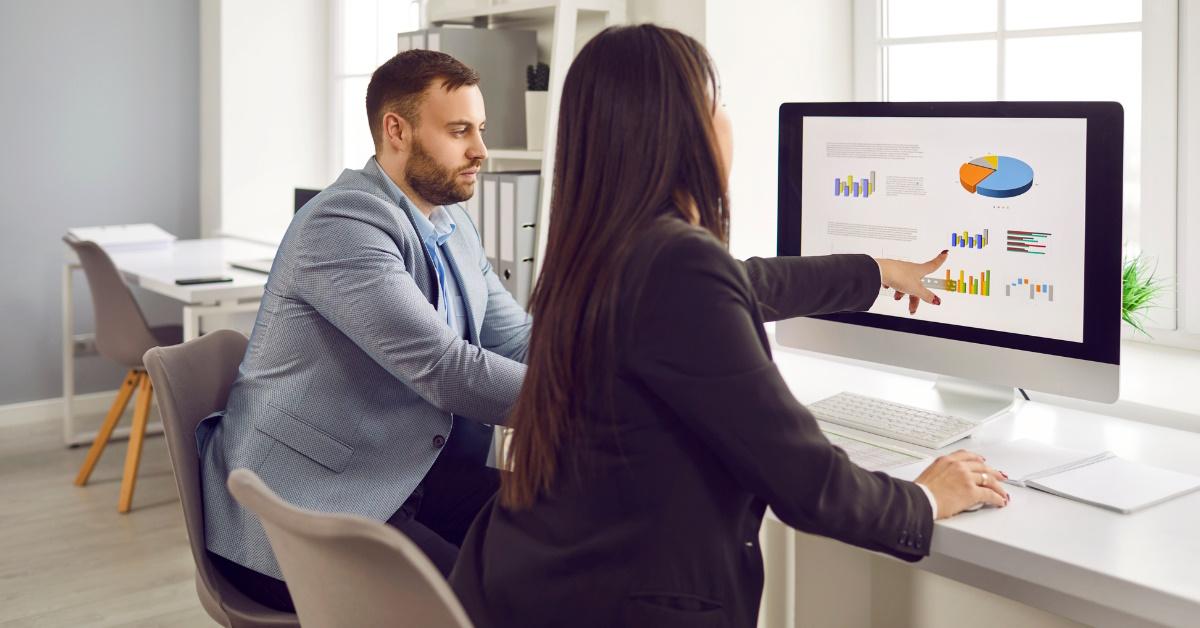 Ask your manager how your performance will be evaluated so you can put your best efforts into the parts of the job that matter most.
It's never too soon to optimize your performance. Doing so can immediately put you on the road to a later raise or promotion.
Resolve $10,000 or more of your debt
Credit card debt is suffocating. It constantly weighs on your mind and controls every choice you make. You can end up emotionally and even physically drained from it. And even though you make regular payments, it feels like you can never make any progress because of the interest.
National Debt Relief could help you resolve your credit card debt with an affordable plan that works for you. Just tell them your situation, then find out your debt relief options.
How to get National Debt Relief to help you resolve your debt: Sign up for a free debt assessment here. (Do not skip this step!) By signing up for a free assessment, National Debt Relief can assist you in settling your debt, but only if you schedule the assessment.
Review the benefits
When you meet with the HR representative, have them give you the full rundown of the perks (such as free transit passes or gym memberships) and financial benefits (such as employee stock purchase plans) the company offers.
As your time on the job grows, stay on top of these changes. Companies expand their benefit offerings all the time, but not all of these changes are well-publicized.
Ask a lot of questions
You have a couple of weeks of being the new kid in the office before you're expected to be familiar with the way things are done. Take advantage of this status by asking all the questions you can.
Don't be afraid to ask anything, even things you fear will make you look dumb. Nobody expects you to know everything when you are just getting started.
Set performance goals
Performance goals keep you motivated, especially after the honeymoon phase of your new job has worn off.
Setting goals will also help you track your progress. It's important to both see how far you have come and to identify the things you need to change to stay on track.
Keep a notebook with important info
It's impossible to remember everything during your first few weeks on the job. So, don't try to retain all the information you need in your head.
Instead, keep a notebook handy to jot down details about important people, passwords and key procedures.
Learn protocols, workflows, and systems
A lot of onboarding is simply learning the way things are done. Seek to understand the production workflow from both a macro and micro perspective.
That way, you will fully comprehend what the company does and your role in the process.
Seek to optimize processe
You have a unique advantage as a new hire in that you're not entrenched in the way things have always been done. While you're learning the inner workings of the company, take notes on how processes could be improved.
Once you have established yourself and have a little more clout, suggest new ways of tackling these processes.
Join AARP and double your number of interviews within 60 days
Finding a new job is difficult. But join AARP today, and you'll get access to skill-building courses, a free resume review, and AARP's exclusive job board to help you stand out in the competitive job market.
How to become a member today:
Go here, select your free gift, and click "Join Today."
Create your account by answering a few simple questions.
Start using AARP's job search tools!
An AARP membership unlocks resources that could help you land the perfect role. Plus, you'll get access to tools like The AARP Resume Advisor to supercharge your resume, cover letter, and even your LinkedIn profile.
AARP claims they can help double your number of interviews within 60 days, or they'll rewrite your resume for free.
Important: Start your membership by creating an account here and filling in all of the information (do not skip this step!). Doing so will allow you to take up to 25% off your AARP membership, making it just $12 per year with auto-renewal.
Get feedback
Once you've been at the job a few weeks, ask your supervisor or co-workers how you're doing. Be open to their feedback and willing to correct or improve your work.
This will build positive rapport with your peers and ensure you're doing the job correctly.
Build relationships
You never know who will be a catalyst in your career, so put some time into building professional relationships.
Plus, getting to know people makes working together more enjoyable.
Look up the company history
Learning about the company's history will give you insight into past mistakes, key milestones, company values, and more.
Knowing the company's heritage and legacy will help you better understand its vision and where it is headed in the future.
Tap into company culture
Observe what is going on around you during your first few weeks so you understand the organization's vibe.
This will help you better connect with and collaborate with co-workers so you can integrate into the work environment.
Learn about your customers
Even if your role is far removed from interaction with customers, it's important to know who buys your widgets.
Just about every aspect of your company's business relates in some way to its customers. So, make sure you understand these folks.
Complete training
Get as much instruction as you can under your belt in the first few weeks and months that you are on the job.
Even if the company allows you to put off some training sessions, it might be better to tackle them right away. Will you really find the time to do them later, once you have a full plate of responsibilities?
Review company policies
The last thing you want to do at your new job is run afoul of a rule or policy you didn't know about. So, read the company handbook.
Make sure you are familiar with the company's most important policies.
Find a mentor
Search for someone in the company who is a few steps ahead of you professionally. Find someone who is open, helpful, and compassionate and try to benefit from their wisdom.
This person can be your boss, but it also can be someone else. Build that relationship so you'll have someone to come to with questions and for advice.
Create routines that work for you
Once you get the lay of the land, take a closer look at your daily routine. Optimize the time you give to each task and try to execute your duties in the way that works best for you.
Make sure you are performing each aspect of your job efficiently and effectively. If something is not working out, try a new approach.
Make time for networking
Keep your schedule open for lunch invites from co-workers during the first few weeks. Networking is essential to establishing yourself in a new position.
In addition, seek opportunities to network outside the company with vendors, clients, and others as soon as you can.
Avoid company gossip
As a new hire, it's tempting to try to fit into the juicy conversation around the water cooler. But remember, this isn't middle school, it's your career.
Gossiping hurts the reputation of others and can damage your standing as well. Steer clear of any rumors or hearsay at work. Instead, focus on doing a good job so you can advance your career and build more personal wealth.
Bottom line
Stepping into a new role can feel like drinking from the proverbial firehose of information: There is a lot to do and learn in a short amount of time.
However, by mindfully following some of these suggestions, you can seize the reins early on. Following these steps can set you up for success as you attempt to get ahead financially and boost your career.
National Debt Relief Benefits
No upfront fees
One-on-one evaluation with a debt counseling expert
For people with $7,500 in unsecured debts and up