Thinking about finding a new job every now and then is completely normal. Constantly daydreaming about it, however, is a strong indication that you need a change.
Still, it's not always easy to determine when you should hang in there and when you should jump ship. To make that process easier, here are 10 undeniable signs that it might be time to get out of your current role and go on the hunt for a new job.
Your stress levels have risen due to work
If most of your stress is a direct result of your job, it might be time to seek new opportunities. Stress can wreak havoc on the body, and can cause everything from headaches to heart palpitations. Over time, these ailments may seriously jeopardize your health and quality of life.
When considering whether to leave a job or not, consider whether or not it's worth the risk to your wellbeing. If the answer is no, you may want to start updating your resume and polishing up that LinkedIn profile.
Pro tip: There may be low-stress, but high-paying jobs that are right for you, without having to sacrifice pay. Seeking new opportunities may help you find a better fit.
You've hit a pay ceiling
Everyone loves a pay raise, but generally speaking, you may reach the salary cap for your position at some point. After all, there's only so much negotiating a person can do when a company has set spending caps.
The whole point of a job is to make money — you are bartering your time and skill for funds. It's possible that you can secure a higher starting salary for a similar role somewhere else. If your wages are stagnant and your employer won't budge, you may want to explore your options.
You're bored
Even exciting jobs can feel dull after a while. Your work routine might become monotonous or you may not see much opportunity for upward growth.
If you haven't already, share your ambitions with your supervisors. They might be able to help you train for higher-level positions or restructure your responsibilities so your work is more challenging. When you've exhausted these options, though, and your professional growth stalls, you might find the mental stimulation you need in a new job.
Your work environment is unhealthy
Toxic workplaces can take many forms. You might be micromanaged or feel like you're always defending yourself. Cattiness and gossip may go unchecked. Maybe the company culture as a whole prioritizes profits over people in damaging ways.
Navigating that kind of environment can take its toll after a while. If you find that your current job requires you to compromise your peace, consider looking elsewhere.
You dread going into work
While not every day at every job is the best day ever, hating your job daily could be an issue. That's not to say that you should quit after one bad day, but when this feeling gnaws at you persistently, you should probably listen to it.
If you go to bed every night and wake up every morning lamenting what you do and where you work, it may be wise to think up alternatives. There may be different ways to make money and new opportunities to explore, so you should feel stuck somewhere you aren't happy.
Pro tip: Before you quit a job, update your resume, acquire references, check on your savings account, and be proactive in helping yourself be more prepared prior to having the discussion with your employer. 
You don't trust upper management
Not liking your bosses is bad enough. Not trusting them is far worse. A number of factors can contribute to that distrust, each of them as frustrating as the last. Your superiors might be ineffective or incompetent, or they may be unreliable. In extreme cases, your bosses may be downright deceitful.
So, what do you do when the people you're supposed to go to for help are the reason you need help in the first place? If the situation is dire enough, you find a new job.
You're worried about layoffs
Are your supervisors throwing around phrases like "budget cuts" and "downsizing?" Is there no longer a line at the microwave in the breakroom? It's a vulnerable feeling to think that your position could soon be in jeopardy.
Layoffs and furloughs can happen to any company, in any industry. They're not always easy to predict, but if you suspect that a reduction in force is forthcoming (or if it's already happening in other departments), consider that your warning. You may want to get ahead of a looming crisis and start searching for a new job, just in case.
Pro tip: There are many resources out there to help you bounce back after a job loss, which has been unfortunately common for many due to the COVID-19 pandemic. Tips include strengthening your resume and network, as well as grieving the loss of your job. Healthy transitions can be possible even in difficult circumstances.
You don't care if you get fired
Sometimes it's seen when deadlines are ignored, meetings are forgotten, or lateness becomes rampant — forms of job rebellion. When your apathy reaches the point that you're almost daring your employer to let you go, it may be time to cut your losses.
To prevent soiling your reputation, disciplinary action, or even termination, it may be best (and more empowering) to leave on your own terms. Take your indifference as a sign that you might need a change career-wise — and then take action before your employer takes it for you.
You need a better work/life balance
Sometimes, no amount of fulfillment or happiness can offset a poor work/life balance. You might be working longer hours than you anticipated, or you may feel pressured to take work home with you. Either way, when your professional responsibilities encroach on your personal time, that's a problem.
The best jobs will not only respect this balance, but they'll actively encourage it. If setting clear boundaries with your employer hasn't worked or isn't an option, working somewhere else may be the best solution.
You're ready for something new
Fun fact: Simply wanting a new job is a perfectly valid reason for leaving your current one. There doesn't have to be anything wrong with your employer or your pay for you to make a change. When you feel an undeniable urge to see what else is out there, take note.
Use that desire for novelty as the impetus to explore a new job, a new career, even a new side hustle. Whatever you do, don't let that feeling fester. It can grow into resentment and regret, which is exactly what you don't want.
Pro tip: Check out our list of the best side hustles if you're looking for new money-making ideas.
Bottom line
Despite the woes you may have in your present workplace, the good news is that jobs that are better suited for you are out there. Be patient in your search, and if at all possible, don't leave your current employer and steady income until you have something solid lined up. That way, you can hold out for the job you've always wanted — and the one you deserve.

Search Over 80,000 Care and Service-Related Jobs
Connect with paying families looking for care and service-related work. Available jobs include child care, tutoring, senior care, pet care, and housekeeping.
Sign up for Care.com now
Earn Great Pay Working From Home
Free 3-class intro teaches you how to launch a bookkeeping business
Access the training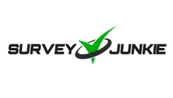 Earn Cash Taking Surveys
Join a community of 20M+ lifetime members who have been paid $76 million to date.
Sign up today