Instagram isn't just the camera app that it once was when it launched back in 2010. Now, it's one of the most popular social media platforms out there. Boasting more than 1 billion monthly active users — with more than 500 million of them using the platform every day — Instagram is more than a photo-sharing platform and window into what's happening in the moment.

Marketing on Instagram is the answer for social media enthusiasts looking for ways to make money and even get free stuff. Whether it's posting pretty pictures or promoting products or brand campaigns, this photo-sharing platform is an answer for how to make money.
---
Get paid up to $225 a month while watching viral videos
It sounds crazy. And maybe you're not even sure if it's worth your time. But come on … you're at least a little curious. Getting paid while watching viral videos is a real way to earn cash, and you can do it with a company called Inbox Dollars.
No … it's not going to get you rich. Yes ... it's probably one of the lowest-effort side hustles. But it's totally worth it if you're just sitting on the couch scrolling anyway. Instead of just watching viral videos on YouTube, you could be getting paid actual cash watching those videos and taking surveys instead. Every little bit of extra money counts.
It's simple. You sign up here and confirm your email. Then you watch videos and take surveys. Then you earn cash (yes, actual cash… not "points"). Whenever you're just chilling on the couch login and see how you can earn up to an extra $225 every month.
BONUS: Free $5 when you sign up, confirm your email and phone.
---
How to make money with Instagram
Businesses pay money to Instagram users to get exposure to their audiences, hoping they can make money in the process by having that influencer's followers buy or recommend their products. Without an audience, there's no one for you to promote to. Grow your following by posting every day and focusing on engagement, using relevant hashtags, creating your own Instagram style, and, of course, posting beautiful photos.
But the sheer number of followers isn't enough for businesses to justify paying you. 100K of fake followers won't engage in the content you put out, and engagement is what will make these businesses money.
If you've grown your following, making money on Instagram is usually done by selling sponsored posts, becoming an affiliate, creating your own product or service, and selling licenses for your photos or videos. You can choose to focus on one of these revenue streams or chase after them all.
How to get started making money on Instagram
Don't underestimate how much it takes to get to the level where you can start making money on Instagram. It takes time and plenty of commitment to write, shoot, and edit photos and videos before uploading them day in and day out.
If you're just starting out, it might be worth it to build your knowledge around photography and social media. There are plenty of classes you can take on sites like Coursera that will get you up to speed and efficient so you can start building your following.
It's not just celebrities making money online with Instagram. Learn as much as you can and devote enough time so you can grow and develop yourself as an Instagram influencer.
If you can't break through and make money on Instagram, there are other easy ways to make money online as well.

To give you a better idea of who's nailing it, here are 10 of the highest-grossing and most successful Instagram accounts:
Highest paid Instagram users
1. Liz Eswein @newyorkcity
Liz Eswein, 25, who joined Instagram just after it launched in 2010, began posting pictures of her home city (NYC of course) under the account @NewYorkCity as a hobby. She now has more than 1.2 million followers and has been dubbed the "den mother of Instagram". Last year, Eswein was commanding up to $15,000 per shot and charging brands $1 per like for sponsored Instagrams. To put that into perspective, the Guardian reported some posts attracted more than 23,000 likes.
2. Jason Stein @jasonwstein
Jason Stein was an early user of Instagram. He quickly realized Instagram would be a valuable advertising tool for companies. To capitalize on it, Stein launched Laundry Service, a social media agency that matches brands with Instagram influencers. By 2014, Stein was on Forbes' 30 Under 30 in media, a list of industry game-changers. Laundry Service had 30 employees in Los Angeles and New York, and a division called Cycle with an army of about 1,000 Instagrammers who worked with brands like Amazon, Beats, and the Oprah Winfrey Network.
3. Brian DiFeo @bridif
Brian DiFeo joined Instagram in 2010 as a hobby, as a 33-year-old with no professional photography experience. But after gaining popularity on the platform, he speculatively emailed the organizers of a New York music festival in March 2011 asking for a free ticket in exchange for taking photos of the event and putting them on to his feed. That led to a gig with Puma in Abu Dhabi, and from there, the work continued coming. DiFeo and Anthony were the co-founders who launched The Mobile Media Lab with Eswein.
4. Anthony Danielle @takinyerphoto
Anthony Danielle joined Instagram two weeks after it launched with no intention of becoming an Instagram influencer. He started out photographing random people with no regard for their clothing. Then, as his focus shifted to fashion, that's when brands started reaching out, he told Fortune. Danielle still runs The Mobile Media Lab with DiFeo. As of last year, he said the company was fielding five to 10 requests per month, and he gets two to three for his personal account — all of which they were vetting out to the agency's Instagrammers.
5. Aimee Song @songofstyle
The proprietor of fashion and interior design blog Song of Style, Aimee Song has 950k followers on Instagram and her blog is viewed by 72,000 readers. When she is pictured wearing a certain outfit, that outfit sells out within a day! Such a high social media presence means that Song can charge around $50,000 per big-brand collaboration, easily putting her amongst the upper echelons of Instagram's highest earners.
6. Danielle Bernstein @weworewhat
22-year-old Danielle Bernstein runs the massively popular fashion blog We Wore What, and has almost 1 million followers on her Instagram account. Her social media influence has led her to become one of the most recognizable and successful figures in the fashion industry. Companies send her free stuff, but she has reportedly turned down freebies that she knows she won't feature. However, a lot of her work is negotiated by an agent, and she's worked with major names, including Lancôme and Virgin Hotels.
It has been estimated that Danielle charges between $5,000 and $15,000 for a post promoting the brand she is photographed promoting, but this figure can rise according to the amount of props she gives the brand in question or the length of time she spends advertising them.
7. Nash Grier @nashgrier
Vine superstar Nash Grier has 8.4 million Instagram followers. By age 16, he has worked with Virgin Mobile and other major brands, which are reportedly paying him $25,000 to $100,000. His popularity apparently isn't limited to online platforms. Grier also has celebrity-like status among his fans in real life, according to the Huffington Post, and the social media-driven fame is paying off handsomely.
8. Andreas Wijk @andreaswijk
The 22-year old Swedish model and singer, Andreas Wijk is instantly recognizable to many Instagrammers. Wijk's Instagram following is currently almost 150k, which not only makes him an important figure in the modeling world but also drastically increases his earning potential. Instagram users with a following of above 100k and a consistently popular photo stream can find themselves in the same bracket as Wijk.
9. Jen Selter @jenselter
Jen Selter joined Instagram in 2012 while working at a gym and started out posting workout pictures. From there, her fame has grown. She's widely known for her fit physique, particularly her posterior. Given that she can reportedly earn 80,000 likes for a picture of herself sitting on a fitness ball, she is now earning an attractive living on product endorsements from companies such as Nike, Lululemon, and New Balance.
10. Huda Kattan @hudabeauty
Born in the U.S. and based in Dubai, Huda Kattan is building a beauty empire. Her website, HudaBeauty, is one of the top 20 beauty blogs, according to Alexa website rankings. She also has a wildly popular Instagram account to accompany it. Recently, Kattan had more than 7.7 million followers and is gaining an average of 23,000 more per day, according to social media statistics tracker Social Blade.
FinanceBuzz is on Instagram too. Are you a follower?
FAQs about making money on Instagram
How many followers do you need to make money on Instagram?
The number of followers that brands require influencers to have depends on the company, project, and campaign, but many brands require you to have at least a few thousand followers. The application process to become a brand influencer is competitive, so you'll need an established audience.
If you don't have any luck landing a paid gig, smaller brands are often willing to send free stuff for you to try and promote. It may not be money, but it's something as you work to build and maintain a strong Instagram presence.
Beyond sponsored posts, offering merch can be a great way to make money on Instagram that will grow as your audience grows. Shopify offers influencers an accessible way to scale their reach to full-fledged entrepreneurship.
How much does Instagram pay per post?
Just how much money you can make on Instagram depends on the influencer, their level of commitment, and the uniqueness of their Instagram content and audience.
While some brands pay anything from $5 to $10 per thousand followers, others offer $100 for every 100 followers you have. According to USA Today, an influencer with 10,000 to 50,000 active fans can make a few thousand per post. Instagram influencers with up to 1 million followers can see $10,000 per post. Have over 1 million followers? You could charge $100,000 or more.
How do I grow my Instagram following?
To grow your Instagram following, implement these best practices into your overall strategy:
Clearly define your niche. What kind of account are you? Whether it's fashion, lifestyle, travel, food, music, gaming, or anything else, it needs to be clear on your profile and in the content you post.
Post consistently. Consistent posting means consistent audience engagement with your content and more opportunities for you to gain followers.
Post high-quality content. Work on posting high-quality photos and putting time into your stories, videos, and content descriptions. Your audience will take note of your account if your content is useful or important and looks good. Instagram-worthy pop-up events can help you if you need inspiration.
Engage with your audience. Remember to reply to comments and messages from followers and potential followers.
Promote your account. Facebook, Twitter, Pinterest, and other social media platforms are great places to promote and grow your Instagram account.
Get featured. Getting featured on a larger account puts your content in front of a lot more people and can net you some big growth opportunities. There are plenty of feature accounts that might use your content if you tag them.
Follow relevant accounts. If you follow relevant accounts within your industry or niche, you'll be able to learn more about what content they're posting and who their followers are. This can help you refine your content and find a similar audience.
What happens if you get 10K followers on Instagram?
When you hit 10,000 followers on Instagram, you unlock the swipe-up link feature for your Instagram Stories. This feature is unique and helpful because it allows you to share links with your audience without having to first send them to your bio.
Apart from this feature, there are no official features unlocked after getting to 10,000 followers on Instagram. However, people may be more inclined to follow you and view your content if you have thousands of followers because it's a simple sign of credibility on Instagram.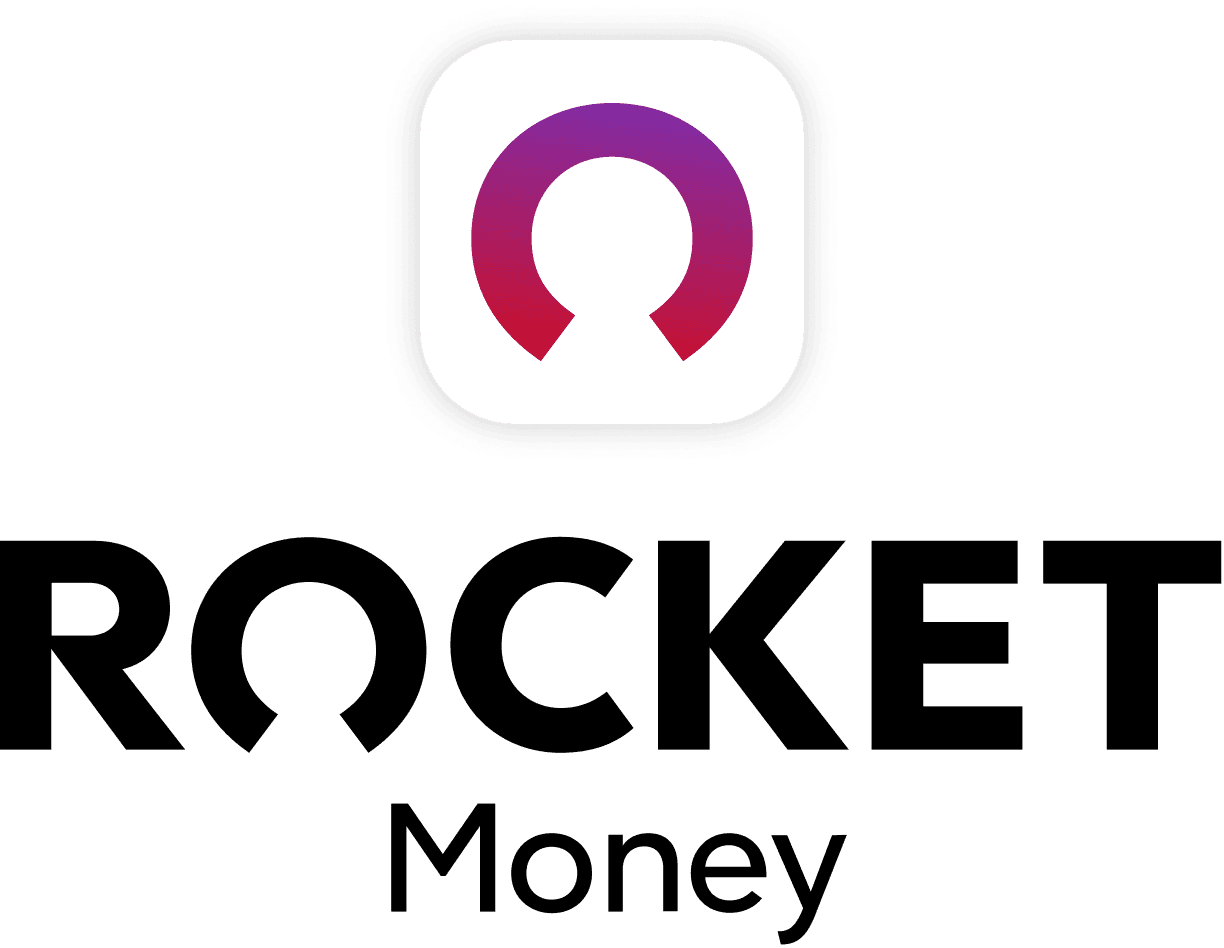 Rocket Money Benefits
Automatically find and cancel subscriptions
Slash your monthly phone, cable, and internet bills
Save an average of up to $720 a year