Uber Eats can help satisfy cravings from pasta to pastries and more. And you can keep more money in your wallet by scoring great deals when using the food delivery service this month — but only if you act fast.

You need to apply Uber Eats promo codes before placing your order. Merchant promos will be automatically applied first, followed by the highest-value account promo. You can enter the promo code during checkout or save it for future orders.

These Uber Eats promo goods expire at the end of May 2023, so use them fast!
Uber Eats
A good place to start when it comes to promotional offers is with Uber Eats itself.
Reports say the online delivery service is offering 50% off your next 10 orders from select restaurants when you use the promotional code IJUSTWANNAEAT. Try it until May 31.
Panera Bread
Stock up on sandwiches, salads, and bagels from your local Panera Bread with this Uber Eats deal.
You can get $3 off your order from Panera Bread if your delivery is more than $20. The deal lasts until May 30.
TGI Fridays
You don't have to wait until Fridays to get an Uber Eats deal from TGI Fridays. Order $30 or more in items from the restaurant chain and save $3 until May 31.
Pro tip: Consider using a great rewards credit card for your Uber Eats order. That way, you can earn cash back or other perks.
Taco Bell
Taco Bell is a great place to eat when you are in the mood for Mexican food. Order $15 or more from Taco Bell and get $3 off your Uber Eats order until May 31.
On The Border
Use Uber Eats to score a deal to feed everyone in the family — or order an entree or snack for yourself — from your local On The Border.
Uber Eats users can get $6 off their orders of $30 or more at the Mexican restaurant. The offer expires on May 31.

Wendy's
Wendy's wants you to start your morning right with a breakfast Uber Eats deal.
Buy one breakfast croissant from Wendy's and get the second one free with Uber Eats. Don't sleep in and miss this offer, as it expires on May 31.
Outback Steakhouse
Head to the Outback with an Uber Eats deal from Outback Steakhouse.
Order $25 or more of Outback Steakhouse fare and get $5 off your order. The good news is this deal lasts until June 25, so you have time to take advantage of these savings.
Krispy Kreme
Your favorite doughnuts can be delivered right to your door with a Krispy Kreme deal from Uber Eats.
Order $15 of items from Krispy Kreme and get $3 off your Uber Eats order until June 30.
Qdoba
Get a Qdoba order delivered to your door for free if you order $15 or more.
The offer expires on June 30, so you have some time to decide on your favorite Qdoba options.
Panda Express
Get a free order of Panda Express Boneless Ribs with a Uber Eats promo code if you order $15 or more in items from the restaurant chain.
If you love Panda Express, this Uber Eats deal may be perfect for you.
Local deals
Do you prefer getting something from a local restaurant instead of a national chain?
When you sign into your Uber Eats profile, click the "See deals" option on your account. The site may find deals for you at local restaurants.
These might include "buy one, get one free" options, special promotions, or a dollar amount or percentage off your next purchase.
Uber One
Do you use Uber Eats regularly? If so, you might be able to save money by signing up for the company's Uber One option.
Uber One includes a $0 delivery fee on food, groceries, and other options as part of your subscription for $9.99 per month or $99.99 a year.
If you're a first-time Uber One member, you can get the first 30 days for free as part of a promotion exclusively for new customers.
Bottom line
Food delivery can be a bit of a splurge, but there are ways to keep more money in your bank account by taking advantage of special deals.
Remember to factor in any fees or tips when you order a meal through Uber Eats. A great way to save money is to order several options that you can save for later.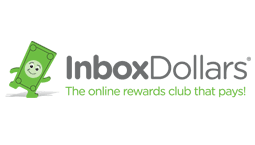 Inbox Dollars Benefits
Get a $5 bonus when you register with your email
You could earn money by taking surveys or making online searches
Over $80 million paid to members so far - how much can you earn?