Costco has many hidden gems that even savvy buyers who know the best shopping hacks might have missed. And their drinks section has plenty of Kirkland Signature varieties that are not only tasty but much more affordable.
The following 17 delicious drinks can satisfy every type of palate for a refreshing beverage that may have you coming back for more.
Editor's note: Prices are subject to change and may vary by location.
Kirkland Signature 100% Colombian Cold Brew Coffee
Price: $18.99
If caffeine first thing is a must-have for you, then how about trying these cans of cold brew coffee?
Sip on a Colombian coffee that can rival your favorite coffee shops in both taste and price. Bring one with you anywhere for a rich, bold can of coffee that will wake you right up.
Kirkland Signature Organic Lemonade
Price: $7.99
Take a sip of this organic lemonade for that authentic lemonade stand flavor.
You get two bottles of delicious lemonade in this deal. Mix in your favorite fresh fruits for a taste that packs a powerful punch!
Kirkland Signature Italian Sparkling Mineral Water
Price: $15.99
Add some bubbles to your day with sparkling mineral water.
This drink is a product of Italy for that authentic Italian experience. You can even spritz some of your favorite fruit juice for a burst of flavor in this drink.
---
SPONSORED
Stop overpaying when you shop online
Shopping online has its perks. It's super convenient, but it can be time consuming to find the best deals. Instead of hunting for coupon codes (that don't always work!) and opening tons of browser tabs comparing prices, you can try Capital One Shopping.
Capital One Shopping makes saving money effortless. Just add the browser extension and when you check out, it'll scour the internet for coupon codes to help you save cash. And before you check out at 25+ major retailers, Capital One Shopping will notify you with a friendly pop-up if the item you're buying is available cheaper somewhere else.
Capital One Shopping is free to use and won't show you ads. Add it today and stop overpaying! 1
Kirkland Signature Ocean Spray 100% Premium Cranberry Juice
Price: $7.99
Costco has partnered with Ocean Spray for this 100% cranberry juice. Enjoy a taste of sweetness and tartness in each cup, and pack in your daily dose of vitamin C.
Kirkland Signature Organic Coconut Water
Price: $12.99
This low-calorie drink is made with just one ingredient: coconut water.
Try this hydrating drink that offers a tropical taste of your favorite fruit. It also makes a great addition to smoothies and cocktails.
Kirkland Signature Organic Vanilla Soy Beverage
Price: $17.99
Here's a milk alternative that offers a creamy, vanilla flavor without dairy or lactose.
One serving can offer you seven grams of protein for a hearty addition to any smoothie, shake, or treat. Made with soybeans and added nutrients, this won't have you missing the real thing.
Kirkland Signature Organic Reduced Fat Chocolate Milk
Price: $21.99
Get your daily dose of calcium (and chocolate!) with these delicious drinks.
These single-serve boxes of chocolate milk are a lunchbox favorite for kids. And you get 24 per pack for an affordable drink that should last a while in your household.
Kirkland Signature Apple Juice
Price: $11.99
Nothing beats a classic glass of this favorite juice!

Costco's apple juice is not made from concentrate, meaning you get a pure apple taste. And with fall here, you can use it as the perfect base for a spiced apple cider.
Kirkland Signature Organic Unsweetened Vanilla Almond Beverage
Price: $9.99
Almond lovers, unite for this unsweetened drink perfect for cereal, coffee, oatmeal, and much more.
This non-dairy milk alternative adds a hint of vanilla for a rich taste. And you get six cartons for one unbeatable price.
---
SPONSORED
Earn 2% cash rewards at grocery stores and Costco
The Wells Fargo Active Cash ® Card (Rates and fees) is a powerful rewards card that allows you to earn unlimited 2% cash rewards on purchases — including on groceries, even at warehouse stores like Costco.

New cardholders can also earn a one-time cash rewards bonus — $200 cash rewards bonus after spending $500 in purchases in the first 3 months!
If you're looking for a powerful rewards card that offers an extended intro APR period, look no further, the Wells Fargo Active Cash ® Card checks that box too!
This card also offers an intro APR of 0% for 15 months from account opening on purchases and qualifying balance transfers (then 20.24%, 25.24%, or 29.99% Variable). Which is great for someone who wants a break from high interest rates, while still earning rewards.
The best part? There's no annual fee .
Click here to apply for the Wells Fargo Active Cash ® Card now.
Kirkland Signature Ionized Alkaline Water
Price: $9.99
Stay hydrated with this ionized alkaline water.
Take this water with you on the go for a refreshing drink full of electrolytes. This purified water may soon become your new favorite Costco buy.
Kirkland Signature Sport Drink
Price: $11.99
Here's a sports drink that's handy for kids and adults alike. 
You get three exciting flavors in this multi-pack so that you can stay hydrated during any activity. Keep these in your fridge for a drink that can replenish what you lost through sweat.
Kirkland Signature Lime, Lemon & Grapefruit Essenced Sparkling Water
Price: $10.99
If you're a fan of La Croix, then you may want to try this Costco version!
Drink your favorite sparkling water drink with a hint of fresh fruit flavor at a lower price. This multi-pack offers 35 cans of three delicious flavors.
Kirkland Signature Vita Rain Zero
Price: $12.99
Here's a vitamin-enhanced beverage you might just want to buy on your shopping trip.
This variety pack of Vita Rain has four tropical fruit flavors to liven up your day. And it has no calories or sugar, making it a delightful treat.
Kirkland Signature Diet Green Tea
Price: $9.99
Enjoy your favorite diet green tea in these convenient bottles.
This drink has a hint of citrus flavor for a refreshing, energizing beverage. Keep these in your fridge for a delicious way to perk yourself up.
Kirkland Signature Sparkling Carbonated Flavored Water
Price: $10.99
Costco has a ton of tempting drinks at some serious bargains!

This sparkling-flavored water has three fun flavors that combine your favorite fruits into one. Enjoy the taste of soda without the sugars, calories, or hefty price tag.
Kirkland Signature Pomegranate Juice
Price: $6.79
Switch up your typical fruit juices for this tasty drink.
This pomegranate juice is great for drinking on its own or mixing into a fruit punch. Plus, it's an antioxidant and has a powerful dose of vitamin C.
Kirkland Signature Organic Ginger Lemonade Kombucha
Price: $12.99
Add some probiotics and cultures to your day with this kombucha.
Costco's own kombucha has a ginger lemonade flavor that mixes tangy and sweet. This eight-pack is a great beverage option for your work week.
Bottom line
Costco members can save more on everyday essentials when they buy Kirkland brand products. These items are usually made with the same quality as name brands, just at a more budget-friendly price.
It's worth visiting your local store to check out these great Kirkland beverages. Who knows? You might just find a new favorite! At the very least, you should be able to save some money, depending on your current setup. 
Lucrative, Flat-Rate Cash Rewards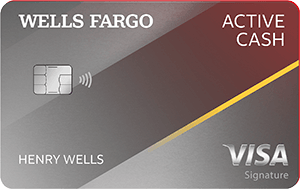 5.0
FinanceBuzz writers and editors score cards based on a number of objective features as well as our expert editorial assessment. Our partners do not influence how we rate products.
Current Offer
$200 cash rewards bonus after spending $500 in purchases in the first 3 months
Rewards Rate
Earn 2% cash rewards on purchases