Ridesharing is a popular option for passengers who need a lift somewhere. It also has become lucrative for drivers looking to put cash in their wallets. But while ridesharing may be a good way to make money as a main job or a side hustle, drivers face extra costs you might not have considered.
Before taking on a ridesharing gig, think about these costs that might not be on your radar.
Vehicle maintenance
Ridesharing can put wear and tear on your car that you might need to address on either an emergency basis or as part of a regular maintenance schedule.
Oil changes and tire replacements are usually suggested based on miles and not months, but you may be surprised by how much cash you have to set aside for regular maintenance costs when you become a rideshare driver.
Pro tip: If you plan to try this gig, consider building an emergency fund for things like unexpected repairs so you can more easily get back on the road and making money.
Gas price hikes
Anyone who drives for a living needs to calculate the cost of gas into their budget, but some drivers may not have anticipated the recent spike in fuel prices. Gas prices have shot past $4 a gallon, and in some places now are topping $5. A year ago, gas cost less than $3 a gallon.
The cost of fuel can be a big hit to your bottom line if you're not anticipating it. So, make sure you factor in fluctuations in gas prices and perhaps save some extra money in a gas fund to cushion any losses due to rising gas prices.
Also think about setting some limits for yourself. If this is a side hustle, for example, you may be able to step back from ridesharing if and when gas prices exceed the cost you are willing to tolerate.
Pro tip: Using one of the best credit cards for gas could help you save money at the pump.
Tolls
Passengers of rideshare services typically have an extra surcharge added to the end of their ride in order to compensate for any tolls. However, drivers actually have to pay for those fees out of pocket while driving before they are reimbursed later.
Make sure you have cash or change as needed to pay tolls. Or, consider something like an E-ZPass, which covers roads in 19 states and allows you to quickly pass through toll plazas.
Depreciation
Buying a car may be a good option if you want to make money as a rideshare driver, but those extra miles could affect the price you get for your vehicle when you're ready to sell or trade it in. The value of your vehicle — or lack of value — may be a shock if you aren't prepared, so try to factor in depreciation when calculating the costs of being a rideshare driver.
If you don't want to rack up miles on your car, you can lease a car. But leases may have annual mileage limits that could be restrictive if you're driving on a regular basis for a rideshare.
Renting a car is another option that can give you some extra flexibility. For example, Uber has a partnership with Hertz that lets drivers rent a car through Hertz for as little as $260 per week with a $200 refundable security deposit. However, those fees can add up over time.
Each option has its pros and cons, so try to uncover the unexpected costs of each before making a decision.
Insurance
There may be additional costs to factor in when paying your insurance bills. Check with your insurance provider and ask if your own personal policy offers coverage when you use your vehicle in a money-making venture.
Typically, your auto insurance policy will not cover you when you use your car for business purposes. You may need to purchase a separate commercial auto insurance policy to make sure you are fully protected.
You may also want to bump up coverage limits to make sure you are fully covered in the event that a passenger is hurt or killed during an accident where you are a rideshare driver. Talk with your insurance provider about the need for additional coverage, such as an umbrella liability policy, to protect you from any issues with passengers.
Pro tip: Make sure to do some comparison shopping if you want to find the best auto insurance.
Taxes
If you've made money as an Uber driver, you likely will have to pay taxes on it. In addition to income taxes, you may owe self-employment taxes, which cover your obligations to the Social Security and Medicare programs. You also might incur city, state and federal income taxes.
Because you are a contractor and not an employee, the ridesharing service will not withhold taxes for you. So, it may be a shock when the tax bill comes due. To avoid this expensive surprise, set aside an estimated amount for taxes each month to cover the bill.
You also may want to consult with a professional tax accountant or check some of the best tax software to help you set up quarterly estimated taxes. That way, you prepay taxes throughout the year instead of paying a huge bill – and possibly late fees – on Tax Day each April.
License and permit
You will have to register your car with the state and pay yearly renewal fees for tags on your plates. But it may be easy to forget these fees because they only show up once a year instead of a monthly basis.
So, it might be helpful to add this expense as a monthly line item to your budget and set aside some extra cash each month to help cover the costs so it's not a surprise when the bill arrives.
Rideshare market
If you're in one of the best rideshare markets, you might be able to easily find passengers and make money. But not every market is a good rideshare market. Factor in your ability to pick up passengers and any expenses incurred or money lost while you're idling.
You may not be able to cover the cost of a car payment, for example, if you don't have the customers to drive for you to earn money.
Cleaning
A clean and inviting car is essential when you are a rideshare driver. However, interior detailing and a good car wash may not be cheap. You also might want to have some additional funds set aside for the passenger who accidentally spills coffee or leaves trash and food wrappers behind.
Other extras
Drivers can earn tips for good service. So, if you're looking to make some extra money, you might be surprised by the extra money you have to spend to please passengers in hope of getting a bigger tip.
Perhaps you offer people candy and mints, or cold water on a hot day. These little perks can build your reputation as a driver and get you good reviews and tips. But they're also out-of-pocket expenses drivers may not consider when starting out.
Bottom line
Being a driver for a ridesharing service can be a great experience, whether you do it as a full-time job or a side hustle. But as you sit down with your budget to determine if ridesharing is right for you, remember to take those possibly unexpected costs into consideration.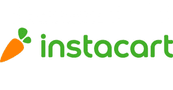 Learn More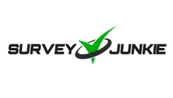 Earn Cash Taking Surveys
Join a community of 20M+ lifetime members who have been paid $76 million to date.
Sign up today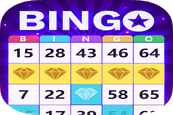 Earn Extra Pocket Money from Your Phone with This Game
Learn More