Thinking of changing jobs? It's a good idea to prepare by updating your resume.
However, be careful when adding new information. Including the wrong details can shed a negative light on your work experience. Also, avoid listing fluff that may prevent a potential employer from taking you seriously.
Before sending out your next resume, edit out these facts. Doing so can make you a more attractive job candidate, helping you move beyond living paycheck to paycheck and into the job of your dreams.
Why you quit your last job
Potential employers don't want to know that you quit your last job because you didn't get along with the supervisor. They also may look down on any mention that you were fired from a previous position.
So leave this information off your resume and tactfully address the subject only if it is broached during the interview process.
Irrelevant work experience
You don't need to find a space on your resume to list that recent part-time summer gig as a lifeguard at the neighborhood swimming pool.
Also, if you were in a different career altogether a while back, it might not be necessary (or helpful) to include that previous experience on your resume.
However, it's possible that some jobs not relevant to your current career path still reflect well on you. If that's the case, focus on adding one or two bullet points that mention this past experience.
A job you had 15 years ago
Your career evolves and changes as you move into different positions and take on a variety of roles. Keep your resume focused on recent relevant experience rather than spotlighting work from your distant past — like your job at the local movie theater when you were 16.
Also, emphasizing achievements from a decade ago might make you look older than other applicants. That can be a concern despite the fact that age discrimination is illegal.
Your GPA
You may be proud of your 4.0 grade point average in high school or college, but most employers don't care about it.
If you're looking for an entry-level position and have just recently graduated, perhaps it makes sense to include your GPA on your resume. But it's time to boot your GPA off your resume if the last time you were in school was a decade ago.
Personal details
Maybe you're happily married and a proud parent. Or perhaps you hold strong beliefs when it comes to religion and politics.
However, such personal details should not be on your resume. Instead, stick to professional credentials and facts about your previous work experience.
Full mailing address
It used to be standard practice to include a home address at the top of a resume, but times have changed.
A mailing address may turn off some potential employers who think you live too far away or who may simply judge you based on where you live.
Personal email address
An old email address based on a high school nickname or personal hobby can appear less than professional.
Instead, set up a new email address for your work search that looks professional and doesn't use inappropriate words, numbers, or phrases.
Salary information
Yes, you probably are looking for the biggest possible salary you can get, but there's no reason to tip your hand early.
In other words, don't give possible employers the advantage by letting them know how much you get paid now. Keep salary information to yourself.
Pro tip: Landing a new job can take time. If you need money quickly, look into taking a part-time job or developing a side hustle so you can generate extra cash to pay the bills.
Photos
Don't include photos on your resume, even if they're professional headshots. Doing so can cause employers to judge you on appearance instead of on the work you've done.
There are some exceptions to this rule, such as if you're applying for a position in entertainment or a forward-facing job like real estate or broadcasting. But for most resumes, drop the photos.
High school information
Like your GPA, high school information isn't important when it comes to applying for a professional position.
There may be some exceptions to this rule, such as if you do not have a post-secondary degree or certificate and the position requires a high school diploma. But in general, restrict educational information to your most recent schooling and degrees.
References
References used to be an important part of a resume, but a references section — even one that says "references available upon request" — might make your resume look dated.
It's still important to have references, and you should cultivate a list of people who are qualified to talk about your experience as a professional. But use that space on your resume for more important information.
Hobbies and interests
Whether you like playing guitar or love to knit and sew, keep personal interests off your resume unless they're relevant to the job you're seeking.
Instead, stick to the professional facts that potential employers want to focus on.
Extra facts
Skip endless paragraphs of rambling text and instead focus on a few bullet points for each of your previous positions or other important experience.
Edit down your job descriptions to make them short and easy for employers to read.
Social media handles
You may have a huge following on Instagram or people think your tweets on Twitter are hilarious. But it's a good idea to drop your social media usernames if they have no relevance to the position you're applying for.
Not only is it useless information, but your posts might negatively reflect on you and cause employers to toss your resume in the trash.
Bottom line
A job switch may be a good way to make and save more money or boost your career prospects. But don't get bogged down by including useless information on your resume.
Look at your resume with a critical eye and find ways to make your job experience relevant to potential future employers. That way, you increase the odds of quickly moving into the next phase of your working life.

Search Over 80,000 Care and Service-Related Jobs
Connect with paying families looking for care and service-related work. Available jobs include child care, tutoring, senior care, pet care, and housekeeping.
Sign up for Care.com now
Earn Great Pay Working From Home
Free 3-class intro teaches you how to launch a bookkeeping business
Access the training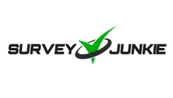 Earn Cash Taking Surveys
Join a community of 20M+ lifetime members who have been paid $76 million to date.
Sign up today