In the pursuit of financial wisdom, you'll come across countless money-saving tips. These nuggets of advice promise to cut costs and boost your savings.
However, not all of this advice is as golden as it seems. Some tips can lead you down a rabbit hole of unintended expenses and missed opportunities.
Here are 15 money-saving tips that may appear sensible but could ultimately cost you money and bring you heartache.
Get out of $10,000 or more in debt
Credit card debt is suffocating. It constantly weighs on your mind and controls every choice you make. You can end up emotionally and even physically drained from it. And even though you make regular payments, it feels like you can never make any progress because of the interest.
National Debt Relief is designed specifically to help you get out of credit card debt faster, without having to make drastic life changes. With National Debt Relief, you could pay off your credit card debt (with potentially way less interest) in one simple monthly payment.
How to get National Debt Relief to pay off your debt: Sign up for a free debt assessment here. (Do not skip this step!) By signing up for a free assessment, National Debt Relief can immediately assist you in paying off your debt, but only if you schedule the assessment.
Always buy cheap products
Opting for the cheapest, lowest-quality products might seem like a money-saving move, but it often backfires.
Such items tend to wear out quickly, leading to the need to purchase frequent replacements and potentially costing you more in the long run. It's often wiser to invest a bit more upfront to get higher-quality goods that offer better durability.
Skip regular maintenance to save money
Skipping regular maintenance on your car or home to save money can lead to costly repairs down the road.
Neglecting things such as oil changes, HVAC servicing, or roof inspections might save you cash in the short run, but it increases the risk of bigger issues in the future that demand pricier fixes.
Hoard coupons
Hoarding coupons may seem like a savvy move, but it can lead to overspending. Using a coupon to purchase an item you don't need makes no sense. Instead, focus on keeping the handful of coupons you can really use and toss the rest.
Earn $200 cash rewards bonus with this incredible card
There's a credit card that's making waves with its amazing bonus and benefits. The Wells Fargo Active Cash® Card(Rates and fees) has no annual fee and you can earn $200 after spending $500 in purchases in the first 3 months.
The Active Cash Card puts cash back into your wallet. Cardholders can earn unlimited 2% cash rewards on purchases — easy! That's one of the best cash rewards options available.
This card also offers an intro APR of 0% for 15 months from account opening on purchases and qualifying balance transfers (then 20.24%, 25.24%, or 29.99% variable). Which is great for someone who wants a break from high interest rates, while still earning rewards.
The best part? There's no annual fee.
Always buy in bulk
While it's tempting to grab large quantities of things to get them at a discount, you aren't really saving if you buy too much of a perishable item that will end up in the trash.

Moreover, buying in bulk ties up money and storage space, potentially costing you more in the long run. Be mindful of your consumption patterns before bulk shopping.
Opt for the cheapest health insurance
Choosing the cheapest health insurance plan might seem like a smart move, but it can lead to higher costs down the road.
Cheaper plans might offer limited coverage and may not include essential benefits. If you skimp on coverage, you might pay more out of pocket for medical expenses and regretting your initial cost-saving decision.
Don't worry about energy efficiency
Some people might say it's not worth worrying about energy efficiency. But neglecting small steps that can help your home conserve energy can cost you money.
Don't overlook insulating your home, buying energy-efficient appliances, or sealing drafts. Taking these steps can lower utility bills. Over time, that can lead to significant savings.
Purchase cheap clothing
Opting for dirt-cheap clothing might seem like a money-saving strategy, but low-quality materials and poor craftsmanship mean these items will likely wear out quickly.
That will force you to replace them sooner. Investing in higher-quality clothing can save you money over time, as these items will last longer, making it a smarter financial choice.
Try to save money with a DIY approach
While DIY projects can save money, tackling tasks beyond your skill level can lead to costly mistakes.
Know your limits and consider professional help when necessary to avoid unexpected expenses. Materials and tools can be expensive, and if you make errors, you might need to hire professionals to fix them.
Sometimes, these fixes might cost more than hiring experts from the start. Weigh the cost of your time and potential blunders against hiring skilled professionals.
Purchase extended warranties
Relying on extended warranties can be a financial trap. Retailers often push these warranties as money-savers, but they can be costly. 
Many money experts say these warranties rarely pay off. Instead, buy a product from a manufacturer that has a reputation for quality.
If you're over 50, take advantage of massive discounts and financial resources
Over 50? Join AARP today — because if you're not a member you could be missing out on huge perks. When you start your membership today, you can get discounts on things like travel, meal deliveries, eyeglasses, prescriptions that aren't covered by insurance and more.
How to become a member today:
Go here, select your free gift, and click "Join Today"
Create your account (important!) by answering a few simple questions
Start enjoying your discounts and perks!
You'll also get insider info on social security, job listings, caregiving, and retirement planning. And you'll get access to AARP's Fraud Watch Network to help you protect your money, as well as tools to help you plan for retirement.
Important: Start your membership by creating an account here and filling in all of the information (Do not skip this step!) Doing so will allow you to take up 25% off your AARP membership, making it just $12 per year with auto-renewal.
Don't pay for professional services
Avoiding hiring professionals for things such as tax preparation or legal advice can be a big mistake. Mishandling taxes or legal matters can result in fines, penalties, and other big costs.
While the DIY approach is an option for some tasks, complex financial and legal matters often require expertise. Paying for professional services can prevent costly errors.
Skip visits to the doctor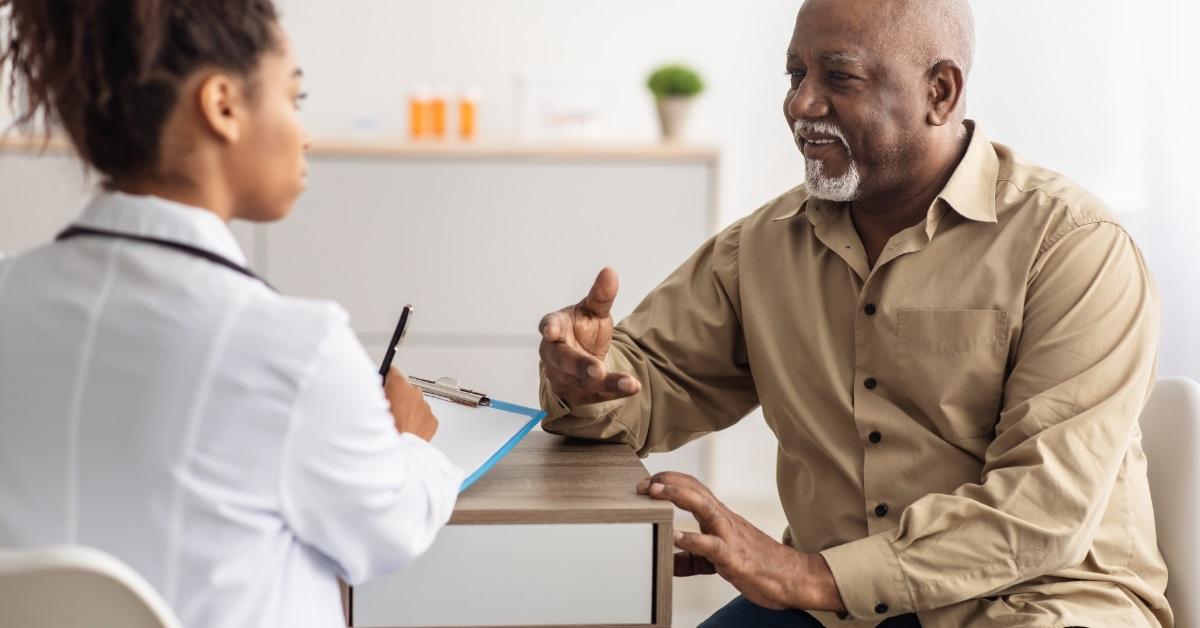 Neglecting preventative health measures — such as skipping regular checkups or screenings — just to save money is foolish.
Undiagnosed health issues can escalate into expensive medical treatments or hospitalizations later. Preventative care is a wise investment, as it can detect and address health concerns early.
Early diagnosis can save you from significant medical bills and ensure a healthier future.
Buy cheap shoes
Investing in cheap shoes is just as bad as purchasing cheap clothing. Low-quality shoes wear out quickly, leading to the need for frequent replacements.
Spending more on a durable pair can be more economical in the long run. Plus, cheap shoes may lack proper support, potentially causing health issues that result in additional expenses for medical treatment.
Save for retirement later
Delaying retirement contributions might seem like a way to save more now, but it's a flawed strategy. By postponing contributions, you miss out on years of potential compounding growth.
As a result, you'll need to invest much more later in life to catch up, potentially making retirement more challenging. Start contributing early to benefit from time and compounding.
Save as much as you can for college
Saving excessively for your child's education might mean neglecting other crucial financial goals.
For example, do you want to retire early — or maybe just retire someday at all? If so, you need to start saving as early as you can.
Financial aid options are available that can help cover tuition costs. Strike a balance between college savings and other financial priorities to avoid harming your long-term financial health.
Bottom line
While searching for ways to save money is commendable, don't fall victim to money tips that sound good but, in reality, are counterproductive.
Not all money-saving tips are created equal, and some can end up costing you more in the end. Make sure your money moves align with your long-term goals and that your decisions will contribute to your financial fitness.
National Debt Relief Benefits
No upfront fees
One-on-one evaluation with a debt counseling expert
For people with $7,500 in unsecured debts and up