If you want to protect the people you love from financial disaster, it's essential that you understand how life insurance works.
Life insurance policies pay a death benefit if you pass away due to a covered cause. But your policy must be active when you die for your life insurance beneficiaries to receive any money. And that means you must keep paying insurance premiums to keep your coverage active.
Unfortunately, this can be difficult if you become disabled and have limited income.
A waiver of premium rider could help you make sure your coverage doesn't lapse if that happens to you. But purchasing this type of additional protection doesn't make sense for everyone so you need to consider the pros and cons carefully.
This guide will help you determine if buying a waiver of premium rider from your life insurance company would be a smart money move or not.
What is a waiver of premium rider?
Life insurance riders are essentially add-ons to your basic insurance coverage. They provide additional protection but come at an added cost.
A waiver of premium benefit is a specific type of rider that allows you to avoid losing your insurance coverage if you cannot make your monthly premium payments because you have become disabled. When you develop a qualifying disability, your premiums are waived or are paid for you and your insurance coverage remains intact.
Without a waiver of premium rider, you could be faced with a hard choice if you are disabled. If you can't work and can't continue paying insurance premiums, you may have no choice but to stop paying your policy. Sadly, if you are forced to let your coverage lapse, you would no longer have the protection the policy provides and your loved ones would not receive a death benefit if you were to die during that period of time.
How a waiver of premium works
If you want the protection that a waiver of premium rider provides, you'll have to purchase this rider when you buy your initial insurance policy. You're generally not allowed to add this rider onto your coverage later.
You can purchase a waiver of premium rider with either a whole life policy or a term life insurance policy. However, you must meet certain insurability criteria to be eligible to buy it. While specific eligibility guidelines are determined by individual insurers, you generally:
Cannot have serious pre-existing conditions
May need to be under a certain age
Some insurers may also deny you the ability to purchase this rider if you work in an industry or engage in hobbies where there is a high risk of disability.
Unfortunately, when you buy this rider, it won't protect you from costs the day you become disabled — there's typically a waiting period of around four to six months. That means if you become disabled, the waiver of premium benefit wouldn't kick in to cover the payment of premiums until your condition has persisted for the length of the waiting period.
If your disability lasts for the required minimum length of time and your waiver of premium claim is ultimately approved, you will generally be refunded for the premiums you paid during the waiting time. Still, you'll have to come up with this money upfront to stay covered and prevent the policy from lapsing.
What you can expect from waiver of premium rider benefits?
A waiver of premium policy typically will kick in and pay your insurance premiums only if you meet a specific definition of disabled. Again, your individual policy language will define what it means to be "disabled" for purposes of this benefit.
Some life insurance companies may have a broader definition than others, but as a general rule, you will need to have suffered a "total disability." This is usually defined as being unable to perform some or all of the duties of your occupation or of any occupation for which you are trained. With some policies, specific medical conditions such as becoming blind or losing limbs will automatically mean you qualify as totally disabled.
Your policy will also specify how long the waiver of premium provision remains in effect. Usually, your insurance costs will be covered for as long as you remain continually disabled and up until you reach a certain age, such as age 60 or 65. This could potentially be for the entire remainder of the time you have insurance coverage, if you have a term life policy.
If you are older or are near the end of your coverage term, the insurer may determine your condition has permanently disabled you for life and will waive all future premiums until aged 60 or 65 or until your policy term ends. If you are younger, the insurer may want to conduct periodic reviews to ensure you still meet the definition of disabled.
If you become disabled multiple times during your term of coverage, you can usually make use of this benefit multiple times. If your cause of the disability is the same each time, you may not need to fulfill separate waiting periods before your waiver of premium coverage becomes active.
How to file a waiver of premium claim
Individual insurers establish their own claims process so you will need to check your policy to determine how you should file a waiver of premium claim.
In general, you will need to submit:
A claim application requesting a waiver of premiums
Proof of disability such as a disability declaration letter from the Social Security Administration and/or a physician's statement of disability
The contact details of your physician treating you for your disabling condition
Your previous employer's contact information
Depending on your insurer, you may be able to file a claim form online and upload your documents or you may have to submit your application via mail.
Your insurance company will then review your documents and provide a decision, typically within a few weeks.
Should you get a waiver of premium rider?
A waiver of premium rider can offer continued protection for your loved ones if you become disabled and are unable to pay for your life insurance expenses. However, there are some pros and cons to purchasing this type of insurance rider.
Here are the biggest advantages:
You won't have to worry about losing insurance coverage in the event of disability: A disability can affect your ability to earn income and pay insurance premiums. This could make paying for continued coverage difficult and put you at risk of losing your insurance because of nonpayment.
You'll have peace of mind. When you become disabled by a serious medical condition, it may be even more important to have protection in case of your death. A waiver of premium policy helps to ensure your loved ones will be provided for if you die.
It's convenient: You can purchase the policy at the same time you buy your life insurance coverage so you don't need to worry about shopping around for separate insurance protection.
And here are the biggest downsides:
A waiver of premium policy costs extra: The specific amount you'll have to pay varies depending on your age, health, and insurer.
There are limits on the policy: These riders typically won't protect you if you have a short-term disability, for example.
It's not as comprehensive as disability insurance: You may be better protected by buying a separate disability insurance policy. Disability insurance is designed to replace part of your income in the event of a disabling condition. These policies can do more than just help you afford life insurance premiums — they can also help you cover other costs of living as well.
If you can't afford or qualify for a standard disability insurance policy, this rider may still be right for you. Or if you want the coverage a waiver of premium provides in addition to a standalone disability insurance policy so you don't have to worry about paying life insurance premiums from your disability checks, this rider may still be right for you.
Just remember to consider the costs versus the risk that you'll become disabled during your term of coverage so you can make a fully informed choice. And be sure to compare your insurance options carefully to find an insurer offering the most affordable premiums for the comprehensive coverage you need, including for your waiver of premium rider. You could start by checking out our list of the best life insurance companies.
FAQs
Should I get a waiver of premium rider?
Purchasing a waiver of premium rider is a good idea if you are concerned about your ability to maintain your life insurance coverage in the event you become disabled. A waiver of premium rider covers the premium costs so your life insurance policy doesn't lapse due to non-payment.
You may wish to explore alternatives such as a disability insurance policy before you purchase a waiver of premium rider. A disability policy would provide income to pay for many of your bills if you become disabled, including life insurance premiums.
A waiver of premium rider doesn't help cover any other costs, but instead simply ensures a loss of income due to disability doesn't make it impossible to remain insured. It is always a good idea to compare coverage and costs when shopping for any kind of insurance.
How much does a waiver of premium cost?
The cost of a waiver of premium rider varies depending on many factors including the insurance company providing your policy, your age and health status, and the type of life insurance you have (term or whole life). The greater the likelihood that you will become disabled while your insurance coverage is in effect, as determined by the insurance company, then the higher the cost of the waiver of premium rider will be.
What is the waiting period on a waiver of premium rider in life insurance policy?
When you purchase a waiver of premium rider with your life insurance, you will be informed of the specific waiting period before the premium protection kicks in. The specific length of the waiting period varies by insurer. For most insurers, the waiting period is four to six months. That means your insurer will not waive the insurance premiums for the first four to six months after you become disabled. If you remain disabled for the long term and the waiting period passes, you may be able to obtain a refund of the premiums paid during your waiting period.
Bottom line
A waiver of premium rider could be an important add-on to a life insurance policy if you are afraid disability will prevent you from being able to pay insurance premiums. However, this type of rider offers only limited protection as your disability must last for several months before it kicks in. This rider may also be relatively expensive for the coverage it provides.
You also need to consider whether a disability insurance policy that replaces part of your income might make more sense both in terms of coverage and in terms of cost. This alternative could do more than just allow you to pay for life insurance premiums if you become unable to work due to a medical condition.
By considering all your options as you sit down to do your estate planning, you can ensure you and your loved ones have the insurance coverage you need and the protection you deserve.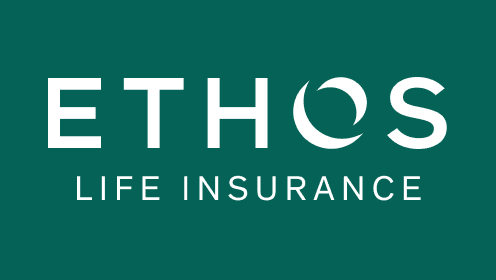 Ethos - Life Insurance Benefits
No medical exams
Same-day coverage
Affordable policies
Honest advice. No up-selling.