When it comes to finding a way to save money, knowing where to shop and how to get the best deals is a must. There are numerous hacks Amazon shoppers should know, but what about Walmart? Walmart+ could be your ticket to savings.
Much like Amazon Prime, it offers members who pay $98 per year or $12.95 per month access to better pricing and services. (Taxes may apply in some instances.) Taking full advantage of this program is the best way to make it work for you. Here are the most valuable perks you need to know.
Free delivery with no minimum spending
Do you need to go to the grocery store but dread doing so? With Walmart+, you can skip that process. Head online, pick up all of the items you need in your cart, and then process a fresh grocery delivery service. That means you'll have free delivery of your items right to your door from your area Walmart.
There are no delivery fees associated with it and no minimum to spend. Even better, you get pricing based on local rates with no item markups like other retailers often charge.
Free shipping with no order minimum
One of the best things about Walmart+ is that you can shop from home without having to worry about inventory at your local store.
Let's say you want a specific toy for the kids, or you need to have medications delivered to your door. You can do that with Walmart+ and not have to worry about paying any shipping charges. There's also no minimum purchase amount to qualify for free shipping.
Paramount+ subscription access
Paramount+ is a streaming service with videos and TV shows of all types. It has more than 40,000 programs to watch and offers access to some live sporting events. It's generally a service you pay a monthly fee for, but for those who are Walmart+ subscribers, it's automatically included in your subscription. This provides access to all of the streaming service's existing shows and movies, original series that become available, and live CBS Sports.
Early access to Black Friday deals
You may have spent time lining up outside of your local Walmart store in the early hours of Black Friday, hoping to get that one most important gift for your child during the holidays. Now, you don't have to.
With Walmart+, members get access to some great deals, including first dibs on items as early as seven hours before the rest of the population does. That means you can stay home in your PJs and have access to the best deals right from your smartphone. There are some limitations, and terms may change over time, but it's the best way to take advantage of Black Friday discounts.
Save on gas
Fill up your tank at a lower price. You can save on gas with Walmart+ when you visit one of the 14,000-plus locations the retailer offers. The savings amounts to 10 cents off per gallon, which can add up quickly. You can choose from a range of gas stations, not just Walmart-specific locations. This includes Mobil, Murphy, and Exxon locations. What's more, you can tap into these savings even on your family trip across the country, keeping costs lower.
Find rewards for further savings
Walmart Rewards is a benefit that allows members to get access to special pricing while also earning rewards for future purchases. You can add rewards using the Walmart app in the store or online.
When you buy eligible items using Walmart Pay, you gain access to rewards bonuses. These are then redeemable on your next shopping trip, allowing you to save money over time.
Use Scan & Go
There's one thing many people dread about shopping in-store at Walmart: the lines. Whether you need to run in for a couple of things or you're doing your monthly grocery shopping trip, the Scan & Go feature is the perfect way to save time.
If your location offers it, you'll just need to download the app. As you walk through the store and pick items up to buy, scan each with your mobile device within the app. Every time you do this, you're adding it to a cart, which you can then pay for through the app or at a self-checkout lane. It's super-fast and efficient.
Use the free trial
Does Walmart+ sound good to you, but you're not sure you'll use it enough? One way to overcome this hesitation is to simply use the site's free 30-day membership trial.
You'll get a good idea of how often you'll use this service as well as how the features fit your life. It's easy enough to cancel if you don't feel it's a good fit. You get access to all of the perks and features of the Walmart+ service during your free trial, too.
Get access to Spotify
Though offers like this may change over time, Walmart+ subscribers currently have access to a six-month trial of Spotify, a music streaming service. This is the add-free version of the streaming service, which means no annoying commercials to listen to when you want to jam out. This is estimated to be a $60 value, so well worth the purchase price for music lovers.
Track your services online
For those who are using the Walmart+ membership, having access to qualified professionals who can answer your questions is a helpful benefit. You can use your app to make purchases, track those purchases, edit or cancel orders, and manage delivery all in one place.
When you need help, there's a help desk available and contact information. Use it for everything for returns to managing your account.
Bottom line
The Walmart+ plan is a great way to save money for those who shop at the retailer. Another way to save is to purchase the annual plan for $98 for the year, which is a $57.40 discount over paying the monthly $12.95 fee.
There's no limit to what you can do with the app to make life easier, such as having prescriptions delivered to your door or checking out the best deals from bed.
To reap even more rewards, combine your use of Walmart+ with the best cashback credit cards out there to earn more while paying less.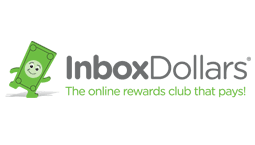 Inbox Dollars Benefits
Get a $5 bonus when you register with your email
You could earn money by taking surveys or making online searches
Over $80 million paid to members so far - how much can you earn?