Spiking gas prices have been an issue across the U.S. over the past few months. At the beginning of June, the national average for a gallon of gas was $4.67, with some states — like those on the West Coast — seeing prices top $5 a gallon, or even $6 in the case of California.
Walmart has now added a benefit that can help combat some of those costs, and that may entice many new customers to its Walmart+ program.
Subscribers to Walmart+ get a handful of benefits, such as free same-day delivery on items, no minimum to qualify for free shipping, exclusive deals on products, and now, a discount of 10 cents per gallon of gas at thousands of participating stations around the country. For many, this could be a great opportunity to cut gas prices. Here's how it works.
How does the Walmart+ gas program work?
Beginning in April, Walmart expanded its gas-discount program to help offset some of the spikes Americans are seeing at pumps. Subscribers can now get an instant discount of up to 10 cents per gallon, depending on where they fill up.
More than 14,000 gas stations across the country — including Exxon, Mobil, Walmart, and Murphy's stations — are participating in the program. Subscribers can also get discounts at more than 500 Sam's Club locations.
Subscribers can apply their benefits at the pump by downloading the Walmart app, selecting member prices on fuel from the W+ membership page, and following the instructions there.
Who can save and how much?
The great news is that anyone can sign up for a Walmart+ membership and take advantage of the gas discounts, as long as you are able to access a participating gas station.
More than 14,000 gas stations across 48 states are participating in the program. Discounts on gas vary a bit from station to station. Each participating station, however, is offering a discount of between 5 cents and 10 cents per gallon. Customers can check for participating stations in their area using Walmart's fuel discount map.
Customers must sign up for the Walmart+ membership to access the fuel savings, however. Whether that membership is worth the cost depends on what you plan to use it for. If you drive often — for work or a side hustle to make extra cash — or have groceries or other goods delivered often, the Walmart+ membership may be worth the cost.
What does the Walmart+ membership include?
In addition to the gas discount, subscribers who sign up for Walmart's membership program get access to a handful of other benefits. For some people, the membership may be more valuable than Amazon Prime, since it is cheaper — $98 annually or $12.95 per month compared to Amazon's $139 annually or $14.99 per month.
Walmart+ offers subscribers:
Exclusive access to deals, such as new product releases or Black Friday sales
Steeper discounts (up to 40% off)
Free deliveries, including same-day grocery delivery when possible
Contact-free checkout with their "scan & go" program
Walmart is also offering six free months of Spotify Premium to customers who sign up for the service.
How can I sign up?
Interested customers can sign up for Walmart+ account online at any time. Currently, the retail giant is offering new customers a free 30-day trial.
There's no commitment up front, so if you try out the service and determine it's not for you, you can cancel before Walmart charges the monthly or annual fee. Plans can be managed at any time on customers' Walmart+ account page.
Hate the Pain at the Pump? You Need This 5 Step Checklist ASAP
Bottom line
Deciding if the Walmart+ plan — and the savings at the pump it brings with it — is worth it for your situation will likely come down to crunching a few numbers.
For example, if you are a person who works to make money off your hobby and need regular shipments of items like food or crafts that could come from Walmart, it's worth looking into.
The Walmart+ plan is also a great idea for anyone who needs to drive often since gas prices seem unlikely to plunge anytime soon. Depending on your feelings about the economy, it could make sense as a move to prepare for a coming recession.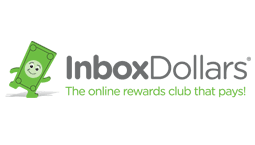 Inbox Dollars Benefits
Get a $5 bonus when you register with your email
You could earn money by taking surveys or making online searches
Over $80 million paid to members so far - how much can you earn?