The 30-day rule is a personal finance strategy that can help with impulse purchases. To implement the 30-day rule, you write down the name of an item you want, its price, and the date. Then you set a reminder to revisit that item in 30 days and determine if you really still want it.
In combination with other financial strategies, the 30-day rule is one of the best ways to save money. We'll teach you more about the 30-day rule, how to implement it, and provide additional tips for saving money (including the best budgeting apps).
What is the 30-day rule?
The 30-day rule is a simple strategy that can help you reduce overspending and be more thoughtful about how you spend your money. Whenever you are tempted to spend on something nonessential, the 30-day rule says you should wait for a set period of time before buying it. Write down the item's name, price, and today's date, then wait 30 days.
Once the 30-day period has passed, reevaluate the item. Do you still want to buy it? If so, it might be something that will add enough value to your life to justify its price tag. If you don't want to buy it anymore, you've just saved some money that will be better used elsewhere — like in an emergency fund or savings account.
The 30-day rule can help you curb impulse spending and build healthy financial habits. It's rooted in key financial principles, such as delayed gratification, mindful spending, and financial prioritization.
The science behind the 30-day rule
Although the 30-day rule may seem simple, its principles are rooted in science. For instance, behavioral economics says humans are often swayed by emotion and impulsivity and are influenced by their environments and circumstances. As a result, we're frequently tempted to buy things like the newest smartphone or designer clothing.
The 30-day rule also aims to reduce buyer's remorse, which is the regret consumers experience after making unnecessary or extravagant purchases. You can reduce buyer's remorse by taking those 30 days to think about a potential purchase and determine whether it's something that will really add value to your life.
How to incorporate the 30-day rule into your financial strategy
The 30-day rule sounds easy as a concept, but it may take some work initially to implement it into your life. These steps can help you get started:
Write out monthly expenses: First, make a list of your monthly expenses. If you often pay with your debit or credit card, you can reference your online statements.
Determine wants vs. needs: Go through your list of expenses and determine which are needs and which are merely wants. It's not always clear which is which, but it's important to determine this.
Delay purchases: If you've identified a purchase as a want rather than a need, delay the purchase for 30 days. You can set a reminder for when the time is up. In the meantime, reflect on whether you really need the item.
Adjust your budget: If you decide to buy the item, you may have to adjust your budget depending on the cost of the item and how much disposable income you have.
Modify the rule as needed: One of the best things about the 30-day rule is that you can customize it. For instance, you might make the time frame longer or shorter or only use it for items above a certain cost. You can modify any of these parameters to meet your needs.
Implementing the 30-day rule into your life can enhance your financial discipline, improve your decision-making, and reduce buyer's remorse. However, enforcing it also takes time and dedication.
Tips to enforce the 30-day rule
The 30-day rule can be highly effective, but you must be able to enforce it. In order to do so, you can try detailed tracking, staying informed, and involving a partner. Here are some steps you can take:
Set clear financial goals: If you have clear financial goals, it may become easier to have financial discipline and reduce impulse purchases.
Involve your friend or partner: You may have a friend or partner who's involved in your financial decisions. They can provide their input and help hold you accountable.
Stay informed about your finances: Regularly review your bank and credit card statements and budget. Staying aware of your finances can help you stay away from impulse spending.
Shop around: The 30-day rule gives you time to shop around, watching for sales or lower prices at other retailers. This can make it easier to fit some of your wants into your budget.
Reward yourself: Adhering to the 30-day rule may not always be easy. Give yourself a small reward occasionally to reinforce positive behavior and motivate you to continue saving money.
Find alternatives: Depending on what item you want to buy, there could be cheaper alternatives available, such as secondhand items instead of new ones. You might also consider borrowing or renting instead of buying.
Other tips for supplementing your savings
The 30-day rule is just one step toward improving your finances and reaching savings goals. There are many more things you can do, including keeping better track of your money and increasing your income. Here are some general tips that can help you manage your money more effectively:
Use a budgeting app
One way to help keep track of your spending and savings is by using a budgeting app. If you're not sure where to start, here are some app recommendations:
Rocket Money: Rocket Money can help you save money through budgeting, plus it can help lower your bills and even cancel subscriptions for you. It has a free version and a premium version, so you can determine which plan best suits your budgeting needs.
Visit Rocket Money | Read our Rocket Money review
YNAB: With YNAB, you can create and maintain multiple budgets. YNAB also offers a 34-day free trial, so you can test out the app and determine if it's right for you.
Visit YNAB | Read our YNAB review
Build an emergency fund
Having an emergency fund that covers at least 3 to 6 months' worth of living expenses can save you money in the long term. If you have a loss of income or an unexpected expense, an emergency fund can help you avoid high-interest financing methods like credit cards.
Live below your means
Just because you have extra money doesn't mean you have to spend it. Living below your means can help you shore up your emergency fund, invest, and work toward other financial goals.
Prioritize debt
Make it a priority to pay off high-interest debt, like credit cards. For lower-interest debt, like personal loans and mortgages, you can continue making the minimum payment until your higher-interest debts are paid off.
Get insurance
Ensure you have enough coverage with your life insurance, home insurance, and health insurance plans. What constitutes "enough" will vary by person, but skipping these coverages can cost you more money in the long run.
Increase your income
There are many ways to increase your income. You might consider starting a side hustle or freelancing.
Common side hustles include driving for Uber or delivering groceries through Instacart. Sites like Fiverr provide a platform for you to post your skillset so you can connect with clients in need of your services. Alternatively, you can ask for a promotion at work or find a higher-paying job.
Monitor your credit
Credit card fraud and identity theft can be incredibly damaging from a financial perspective. Regularly monitor your credit report for errors and know your credit score's impact on financial opportunities. Credit reports, which were previously available for free once per year from AnnualCreditReport.com, are now permanently free once per week.
Combining these strategies with the 30-day rule can create a comprehensive approach to effective money management. In the long run, you can work toward achieving larger financial goals as well. Remember that it's important to regularly review and adjust your financial plan and make adjustments as needed.
FAQs about the 30-day rule
Can the 30-day rule help with reducing debt?
Yes, you can use the 30-day rule to help reduce debt because it stops you from making impulse buys and it can free up money in your budget. In turn, you can use that money to prioritize more important expenses, such as building your emergency fund.
How can I make the 30-day rule work if my income is inconsistent?
You can implement the 30-day rule even if your income is inconsistent. The rule is about delaying purchases of nonessential items, so it might be even better suited to people with irregular incomes. After all, the 30-day rule can help you shore up your savings, which insulates you from the potential pitfalls of irregular paychecks.
What financial strategies can I combine with the 30-day rule?
There are many financial strategies you can combine with the 30-day rule. Some of the most logical strategies to pair with it are creating a budget, building an emergency fund, and prioritizing debt. However, you can pair it with other strategies as well, such as increasing your income and monitoring your credit.
Bottom line
The 30-day rule is a straightforward personal finance strategy that involves delaying purchases by 30 days, especially wants. Write down the name of the item, price, and date, and remind yourself to come back to it in 30 days. This gives you time to reflect upon whether you really want the item.
You can integrate the rule with other personal finance strategies, such as budgeting and building an emergency fund. Consider implementing the 30-day rule and other financial strategies to reduce impulse spending and work toward your financial goals. If you're interested in learning more about budgeting apps, you can read our guide on the best budgeting apps.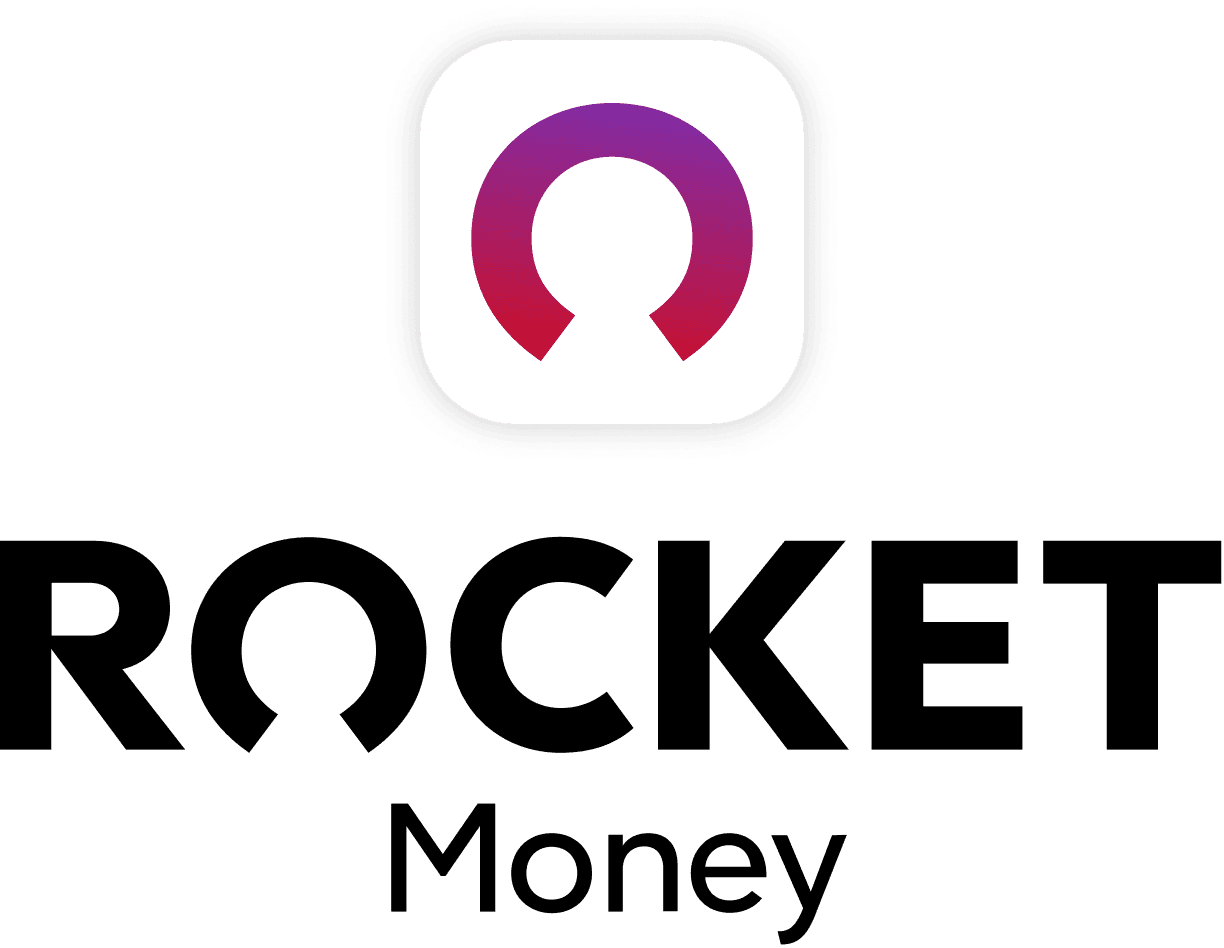 Rocket Money Benefits
Automatically find and cancel subscriptions
Slash your monthly phone, cable, and internet bills
Save an average of up to $720 a year