If you have a particular skill set that would be an asset to others, then you may want to build your next side hustle in an online marketplace for freelancers. Fiverr is one such service where writers, designers, video editors, and other creative professionals can connect with clients who need their services.
Though you may not consider yourself a freelancer, Fiverr gives you the opportunity to become one in a marketplace where buyers can shop for services that fit their specific — sometimes out-of-the-ordinary — needs. Sellers list everything from tarot card reading, spell casting, and online dating profile writing to app development, music transcription, logo design, blog writing, and beyond on the Fiverr platform. Perhaps there is a niche there for you, too.
Here is a look at how Fiverr works and how you can use this platform for your next side hustle.

What is Fiverr?
Fiverr is an online marketplace where businesses and individuals can shop for services provided by freelancers in the same way you would browse a site like Amazon for products. It was founded in 2010 by a group of entrepreneurs who had experienced the challenges of finding and sourcing work to freelance talent. Their aim was to create an e-commerce platform that provides buyers with information and tools to select freelancers (referred to as sellers), source a project, and handle payment quickly and easily.
Since its launch, Fiverr has had over 5.5 million buyers, and some 830,000 sellers conduct more than 50 million transactions through the site. There are more than 200 categories of services offered, with more added regularly to meet demand throughout over 160 countries. This means that sellers can offer their services to a global market, and buyers have a large variety of services to choose from.
How does Fiverr work?
At its most basic level, Fiverr allows you to create a profile for your services and specific products, called gigs, that you currently offer. Your gigs are categorized and added to listings of available services for buyers to browse or search. If a buyer is interested in what you have to offer, they will contact you directly and begin a conversation that can lead to you closing a sale.
Once you and a buyer agree on terms, you complete the work and provide the final product to the buyer. Payment is made directly through the platform, with Fiverr taking 20% of each sale you make as a service fee. You can transfer money from your Fiverr account to a special debit card, Paypal, bank transfer, or direct deposit.
Who can use Fiverr?
So long as the services offered are legal and comply with site policies, anyone can use Fiverr to make money. There is a huge variety of service categories into which you can likely find some creative niche.
Because you choose how much time and effort you want to put into selling your gigs, this platform is great if you're looking for a side gig to make extra money. You get to pick and choose what types of services you want to offer at any given time and set your own timeframes for projects to be completed.
Many people who freelance full-time use Fiverr to grow their businesses. Though you are competing for buyers and your competitors may offer prices well below what you would ask for, it is still a good platform for generating paying work, either as a sole means of income or as a supplement to your existing stable of clients.
Fiverr will give you a skills test before allowing you to post gigs in some categories. They do this to ensure that you have the ability to deliver a quality product to buyers on the platform.
How much can you earn with Fiverr?
As a seller, you have the potential to earn as much or as little as you want through Fiverr. It all depends on how much time you put into building a strong profile, persuasive gigs, and marketing yourself on and off of the platform.
Finding the right price points and services for a particular demand is also a key factor in how much you can make. As you close sales, find ways to make money, and get positive reviews, you can rise through Fiverr's ranking system, which opens new opportunities for adding and promoting gigs.
Some people can make a full-time living through Fiverr, and there are many stories of sellers earning 6-figures a year from the various gigs they offer. Though this is not the norm for the majority of sellers, it shows that the potential is there for making some significant cash by selling your creative and digital services.
Getting paid through Fiverr is easy. They place up to a 14-day hold on being able to access money paid to your account, but when it becomes available, you can collect through PayPal, direct deposit, bank transfer, or a special Mastercard issued by Fiverr that can be used at point-of-sale or ATMs.
How to make money with Fiverr
Fiverr recommends offering extra services to your gig whenever possible. It could be something as simple as an editable source file for a graphics or video project, posting content to a specific website, or delivering a project sooner than you usually would. These are little upsells that can increase the total amount a customer pays for your services.
Another thing you can do is apply to be a verified Fiverr Pro. This is a relatively new service that Fiverr offers buyers and sellers. They ask for an in-depth application that is manually reviewed to assess how much professional experience you have in a given category and whether or not you can provide buyers a higher caliber of service.
If you are approved as a Fiverr Pro seller, you will be connected with a new category of buyers who are looking for high-quality, professional services. Usually, these services will call for a larger price tag than you would find with a standard Fiverr account. You also get more visibility on the platform, which can lead to more inquiries and job requests.
How to get good reviews on Fiverr
The best way to get great Fiverr reviews is to provide excellent customer service and communication. Having high customer ratings is important for attracting new customers on Fiverr, as well as for rising through the ranking system that gives you more opportunities to be seen and sell your services.
Responding quickly to customer messages and requests is a good way to start building a positive experience. Working with your customers and delivering high-quality products that fit their needs is also essential. Don't be afraid to ask your customers to rate your profile at the completion of a project. The more positive ratings you get, the better.
Common questions about Fiverr
How do I succeed with Fiverr?
Fiverr offers a free online course to help you learn how to write descriptions that catch attention, choose the right images for your gigs, convert prospects into customers, manage projects, and deliver products that make buyers want to leave rave reviews about and come back to you for more jobs. The course also shows you how to use the platform's tools to your advantage and use Fiverr to build a successful freelance business.
Does Fiverr pay well?
You set the prices you want to charge for each gig you list on Fiverr. Keeping in mind that Fiverr will only release 80% of a project payment to you, you can play around with pricing that results in the right balance between what buyers will pay and what you need to make a good profit.
Is Fiverr or Upwork better?
It really depends on how you like to work and which fees make more sense for the business you get. Upstart allows you to shop around for jobs, then submit a proposal for consideration by the buyer. With Fiverr, buyers search for people who can provide the services they need, so your customers come to you, rather than you going after them.
Both platforms offer payment and project management tools. Fiverr's service fees are a flat 20% of what a buyer pays you for a completed gig. Upstart has a tiered structure for service fees that starts at 20% and decreases once you reach specific amounts paid out by a client.
Is Fiverr good for freelancers?
Fiverr is designed for freelancers to connect with businesses looking for their services.
How to sign up for Fiverr
To sign up for Fiverr, visit https://www.fiverr.com/start_selling. From there, follow the prompts to establish a profile. Take some time to read through the information provided and write powerful, persuasive descriptions of your services and experience. Add a photo and any social network profiles you want to share professionally.
Once your profile is complete, you can move on to creating gigs. You can also take a variety of tests that show you know your stuff in a particular skill category. The tests you pass will be added to your profile.
Other side hustles to consider
If you're not really feeling the creative and digital service side hustles, there are lots of other possibilities out there for earning extra cash. Here are a few of the best side hustles to think about:
Hang out with pets and kids: There is a lot of demand for people who need someone to walk their dogs, feed pets while on vacation, and take care of kids on date night. Thanks to websites like Rover.com, Care.com, and Petsitter.com, you could be the one to provide those services.
Make deliveries: The delivery side hustle is very popular right now. You could use your car to earn some bucks by delivering food for Postmates, GrubHub, UberEats, and other services that are popping up all over the place.
Take surveys: Survey Junkie will pay you to sit on your couch and answer questions on your laptop. You can collect cash or gift cards for your efforts and never have to change out of your pajamas!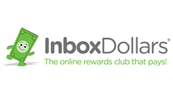 Earn Cash By Going Online
Learn More
Earn Great Pay Working From Home
Free 3-class intro teaches you how to launch a bookkeeping business
Access the training