Does everyone you know have a Costco membership? If so, you might wonder if 2023 is the year to finally spend $60 or more to access the warehouse retailer.
Costco can offer a great way to save big on groceries and other items. But membership isn't right for everyone. That's why it's important to do a little research before plunking down your cash and joining Costco.
If you identify with any of the following 10 circumstances, a Costco membership might be right for you.
You have a large household
Costco doesn't typically sell the small, individually priced items you find at most grocery stores. Instead, it sells items in bulk, which often means it can offer them at a lower per-unit price.
For instance, while you can't buy one box of macaroni and cheese at Costco, you can buy a 20-box pack that costs more upfront but less per unit. If you really cook and eat all 20 boxes of macaroni, you will have saved money by shopping at Costco.
That's why Costco memberships are ideal for large households. It is relatively easy for a family of five to consume 20 boxes of macaroni and cheese. That task is more challenging for a household of one or two people.
So ask yourself if you truly will save by buying in bulk. After all, if you have to throw out most of your food, you're not saving but throwing away your money instead.
You have the storage space to buy in bulk
Along with having enough people at home to eat all the bulk goods you buy, you need to be able to store the items you purchase from Costco.
Sure, Costco's eggs might cost less per dozen than what you'll find at other stores. But if you don't have room in your fridge for all those eggs, buying that much food simply doesn't make sense.
On the other hand, if you have an extra refrigerator, a freezer with plenty of room, and a lot of pantry space, buying items in bulk makes more sense.
You need new tires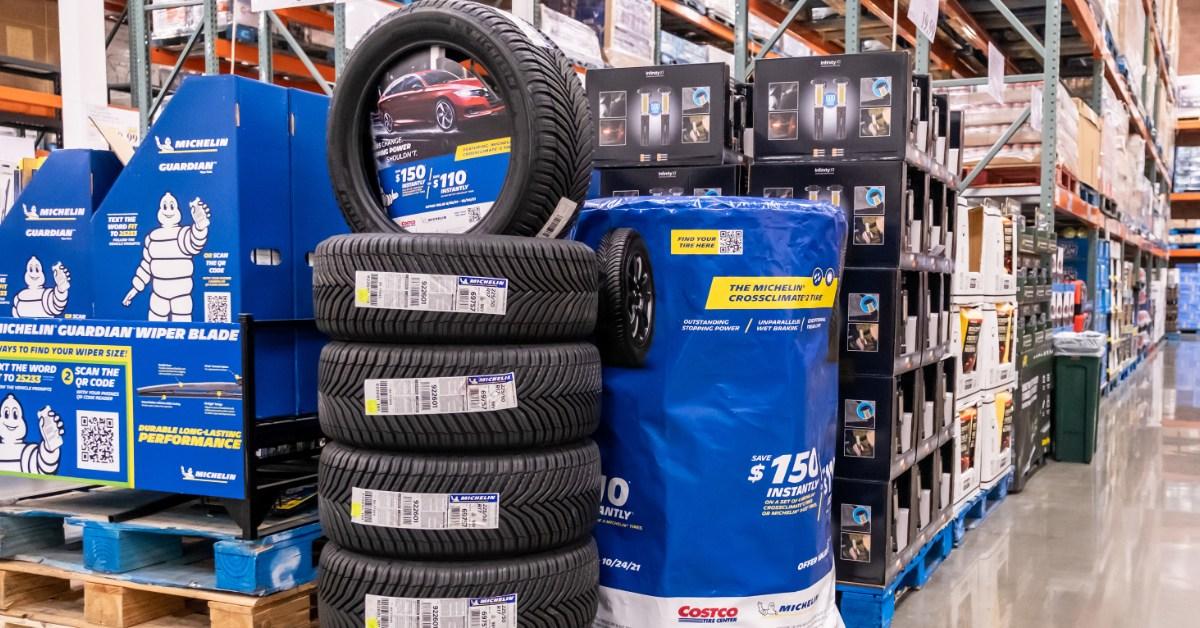 At a Costco tire center, you can buy high-quality, low-cost tires and have them installed for as little as $19 apiece.
Even better, Costco tires come with free lifetime maintenance. For example, if you get a flat, Costco will repair the tire for free.
You need affordable new glasses
Like Target, Walmart, and other big-box stores, Costco partners with local optometrists to offer affordable eye care in-house.
While anyone can make an appointment with a Costco optometrist — non-members included — only members get discounts on Costco's eyeglasses and contact lenses.
Durable new glasses can cost hundreds of dollars a pair. With Costco's great prices, it's possible a $60 membership fee could pay for itself with just one purchase of eyeglasses.
You want cheap gas
One of the best Costco hacks is to purchase gas at the warehouse retailer.
Costco consistently offers cheaper gas than nearby competitors. While your $60 membership won't pay itself off with just one trip to the gas station, over time you'll likely start to see the difference in your budget.
The savings will be especially big if you're a commuter who fills up multiple times each week.
You want sweet travel deals
Do you travel frequently? Costco Travel offers deals on hotels, rental cars, flights, and more to prime destinations.
Costco even features deals on cruises — including shipboard shopping credits — if you buy tickets through Costco Travel.
You want to save on prescriptions
Costco's prescription drugs often cost less than the same medications at other pharmacies.
While you don't need to be a Costco member to benefit from Costco's pharmacy, being able to pick up your medication while shopping for groceries is a definite time-saving perk.
You spend a lot of money on clothes
Costco sells its own clothes under its in-house Kirkland Signature label, but it also acquires clothes at discount prices from major fashion brands.
Additionally, Costco members can return nearly anything for a full refund even if they've lost track of the receipt.
You have young kids
From diapers and formula to quickly outgrown clothes, young kids cost a lot of money. Instead of buying dozens of smaller packages of things such as diapers, simply buy one huge box at Costco. You might pay less per diaper at Costco than you would at other stores.
You love earning cash back
Costco's Executive Membership costs twice what the $60 Gold Star membership does, but it also comes with some stellar perks.
Most notably, Costco Executive members earn 2% back on purchases, including purchases through Costco Travel.
Bottom line
Costco doesn't provide great savings for everyone, but many people can benefit from a membership. If you fall into any of the categories described above, the incredible deals you'll find at Costco can trim your grocery bill significantly.
If you try out a Costco membership and figure out it's not for you, you can simply ask for a full refund. It's a risk-free way to try out Costco.
If you find Costco is a great place to shop, increase your savings by using one of the top credit cards for Costco shoppers.