With the NFL season here, fans are ready to return to the stands to cheer on their favorite teams. But with most games sold out, most diehards will be forced to the secondary market for tickets, meaning inflated prices and high service fees. So is there any way to save on tickets?
Unlike initial-sale tickets, secondary market prices fluctuate over time. Is there a "right" time to buy tickets, and should fans wait or buy early?
To uncover the best time to buy resale NFL tickets, FinanceBuzz analyzed over 1.6 million aftermarket ticket sales from the NFL games. Using data from SeatData.io, we determined when ticket demand is highest, when prices are lowest, and how long fans should hold out to get the best deal.
Key findings
Game day is the best time to buy a ticket to an NFL game. Tickets on game day are 29% cheaper than average, yet only 4% of resale tickets are sold that day.
The worst time to buy NFL tickets is 3+ months in advance. Fans paid 16% more than average when buying resale tickets 3 months or more in advance. In comparison, fans who bought resale tickets the week of the game paid 18% below average.
Fans save an average of $37 per ticket by buying during the week leading up to game day.
28% of all secondary-market NFL tickets were sold the week of the game.
The best time to buy tickets for an NFL game
When it comes to buying secondary-market NFL tickets, patience is a virtue. While it may be hard for some football fanatics to wait, holding off until just before game day can reap big savings.
NFL fans who purchased tickets months before a game pay more on average than those who wait until the last minute. Tickets purchased more than three months before a game cost 16% more than the average resale price for the season. And nearly one-fifth of all resale tickets were sold during this time period.
Conversely, the longer fans waited to buy tickets, the better deal they got. Fans that waited until the week of the game paid 18% less than average for their seats — a savings of nearly $40 per ticket. During the 2021-2022 NFL season, 28% of resale tickets were purchased the same week as the game.
Fans who want the best possible deal on NFL tickets are going to have to be the most patient. On average, the lowest-priced tickets were sold the same day as the game. Only 4% of all resale tickets were sold on game days, but they were a staggering 29% cheaper than average.
If waiting until game day feels too risky, fans can still save over 20% on average by purchasing tickets even one or two days before a game.
NFL fan bases that can save the most by buying the week of the game
This trend — a rapid price drop the week of the game — applied to 31 of the 32 NFL teams last season, the lone exception being the Indianapolis Colts. Fans of any NFL team other than the Colts were able to save even more than average by waiting until the week of the game to buy resale tickets.
Fun fact
40% of all Houston Texans' home-game secondary-market tickets were purchased the week of the game. That's the highest percentage in the NFL.
Compared to the average resale cost for a home ticket across the entire season, Seattle Seahawks fans who waited to buy got the biggest discount of any NFL team. On average, Seattle fans saved 39% by waiting until the week of the game to buy tickets. They're one of four fan bases that saved over 30% on average by being patient last season.
The other fans who saved big by waiting to buy tickets were the New Orleans Saints (35% average savings), Jacksonville Jaguars (33%), and the Buffalo Bills (33%).
Playoffs Update
Earlier this year, we found that NFL ticket resale prices fall dramatically on sites like StubHub in the days leading up to games. Now, with NFL playoffs on the horizon, we re-ran our analysis using data from last year to see if those trends also apply to the postseason.
Highlights
In the Wild Card and Divisional rounds, ticket prices were 22% and 30% less expensive on game day vs. buying one week prior.
Average Super Bowl ticket prices were 44% cheaper on game day compared to two weeks prior (the day the matchup was confirmed).
Bucking the trend: Ticket prices for Conference Championship games actually went up on the day of the game.
The best time to buy an AFC or NFC title game ticket was the day after the matchup became official.
Best time to buy NFL playoff tickets
Similar to regular-season tickets, prices of resale tickets sold in last year's postseason trended downward closer to game day. Because opponents are only known one week in advance for each round of the playoffs (excluding the Super Bowl), we looked at seven-day price movements — from the day final matchups are set, to game day.
On average, the cheapest time to buy a playoff ticket for an NFL game is the day before the game.
By round, those trends mostly continued, with one notable exception. Conference championship games were more inconsistent, and actually trended up on the day of the game. This exception is a good example of why waiting until the last minute can still be a gamble for potential savings.
Wild Card Round ticket prices
Divisional Round ticket prices
Conference Championship ticket prices
The best time to buy Super Bowl tickets
Super Bowl tickets, unlike other playoff games, operate slightly differently. With many seats going to corporate sponsors, an additional week between games, and exorbitant prices, we looked at StubHub sales from last season to see how resale prices fluctuated closer to the game.
As we saw with other playoff tickets, prices went downward as the big game approached. Resale ticket prices were down more than 40% in the two days leading up to the Super Bowl.
Though playoff tickets will by no means be cheap this year, fans should know there are some ways to save on the resale market, and the easiest way might just be by waiting out the clock.
Tips for saving money while supporting your favorite NFL team
Whichever fan base you're part of, there are ways to save money while you support your team this season:
Alternatively, you could start a side hustle to some extra income to cover the costs of being a die-hard NFL fan. Check out our list of ways to make extra money.
Methodology
FinanceBuzz used data from seatdata.io to analyze over 1.6 million NFL tickets sold on secondary markets (such as StubHub) for all regular season games played during the 2021-2022 season. Games played overseas were not included in this analysis.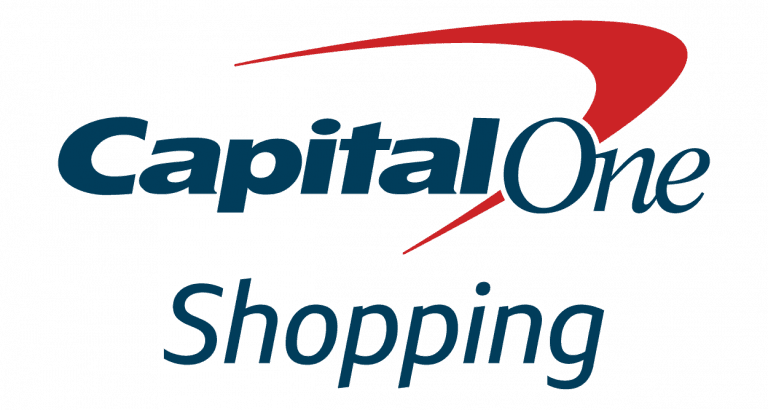 Capital One Shopping Benefits
Capital One Shopping searches thousands of merchants to see if you're getting a great deal
Don't miss out on a better price
Search and apply coupon codes automatically
Custom price drop alerts for products you've viewed or purchased