Costco is a great place to shop and save, but is it right for you?
Some shoppers may not be cut out for a Costco run or to learn all about the best Costco hacks. Perhaps you don't have the space or budget to benefit from shopping at the warehouse retailer. There are also plenty of other reasons to take a second look before getting a Costco membership.

If you're still on the fence, check this list to see if you're one of the people who might find that there are better places to put your money than into a Costco membership.
People in a hurry
It can be exciting to walk into a Costco store and see a warehouse full of items. But with a space that big, it's not easy or efficient to pick up a few quick things on the way home from work.
If you are always in a hurry, it might make more sense to go to your local grocery store, especially for quick trips.
Impulse buyers
Some shoppers love to grab new things off the shelf and try them. Perhaps impulse buying is OK if you're shopping at your local grocery store and have the option of purchasing in small quantities.
However, impulse shopping at Costco may cost you much more because you're buying in bulk.
Pro tip: If you make an impulse purchase at Costco and then decide you don't want the item after all, remember the store's generous return policy doesn't require a receipt. However, check the policy for details, as some items are excluded from those terms.
People who hate crowds
There are good times to shop at Costco and bad times to shop at Costco. The weekends are some of the busiest for the store, with potentially long lines and other people clogging the aisles.
If you can only shop on weekends and don't like crowds, Costco may not be a good option for you.
Shoppers with a compact car
Bulk items from Costco can be large and cumbersome, which may not work well when you're trying to pack everything up after a big Costco run.
That is especially true if you own a small car, unless you can persuade a friend with a big car or truck to shop with you.
Couponers
A good way to save money is to use coupons when you go shopping for groceries and other items. But you may want to avoid shopping at Costco if you rely on coupons for extra savings, as Costco doesn't accept them.
Compare prices to see if buying in bulk at Costco can still save you money on a per-unit basis compared to getting that same product with a coupon at your local grocery store. If you consistently find that other grocery stores have the best price, perhaps Costco is not for you.
Price matchers
Some retailers have price-matching policies that help you get the lowest price. Costco, however, doesn't have a price-matching policy.
The retailer, however, will adjust the price of an item if you buy it at Costco and the item then goes on sale for a lower price at Costco. The policy is limited to price changes within 30 days of your purchase.
Fresh-produce shoppers
Costco is a great place to get fresh produce like fruits and vegetables. But buying produce in bulk can end up costing you money if you don't finish the bulk quantities of fresh produce before they go bad.
So, Costco might not have much value here unless you have family members who love produce.
People without storage
Bulk items from Costco take up plenty of space once you unload them at home. So, before you check out, look at your packed cart to estimate how much space your items might take up once you get them home.
If you do not have the space — both inside your fridge and freezer and in other parts of your home — Costco might not make sense for you.
Shoppers without a Visa credit card
Costco restricts the ways you can pay for items. There are plenty of great credit cards for Costco shoppers, but the retailer only accepts Visa if you want to charge your items.
If you don't have a credit card, Costco takes other payment options, including debit cards, cash, Costco Shop Cards, and traveler's checks. They also take personal checks, but only if you're a member.
Healthy people
Costco has some great deals on things like glasses and hearing aids. You also can get discounts on prescription drugs, which can add up if you take a lot of medications.
But you might not take advantage of those membership benefits if you're relatively healthy.
Parents with hungry kids
It can be difficult to shop with kids on any day of the week. But shopping at Costco when your kids are hungry can be a nightmare. They may want you to buy a huge box of Goldfish crackers or have a meltdown if a sample table is out of a certain food.
So, unless you can find a baby sitter while you shop, Costco might not be for you.
Shoppers who only buy alcohol
You might not need a membership to shop for alcohol at Costco. Some states have laws that prohibit retailers from limiting the sale of alcohol to members only.
Do some research to see if your state has one of these laws. If buying alcohol is the prime reason you shop at Costco, perhaps you can skip the membership.
Bottom line
Costco can be a great place to save on food, household items, travel, and more. But it might not be for everyone.
Think about how you want to use a potential Costco membership before deciding whether a Costco card is the right thing to invest in. Doing your homework is the best way to avoid wasting money on a membership that might not benefit you.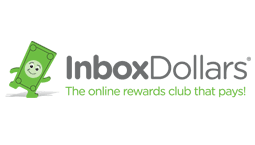 Inbox Dollars Benefits
Get a $5 bonus when you register with your email
You could earn money by taking surveys or making online searches
Over $80 million paid to members so far - how much can you earn?