Inflation has caused grocery prices to explode. The USDA's Economic Research Service found that supermarket prices in September were up 13% from the previous year, and food prices are predicted to keep rising. As a result, more Americans are flocking to discount grocers like Aldi.
In fact, 1 million new customers have shopped at Aldi over the last year. There's been a particular increase in the number of middle- to high-income customers. But cheaper prices aren't the only reason to admire Aldi's unique efforts. Here are 10 more.
Aldi has lots of fresh and local produce
One of the things Aldi says has helped its recent success is an emphasis in fresh produce, which is locally sourced and stocked daily. Those fresh fruits and vegetables make up two-thirds of what customers put in their carts, according to the company.
Aldi is barebones
Shopping at Aldi is a no-frills experience, but that cuts down on costs, which is ultimately to the customers' benefit. You might not even see shelves in some aisles. Instead, items are displayed in the boxes they were shipped in. When an item runs out, a store worker simply brings out a new box.
Aldi is only open when people are shopping
Aldi does not operate 24 hours per day. They open at 8 a.m. local time and close their doors 12 hours later. In line with Aldi's quest for efficiency, stores are only open during prime shopping hours. You can check your store's hours online.
You rent—and wrangle—your cart
Aldi doesn't have employees wrangle carts. Customers are expected to do that work so that the store doesn't have to hire extra staff, which ultimately saves you money when you shop. You put a quarter in the cart to unlock it, then you get the quarter back when you put it in the cart corral.
You bring the bags and you bag the groceries
Aldi wants customers to bring their own reusable shopping bags. If you don't, you can buy one at checkout, but the store doesn't offer free bags. Cashiers at Aldi will quickly scan your items and move them into your cart, but there aren't any clerks to bag the goods, so you'll be on your own for that too. This way, Aldi saves money on plastic and paper bags and on labor, and those savings can be passed on to customers. And, there's less waste headed into the environment.
Aldi uses its own brands
Aldi doesn't carry much in the way of name brands. More than 90% of the items the company sells are Aldi-exclusive. The company says this allows it to provide the same quality goods without the hidden costs of national brands like marketing and advertising. As Aldi goes on to note: "brand name does not define quality."
Aldi backs up its food quality claims
Aldi has a generous return policy called the "Twice As Nice Guarantee." If you aren't happy with an Aldi-branded item, you can get the product replaced as well as a refund. Just be sure to keep your receipt and hand over the packaging and whatever's left unused to a store manager.
No membership needed
There is no membership required to get the best deals on food from Aldi. Everyone pays the same price, no matter what. There isn't a rewards card, either, but they do have weekly specials so you can save even more when you visit. No coupons needed.
Aldi has a fan club
Not many grocery stores can boast about having a fan club more than 1 million strong, but Aldi can. Called Aisle of Shame, the blog tracks deals, offers information, and answers questions you might have about shopping at Aldi. There are also reviews, news, and recipes.
Aldi gives back
Aldi also tries to be involved in the communities where it has stores. Through grants to local community groups, Aldi makes a positive impact on children's wellness and helps to tackle food insecurity. 
Bottom line
Aldi is a disrupter in the grocery industry and it is earning its customers with discount prices — as well as an efficient shopping experience that sets it apart from its competitors. The company also has major expansion plans: Back in February, the supermarket chain said it would open 150 new stores in the U.S. by the end of the year. To date, there are 2,246.
Shopping at Aldi will undoubtedly save you money and perhaps even help you stop living paycheck to paycheck. But there are even more reasons to love it. You don't need a membership to save and there are weekly specials, alongside a generous return policy. It is definitely a no-frills shopping experience, but it is the customer who benefits.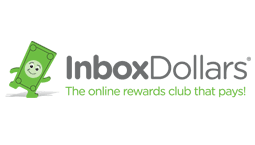 Inbox Dollars Benefits
Get a $5 bonus when you register with your email
You could earn money by taking surveys or making online searches
Over $80 million paid to members so far - how much can you earn?