Many of us struggle to save enough for retirement. An overwhelming 85% of respondents to a recent National Endowment for Financial Education poll said their personal finances were causing them stress.
Of people who felt that way, 31% said fears around having enough saved for retirement were the cause of their stress.
Saving for retirement can be challenging. Following are some reasons why boosting your bank account is so difficult today.
High inflation
Inflation is on the rise. If you're like most Americans, higher prices probably weren't even on your radar until the past few years. But now it seems like inflation is everywhere.
Prices for everything from groceries to cars have soared, making it difficult for many people to find extra money to save for retirement.
Small raises at work
Even if your salary or hourly rate has increased recently, it is possible that the rate of inflation is eclipsing those gains.
Because of that reality, meeting monthly expenses might be more challenging, especially if your raises are small. That means saving for retirement is headed to the back burner for some folks.
Having too many debts
Carrying too much debt can quickly damage your finances. Even though your debt might start as a manageable payment, it can quickly morph into something out of control.
Before you know it, a large part of your income might go toward paying balances. So, if you feel like you're not saving enough for retirement, review your monthly debts.
Then, if your finances allow for it, you might want to pay down your debt as fast as you can.
Costly mortgage or rent payments
A common rule of thumb is that your housing costs should not exceed 30% of your monthly income. This popular advice means that if your take-home pay is $2,000, your housing costs shouldn't exceed $600 monthly.
It's just a rule of thumb, and it may or may not work for you. But if you are struggling to save enough for retirement, it is possible that your housing costs are too high.
Spending a lot on your children
Most parents would do anything for their kids. That includes lavish birthday parties, the best food, and the ideal college experience.
It's wonderful to take care of your kids. But if you're not careful, these expenses can get out of hand and negatively impact your finances.
Save enough for retirement, so you don't become a financial burden to your kids later in life. It's the best gift you can give them, even if they cannot see that today.
Taking care of pets
Pets are expensive. Costs include annual exams, emergency vet visits, prescriptions, food, and toys.
Some of those costs are non-negotiable and simply part of owning a pet. But you can lower other expenses. After all, your pet probably doesn't care about weekly grooming sessions.
Spending too much on vacations
Vacations are one of the best parts of life. They offer a chance to explore a new place, unwind from daily stress, and spend quality time with the people you love.
But if you're struggling to save for retirement, you might need to evaluate your vacation spending. If your trips are expensive, consider cutting back a little.
Buying new cars every few years
Many Americans spend a lot of time in their cars, so it makes sense that they want an enjoyable experience when they are behind the wheel.
But if you upgrade your vehicle every few years, it might negatively impact your finances. The average car payment is now more than $700 each month, according to J.D. Power. Such a cost can significantly crimp your ability to save for retirement.
Saving for college funds
The price of college has risen dramatically over the past few decades. It's wise to save ahead for your kids' college expenses, but only if you can afford to do so.
Remember, before rescuing your kids' finances, you need to put your own financial oxygen mask on first.
High health care costs
There are a lot of expenses associated with health care — premiums, deductibles and copays are just a few.
Even if you have health insurance through your employer, you still might end up paying a lot of out-of-pocket costs related to health care services. If that's the case, it can be challenging to save toward retirement.
Bottom line
There are probably solid reasons why you're not saving enough for retirement. The prices of many goods and services are soaring out of control.
But if you make a few changes, you might be able to rein in your spending to save more. Your future self deserves it. Who knows, you might even save enough to retire early.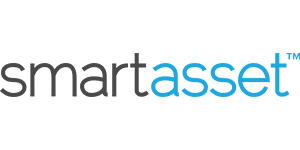 Smart Asset Benefits
Get matched with fiduciary financial advisors
Advisors are vetted and certified fiduciaries
Take the mystery out of retirement planning
Their matching tool is free
Paid Non-Client Promotion