These days, some people are using vending machines as a low-effort side hustle, buying machines and stocking standard items like chips, pretzels, and sodas. 
But the simple snacks and drinks are just the start of the possibilities when it comes to a vending machine business.
Around the world, people are selling some truly wild items — from champagne to cake to live crabs (yes, really) — in vending machines. Here are 16 of the most peculiar machines you can find (and where).
Earn money online by taking surveys
$55,000 might sound crazy … but with a company called Survey Junkie, it's possible to get your share of it every day by taking their simple surveys.
While it might sound strange, these "market research" surveys are a known way to make extra cash online. Of course, they won't make you rich … but if you have some extra free time, the money you earn could be enough to cover gas, groceries, coffee, and more!
Follow these simple steps to get your share of $55,000:
Take surveys.
Repeat daily and get paid!
Sign up here and share your opinion on these companies with simple surveys. Survey Junkie has paid out over $76 million to date.
P.S.: You can cash out with as little as $5 through PayPal or bank transfer, or transfer to gift cards from a number of stores.
SPONSORED
Live crabs
Yes, there really are vending machines in China that sell live crabs.
Crabs are probably not your first choice when you think of a quick, on-the-go snack, but if you happen to be in Hangzhou, China, and want to pick up a few crabs for dinner, the city has a vending machine that sells them for just a few bucks (the crabs are subdued, so you won't have to deal with any claw attacks).
Cake/cupcakes
If you're looking for a slightly sweeter vending machine snack, ATM-style machines selling cakes and cupcakes have been popping up across the U.S.
Sprinkles has cupcake ATMs in several major cities around the country and Carlo's Bakery (the shop featured in the TLC hit show Cake Boss) now has several cake ATMs in New Jersey, Las Vegas, and Canada.
Pizza
Can you trust pizza from a vending machine? Judging by the success of a pizza vending machine company known as PizzaForno, plenty of people do.
Inspired by pizza vending machines he visited in Europe, the creator behind PizzaForno first began opening his automatic pie machines in Canada — and they were such a hit that they've since expanded across the country and into the U.S.
Stop overpaying when you shop online
Shopping online has its perks. It's super convenient, but it can be time consuming to find the best deals. Instead of hunting for coupon codes (that don't always work!) and opening tons of browser tabs comparing prices, you can try Capital One Shopping.
Capital One Shopping makes saving money effortless. Just add the browser extension and when you check out, it'll scour the internet for coupon codes to help you save cash. And before you check out at 25+ major retailers, Capital One Shopping will notify you with a friendly pop-up if the item you're buying is available cheaper somewhere else.
Capital One Shopping is free to use and won't show you ads. Add it today and stop overpaying!1
The morning after pill
These days, vending machines aren't just about convenient snacks, but convenience in general.
College campuses are now offering machines that sell Plan B, also known as the morning after pill. According to the Associated Press, these machines are now at 39 universities across the U.S. — and many more are considering them.
Burritos
If you're hit with a strong burrito craving (as many of us frequently are) and happen to be in Los Angeles, you can get a quick and cheap one at a Burritobox vending machine.
Since it's coming from a vending machine, the burritos aren't customizable, but you can add sauces or guacamole — and the machine will crank out your burrito in just about a minute.
Salad in a jar
Another vending option that offers actual meals, Farmer's Fridge has machines that offer quick, convenient salads in a jar in places like office buildings, airports, and more across the U.S.
The salads can be eaten right from the jar (or poured out into your own plate or bowl if you happen to be heading home) and come with dressing.
Champagne
Moët & Chandon has champagne vending machines at several hotels across the U.S. — including in New York City, New Orleans, Las Vegas, and others.
The mini bottles of bubbly offer a great alternative to ordering room service champagne and hotel guests can pop down to the lobby at any time to grab one.
Beer
Beer (and sake) vending machines were quite popular in Japan in the past, though they are reportedly becoming less prevalent now (or requiring ID checks) due to concerns about underage drinking.
Still, you can find boozy vending machines around popular parts of Tokyo and beyond.
Hair extensions
At places like malls and shopping centers across the U.S., you can now purchase hair extensions right from a vending machine. 
Hair extensions are one of many beauty items that have now made their way into the vending machine game (some sell eyelashes as well).
Resolve $10,000 or more of your debt
Credit card debt is suffocating. It constantly weighs on your mind and controls every choice you make. You can end up emotionally and even physically drained from it. And even though you make regular payments, it feels like you can never make any progress because of the interest.
National Debt Relief could help you resolve your credit card debt with an affordable plan that works for you. Just tell them your situation, then find out your debt relief options.
How to get National Debt Relief to help you resolve your debt: Sign up for a free debt assessment here. (Do not skip this step!) By signing up for a free assessment, National Debt Relief can assist you in settling your debt, but only if you schedule the assessment.
Caviar
If you happen to have a caviar craving while out and about in Los Angeles, several malls are now selling caviar from a vending machine.
It may make the whole experience feel a bit less luxurious, but the prices won't — you can drop as much as $500 on some primo caviar at one of these machines. They also sell several other delicacies — like escargot and truffles.
Eggs
Egg vending machines are available in several parts of the world — including Japan, Germany, and Ireland.
These egg delivery devices have to be a bit more precise than your typical vending machine, which may just drop a bag of chips for customers to remove from the bottom drawer.
In Japan, for example, the egg cartons sit in different compartments, which customers can unlock after they pay.
Baguettes
For baguettes on the go, you can find several baguette vending machines throughout France.
They are not super popular but have been popping up more and more outside bakeries or in other high-traffic areas for those who crave some delicious French bread after their favorite boulangerie has closed for the day.
Pecan pie
When you think of a quick vending machine snack, you probably don't think of an entire, homemade pecan pie, but if you're in Cedar Creek, Texas — best believe you can get one.
The vending machine is situated near Berdoll Pecan Farm so that their ever-popular pies can be purchased 24/7.
Bananas
Don't have time to get to a grocery store during your visit to Tokyo? 
No problem, you can pick up a bushel of bananas from a Dole vending machine in Shibuya Station, a major transportation hub (and popular tourist destination) in the city.
They're stored at an optimal temperature, too, so you don't have to worry about any rotten fruit either.
Books
A few years back, book vending machines started popping up in high-traffic areas in Singapore (a great convenience for commuters looking for something to distract them on their rides home).
In the U.S., book vending machines can also be found at some schools and libraries (and a company called Inchy sells book vending machines aimed at schools).
Umbrellas
Tokyo is well-known for the eclectic mix of items you can find in vending machines throughout the city — and umbrella vending machines are one of the more unique (albeit rare) options.
If you get caught in the rain in Japan's capital city, these machines are dedicated solely to selling different-sized umbrellas. 
They are not super common, but there is one at JR Suidōbashi Station and some other high-traffic areas. It's not a bad way to make extra money.
Bottom line
The beauty of vending machines is multi-faceted for both customers and those who own them.
There's something to be said about being able to pay a few bucks and pick up what you need at any time of day. 
For side hustlers, especially those who stock their machines with unique yet in-demand items, these machines can be a serious money-maker that helps you build wealth.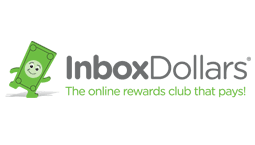 Inbox Dollars Benefits
Get a $5 bonus when you register with your email
You could earn money by taking surveys or making online searches
Over $80 million paid to members so far - how much can you earn?