Job security can be reassuring when you feel like you have a safe position that isn't going anywhere.
But what happens when you start to worry about losing your job? It could be due to issues beyond your control or problems you must fix to securely hold on to your position.
So if you're trying to lower your financial stress about losing your job, here are a few things you should stop doing at work to get on more solid ground.
Negative attitude
A negative attitude could be a red flag to your co-workers that you may not be the right fit for the office or the company. You can eliminate more money stress or fear of losing work if you have a can-do attitude instead.
Try to come to work with a positive attitude and constructive ideas for getting projects accomplished. A little can-do spirit can go a long way rather than making others think you don't want to be there.
Neglecting professional development
An important part of your position may be to stay up-to-date with how the business operates as well as changes in your profession.
Make sure to take advantage of professional development when possible. Attend conferences to learn about new changes in your profession, or consider getting certifications that could help you, such as learning about specific software your company uses.
If you're not sure where to start, take the initiative to talk to your supervisors to get their ideas. It will show them that you want to improve and are interested in your work.
Disregard workplace relationships
It's okay if you're one of those employees who doesn't want to see your co-workers on the weekends or go to happy hours with them after a long day in the office.
But you should also put some effort into developing relationships with others in your workplace. That could include going out to lunch together or just chatting with them at the office.
A little effort can go a long way when building relationships with others and showing interest in your team.
Showing up late
You may not think it's a big deal if you're 10 minutes late and can sneak over to your desk thinking no one noticed.
But you may be surprised to know that your co-workers and supervisors do notice. That can be an issue if you're already worried about other factors that could push you to lose your position.
Pro tip: If you're constantly late then you might not have enough discipline or be up to par with other aspects of your financial life. Consider comparing your financial fitness and seeing how you stack up so you know what changes need to be made.
Starting fights in the office
If you're frustrated with your position, try not to take it out on others in the office or pick fights with co-workers.
Disagreements and fights could signal to higher-ups that it may be time to toss you out.
Instead, do your best to keep your emotions under control and work within the boundaries set to get your work done. Then find ways to destress outside of your office hours if you need to blow off steam.
Poor performance
One of the best signs that it's time for a company to cut you loose is when your performance drops off. Your lack of effort could show that you're not interested in the job.
There are times when you may get frustrated both professionally and personally. Find ways to push through, and don't let it take over your work and sink your career.
Dealing with personal issues at work
Personal issues come up, and balancing your work life with your personal life can be challenging.
But spending too much of your work time focused on your personal issues could cause trouble for you. Co-workers may notice a drop in productivity or willingness to help with work projects.
Try to keep your two lives separate. Leave your work stuff at the office if possible, and keep your personal issues personal.
Too many mistakes
Perhaps you're distracted worrying about your job or aren't as focused on tasks as you used to be. These issues could cause you to make more mistakes, which can pile up and cause problems at the office.
Try and find different ways to stay on task instead, like music to help you focus or a checklist to keep you going.
Trying to be invisible
It can be easy to fall into the trap of sitting in your cubicle and not interacting with anyone else in the office. Maybe you don't want to deal with your co-workers or attend meetings and brainstorming sessions.
Instead, try to make yourself visible so your co-workers and supervisors notice the effort you're putting in. That can give you a boost and help you stop worrying about losing your job.
Bottom line
If you're struggling financially, it may be time to put effort into your work life to secure your job better.
You may also want to reflect on your current position and consider switching positions or even companies to give you a better outlook on your job and career.
A change might be drastic but could also help you get ahead financially and secure a better future.

Join AARP and Double Your Number of Interviews Within 60 Days
Learn More
Earn Great Pay Working From Home
Free 3-class intro teaches you how to launch a bookkeeping business
Access the training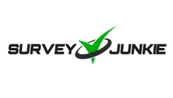 Earn Cash Taking Surveys
Join a community of 20M+ lifetime members who have been paid $76 million to date.
Sign up today