I love Costco's Kirkland brand. Kirkland sheet cakes, fresh-cut florals, jugs of maple syrup, and ready-made dinners are staples in our household.
But with some Costco-brand goods, it's a hard pass if I want to save on everyday essentials. You're better off going to Target or your local grocery store or shelling out a few extra cents to get the name-brand version.
Here are 14 Kirkland-brand items you should avoid buying at Costco.
Get a protection plan on all your appliances
Did you know if your air conditioner stops working, your homeowner's insurance won't cover it? Same with plumbing, electrical issues, appliances, and more.
Whether or not you're a new homeowner, a home warranty from Choice Home Warranty could pick up the slack where insurance falls short and protect you against surprise expenses. If a covered system in your home breaks, you can call their hotline 24/7 to get it repaired.
For a limited time, you can get your first month free with a Single Payment home warranty plan.
SPONSORED
Diapers
Costco's store-brand diapers may be another product to nix on your next run. The few dozen moms I've talked to about Kirkland diapers had mixed reviews.
Some love the convenience and quality, but many moms have stated that the Kirkland diapers caused their babies' skin to break out into rashes.
And if you're looking for the cheapest per-unit price, Costco's prices are not the lowest. Across its range of sizes, Costco's average price per diaper is $0.24. 
This is cheaper than Huggies, Pampers, or Amazon's owned label, but Kroger, Walmart, and Target all offer cheaper store-label diapers with per-unit savings of at least 25%.
Protein bars
Kirkland's protein bars are a hit or miss when it comes to reviews for taste and texture. We have a ginormous half-eaten box of Kirkland protein bars in our house that has been slowly whittled down over the past two years. 
Compared to other protein bars, they're quite dense, overly chewy, and have an odd aftertaste that lingers. Cliff and Kind bars offer much better flavor and in the same everlast quantities.
Nut bars
Skip the Kirkland nut bars. Reviewers claim they taste OK but leave you with horrible gas and gastrointestinal distress. As one eater warns, "I had to learn a yoga pose that helps you pass gas."
I've tried these bars myself and found them quite ho-hum. They don't taste bad. But eating them just isn't a pleasurable or memorable experience.
Granola bars with nuts, like Nature Valley, may be a tastier, yoga-free option.
---
SPONSORED
Stop overpaying when you shop online
Shopping online has its perks. It's super convenient, but it can be time consuming to find the best deals. Instead of hunting for coupon codes (that don't always work!) and opening tons of browser tabs comparing prices, you can try Capital One Shopping.
Capital One Shopping makes saving money effortless. Just add the browser extension and when you check out, it'll scour the internet for coupon codes to help you save cash. And before you check out at 25+ major retailers, Capital One Shopping will notify you with a friendly pop-up if the item you're buying is available cheaper somewhere else.
Capital One Shopping is free to use and won't show you ads. Add it today and stop overpaying! 1
Laundry detergent
If you've ever wanted to try a laundry detergent that's "mystifyingly bad," then you'll want to buy a jug of Kirkland Signature Laundry Detergent and experience the aura for yourself.
While most shoppers have mixed feelings about Kirkland goods, pitchforks are unanimously out for Costco's store-brand laundry suds.
Endless reviews warn shoppers to steer clear, reporting frequent skin rashes, machine damage (extra rinses needed to clear the suds), and the detergent just not getting clothes clean.
Bath tissue
Toilet paper should be an easy penny-pinching win, but nope. In a consumer price comparison of store-brand toilet tissue, there was no per-unit price difference between Kirkland and other competing store brands at Sam's Club, Target, or Aldi.
For quality, reviews among Costco customers are mixed. Some find the bath tissue to be too thin and linty. Others are huge fans who appreciate the bulk savings, comfort, and durability.
Olive oil and cooking oil
Cooking oil spoils, so lugging home a gas-can-size jug of olive oil may not be a good idea. Bottled, it can last up to 24 months, but once you've opened a container, you should use it within 30 to 60 days.
Even if it doesn't go completely rancid, there's no point in buying stale olive oil at per-unit discount pricing.
If you're not cooking for a large family or churning through lots of oil, you're better off getting a smaller size and saving your bulk buys for shelf-stable goods.
Batteries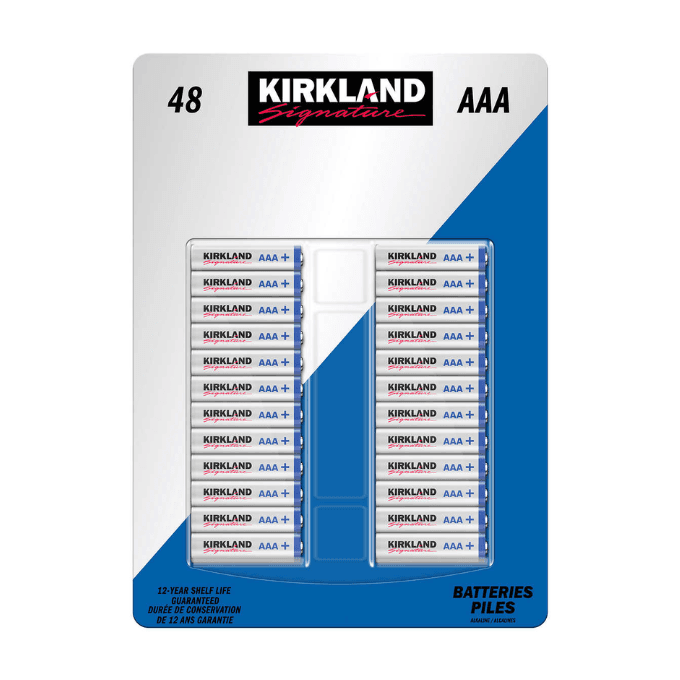 It turns out those AAA battery packs are not a commodity. Many shoppers recommend you steer clear of Kirkland Signature batteries, complaining of issues with battery leakage and longevity.
Dishwasher soap
You'd be wrong if you thought dysfunctional dishwasher soap did not exist. Numerous Costco customers claim that Kirkland Signature Dishwasher Pacs do not dissolve or release in the dishwasher load. Or when they do, they may leave a "horrible residue" behind. 
Name-brand rivals, like Cascade Free and Clear or Platinum Plus, also sold at Costco, will do the job.
There is a silver-streaked lining to trying the Kirkland brand, though. According to one customer, you can return your Kirkland dishwasher pacs for a full refund.
Bread and pastries
Unless you're entertaining an army of carb lovers or plan on finishing a platter of cheese danishes in one sitting, skip the Costco bread and pastries.
These items can quickly go stale, and you have to purchase them in bulk. For many of these goods, you have to buy at least two packages. And even then, you're not necessarily getting the best deal. You can find cheaper per-unit prices at other supermarkets.
---
SPONSORED
Earn 2% cash rewards at grocery stores and Costco
The Wells Fargo Active Cash ® Card (Rates and fees) is a powerful rewards card that allows you to earn unlimited 2% cash rewards on purchases — including on groceries, even at warehouse stores like Costco.

New cardholders can also earn a one-time cash rewards bonus — $200 cash rewards bonus after spending $500 in purchases in the first 3 months!
If you're looking for a powerful rewards card that offers an extended intro APR period, look no further, the Wells Fargo Active Cash ® Card checks that box too!
This card also offers an intro APR of 0% for 15 months from account opening on purchases and qualifying balance transfers (then 20.24%, 25.24%, or 29.99% Variable). Which is great for someone who wants a break from high interest rates, while still earning rewards.
The best part? There's no annual fee .
Click here to apply for the Wells Fargo Active Cash ® Card now.
Canned produce
As a child of the '90s, I have an admitted bias against fruits and vegetables that come in cans of briny water and sugary syrup. 
Fresh tastes better, and Costco has hoards of non-canned produce you can buy cheaply — and it doesn't have the added sodium or preservatives.
And if you want canned, check your local supermarket to find better prices for purchasing only one or two at a time.
Frozen pizza
Costco's $1.99 pepperoni pizza slices are utterly sublime and deserve a Michelin star. My family will venture to Costco merely to sup at the food court.
That's why I recently purchased several Kirkland-brand frozen pizzas for us to eat at home. Same brand, same pizza, I reasoned. It's a few bucks cheaper per pie and easier to pop in the oven and feed little ones at home.
The pizza is not the same. Repeating input, the Kirkland frozen pepperoni pizza is not the same thing as the Costco food court pepperoni pizza. It tastes like sugar tomato sauce on a cardboard crust two sizes too thin.
Rotisserie chicken
Costco's juicy rotisserie chicken has customers flocking in (with other customers waiting to peck out your eyes should you cut them in line).
The five-buck cluck price tag looks too good to be true because it is. Costco willingly loses money on these beloved birds to bring in traffic, but to minimize cost losses, these animals are raised in horrifically inhumane conditions.
Animal welfare groups and Costco shareholders have filed lawsuits alleging illegal neglect, cruelty, and abandonment.
Seasonings
As with cooking oil, a ginormous jar of Kirkland spices and seasonings may not be a good value-add for your pantry. Spices can go stale over time, losing much of their flavor — especially ground spices.
Whole spices can keep their flavor for up to five years, but ground spices can start to lose potency after six months.
If you won't use all of it relatively soon, go with a smaller size. You'll pay more per gram but dish out less money and better-tasting food in the long run.
Caseloads of anything new and shiny
Costco is a feast for the eyes, full of must-have frivolities on display. But stay strong. Don't buy anything new to you unless you know you and your family truly like it.
If you've never tried cold brew coffee before but always wanted to, it is not a good idea to dive in and buy a 30-pack at Costco. Buy a single can or a four-pack at your local grocery store first.
You can make your membership worth it in other ways, like getting rewarded for your purchases.
Bottom line
Costco offers an adventurous shopping experience, with the satisfaction of scoring a super-cheap per-unit price when you buy in bulk. 
But you can avoid throwing away money by not buying quantities so large that ingredients go bad and avoiding products that don't measure up to competitors.
Go to Costco with a list of what you need and not the mindset to grab whatever looks good. Doing the latter is how you lose your hallway closet to plastic, see-through tubs of frosted animal crackers and cheese puffs.
Lucrative, Flat-Rate Cash Rewards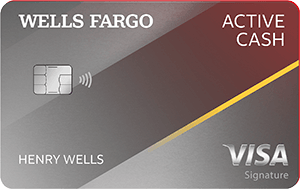 5.0
FinanceBuzz writers and editors score cards based on a number of objective features as well as our expert editorial assessment. Our partners do not influence how we rate products.
Current Offer
$200 cash rewards bonus after spending $500 in purchases in the first 3 months
Rewards Rate
Earn 2% cash rewards on purchases