Costco has a ton of products that any bargain shopper can enjoy that can help you keep more money in your bank account. But did you know that many products are less than $10?
Their aisles of pantry goods give you bulk-sized items at unbeatable prices that can help you stay well within your budget. Here are our 20 favorite items you can get for less than $10.
Editor's note: Prices are subject to change and may vary by location.
Get a protection plan on all your appliances
Did you know if your air conditioner stops working, your homeowner's insurance won't cover it? Same with plumbing, electrical issues, appliances, and more.
Whether or not you're a new homeowner, a home warranty from Choice Home Warranty could pick up the slack where insurance falls short and protect you against surprise expenses. If a covered system in your home breaks, you can call their hotline 24/7 to get it repaired.
For a limited time, you can get your first month free with a Single Payment home warranty plan.
SPONSORED
Pepperidge Farm Farmhouse Homestyle Oat Bread, 2-Pack
Price: $5.69
This homestyle oat bread comes in a handy two-pack, perfect for any pantry. Saving on bread is a smart Costco hack for families that go through it pretty regularly.
Make all your favorite sandwiches for lunch or toast for breakfast with this affordable option. And the package says it tastes like it's fresh from the oven, so why not try it for yourself?
Tostitos Scoops Party Size
Price: $4.49
Having a party doesn't have to break the bank.

This party-size bag of scoopable chips means you can throw a bash while staying under your budget. You may even want to grab a few bags so you don't run out.
Hostess Baby Bundts Variety Pack
Price: $9.99
This variety pack of Hostess bundt cakes is a fun pantry snack for any family.
Pack these in your kids' lunchboxes (or your office lunch) for a sweet treat. This box has two delicious flavors: lemon drizzle and strawberry cheesecake.
---
SPONSORED
Stop overpaying when you shop online
Shopping online has its perks. It's super convenient, but it can be time consuming to find the best deals. Instead of hunting for coupon codes (that don't always work!) and opening tons of browser tabs comparing prices, you can try Capital One Shopping.
Capital One Shopping makes saving money effortless. Just add the browser extension and when you check out, it'll scour the internet for coupon codes to help you save cash. And before you check out at 25+ major retailers, Capital One Shopping will notify you with a friendly pop-up if the item you're buying is available cheaper somewhere else.
Capital One Shopping is free to use and won't show you ads. Add it today and stop overpaying! 1
Dixie Crystals Pure Cane Sugar
Price: $7.99
Don't get caught without sugar, especially with the fall season here and the holidays upon us!

This 10-pound bag is enough for anyone who loves to cook or bake. And it costs less than a dollar per pound for a serious steal.
Polenghi Italian Volcano 100% Organic Lemon Juice
Price: $9.99
This twin-pack of organic lemon juice is a convenient ingredient to add to your pantry.
This value gives you two one-liter bottles for use in many recipes (or even homemade cleaning products). And it comes from Italy for a sweet, citrus flavor.
Kirkland Signature Semi-Sweet Chocolate Chips
Price: $9.99
Add this must-have pantry product to your shopping list!

These semi-sweet chocolate chips are many Costco members' favorites. You can sprinkle them in your cookie dough, oatmeal, cakes, and other baked goods.
Gia Russa Organic Kalamata Pitted Olives
Price: $6.59
Looking for a tasty snack that hails from Greece?

These pitted Kalamata olives give you an authentic flavor for half the price. Try these in salads, pizzas, or any other recipe that could use some additional flavor.
Heinz All Natural Distilled White Vinegar
Price: $4.69
Keep your pantry stocked with this versatile ingredient.
Heinz's all-natural distilled white vinegar can be used for both culinary and cleaning purposes. Plus, you can buy two bottles while still staying under $10.
Kirkland Signature Organic Salsa, 2-Pack
Price: $9.59
Bring the fiesta with this spicy salsa!

You get two medium salsas in this deal, perfect for parties, get-togethers, and other gatherings. Just buy the Tostitos Scoops to go with it for a low-cost appetizer.
---
SPONSORED
Earn 2% cash rewards at grocery stores and Costco
The Wells Fargo Active Cash ® Card (Rates and fees) is a powerful rewards card that allows you to earn unlimited 2% cash rewards on purchases — including on groceries, even at warehouse stores like Costco.

New cardholders can also earn a one-time cash rewards bonus — $200 cash rewards bonus after spending $500 in purchases in the first 3 months!
If you're looking for a powerful rewards card that offers an extended intro APR period, look no further, the Wells Fargo Active Cash ® Card checks that box too!
This card also offers an intro APR of 0% for 15 months from account opening on purchases and qualifying balance transfers (then 20.24%, 25.24%, or 29.99% Variable). Which is great for someone who wants a break from high interest rates, while still earning rewards.
The best part? There's no annual fee .
Click here to apply for the Wells Fargo Active Cash ® Card now.
Swanson Chicken Broth, 12-Pack
Price: $8.59
Stock up on all your chicken broth for the season.
This 12-pack is perfect for homemade soups and other recipes that need that boost of chicken flavor. Plus, it's 100% natural and made with a third less sodium than typical broths.
Kirkland Signature Organic Tomato Paste
Price: $8.49
Try your hand at a homemade pasta sauce with this deal!
This value pack gives you 12 cans of vine-ripened Roma tomatoes for a burst of fresh flavor to any dish. And this certified organic ingredient has many uses, making this a worthy buy.
Barilla Thin Spaghetti, 4-Pack
Price: $9.99
Make pasta any night with this under $10 purchase.
You get eight pounds of pasta in this value box for a serious steal. That means you can buy your other Italian favorites at Costco while staying within budget for an easy, delicious dinner.
Nabisco Ritz Crackers
Price: $9.99
Enjoy the original taste of Ritz crackers in this bulk buy.
You can make your own charcuterie board or appetizer tray using this deal. Or try these for Ritz cracker toffee for a salty and sweet dessert.
Sensible Portions Garlic and Chive Baked Pita Crackers
Price: $4.99
This pantry product comes at an unbelievable price!
These savory garlic and chive pita crackers are baked for a healthier snack. Pack these in your lunch for a delectable treat at a low cost.
Lotus Biscoff Cookies
Price: $8.99
Snag your favorite Biscoff cookies on your Costco trip.
You get four stacks in this package of crunchy Belgian cookies. Dip them in coffee, hot chocolate, or tea for an authentic European treat.
Kirkland Signature Creamy Almond Butter
Price: $6.79
Almond lovers, this one's for you!
This creamy, Kirkland brand almond butter can be a great substitute for peanut butter. You get that nutty taste in a nearly two-pound container that will last your household a while.
Spritzal Cookie Company Birthday Cake Shortbread
Price: $5.99
Make any day your birthday with these cookies!

These shortbread cookies have a birthday cake flavor and flair with rainbow sprinkles. Plus, you may be buying a few of these affordable bags for your pantry.
General Mills Trix and Cocoa Puffs Cereal Minis
Price: $5.99
Enjoy mini bites of your favorite cereals.
This twin pack of Trix and Cocoa Puffs has miniature-sized cereal that's still big in flavor. Make breakfast more fun and delicious with this value box.
Bonne Maman Pineapple Passion Fruit Preserves
Price: $9.99
Here's one under-rated product you can snag for under 10 dollars.
These fruit preserves have a tropical twist to transform any bit of toast, bagels, or bread. Try this with the creamy almond butter we mentioned before for a new spin on a classic PB&J.;
Kirkland Signature Diet Green Tea
Price: $9.99
Savor your favorite drink for one deal you won't find anywhere else.
This 35-pack of diet green tea offers big savings and flavor. Plus, it has no sugar or calories and a hint of lemon.
Bottom line
With so many amazing deals, you don't have to spend hundreds on your Costco trip. Look around during your next shopping excursion to see what hidden gems you can find. 
Every product you find could be a chance for you to stop wasting money and overspending on alternative items.
Lucrative, Flat-Rate Cash Rewards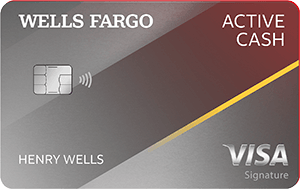 5.0
FinanceBuzz writers and editors score cards based on a number of objective features as well as our expert editorial assessment. Our partners do not influence how we rate products.
Current Offer
$200 cash rewards bonus after spending $500 in purchases in the first 3 months
Rewards Rate
Earn 2% cash rewards on purchases