Trader Joe's is known as a great place to save on groceries, particularly when you shop for interesting, can't-find-it-anywhere-else goodies.
If you want to pick up a sweet treat for after dinner this weekend or are in charge of snacks for the company picnic, head to Trader Joe's. You're sure to find some interesting, affordable options.
Following are 14 of the best desserts at Trader Joe's. They might break your diet, but they'll leave your wallet intact.
Chocolate Lava Cakes
It won't cost much to enjoy the deep chocolate flavor oozing out the center of Trader Joe's Chocolate Lava Cakes.
Warmed up just slightly, they're an ideal ending to a nice romantic dinner at home. They're frozen, which means they'll be will be waiting for you to enjoy whenever the mood strikes.
Lemon Bars
Tart and bursting with lemon flavor, Lemon Bars are the perfect bite.
A 10.6-ounce box at Trader Joe's comes with 12 perfectly portioned, bite-size pieces. That's just enough to sink your teeth into the smooth lemon and base shortbread layer.
The crust is simple and buttery, which makes it the ideal complement to the lemon. If you need to bring something to share at the office, this is an easy option.
Sublime Ice Cream Sandwiches
Looking for a fun treat on a hot day? Sublime Ice Cream Sandwiches are an excellent choice for those who want to remember growing up and racing to the ice cream truck on a summer afternoon.
Dozens of chocolate chips tip the scales in the ice cream-to-chocolate ratio. The chocolate chip cookies are chewy, too.
Gone Bananas!
Gone Bananas! is the type of dessert you won't feel bad about eating. It is made of a whole kluai hom banana from Thailand that's been covered in Belgian dark chocolate.
They have a nice bite to them, but the sweetness of the banana helps to cut into that deep chocolate flavor. For an on-the-go treat, pop a few of these into your favorite frozen smoothie recipe.
Chocolate Chip Hold the Cone
If you want a quick treat to pick you up on a hot summer day, check out Chocolate Chip Hold the Cone ice cream cones.
Each package comes with eight mini cones that have chocolate chip ice cream inside. The cones are dunked in rich chocolate to add just enough sweetness.
They are tiny and take just a few bites to polish them off, but you'll love them. The smaller size and low price will help you feel less guilty about indulging in this Trader Joe's dessert.
4 Cheese Pastry Rolls
Perhaps you need a sweet breakfast item to bring to the office to share. The 4 Cheese Pastry Rolls are a simple, seemingly fancy choice that will not break the bank.
They are kept frozen and take just a few minutes to bake up. The crust is flaky and tender, and the inside has a sweet cream cheese filling. You don't even have to preheat the oven to make these in the morning.
Sea Salt Brownie Bites
If you need to make up a dessert tray or two for a gathering or even for your child's wedding reception, include Trader Joe's Sea Salt Brownie Bites.
These excellent mini brownies with a rich chocolate flavor come in a six-ounce container. Place each one in a mini cupcake paper and they'll look like they came from the bakery.
Brownie Crisp Coffee Ice Cream Sandwiches
These treats offer a dense coffee ice cream center and chewy, chocolatey broken exterior. They look like the grown-up version of the Sublime Ice Cream Sandwiches.
The coffee ice cream isn't too overpowering but has a nice, smooth texture to it, and that slight bitterness is offset by the intense chocolate brownie.
New York Deli Style Cheesecake
No list of Trader Joe's desserts would be complete without a cheesecake. The best option is the New York Deli Style Cheesecake.
It's far more affordable than any version you would find at most local bakeries but tastes like it was baked today. 
You can make it more your own by adding some fresh fruit to the top. This does a great job of serving as a satisfying dessert.
Chocolatey Coated Chocolate Chip Cookie Dunkers
Chocolatey Coated Chocolate Chip Cookie Dunkers are a fantastic option for kids or adults who want to step back in time to a childhood bedtime snack.
The cookies are crunchy and have a fun oblong shape, perfect for dunking. The chocolate on the outside melts just a bit when you dip it into hot coffee, making it temptingly smooth.
Cocoa Truffles
Do you want something special and fancy to enjoy or to give as a gift? Trader Joe's Cocoa Truffles are the perfect option.
They once were a holiday treat but are now available throughout the year. They're affordable but taste like they came from the local candy shop.
A Dozen Macarons variés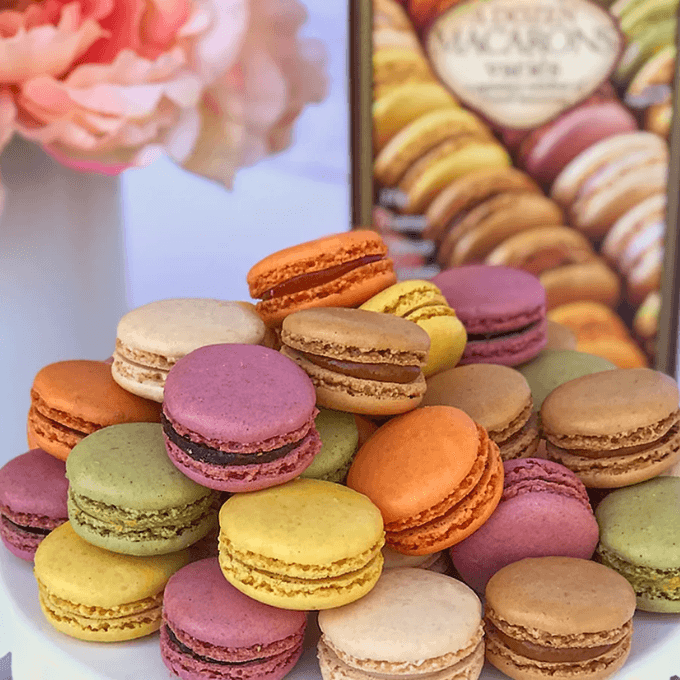 Macarons are the "it" cookie for any shower or special event, so try Trader Joe's Dozen Macarons variés.
They have the perfect almond-and-egg-white meringue with numerous flavor options, including lemon, salted caramel, and fig.
Vegan Cookies & Cream Vanilla Bean Bon Bons
There's something special about the Vegan Cookies & Cream Vanilla Bean Bon Bons, especially since this non-dairy dessert has an incredibly decadent chocolate coating.
They're made with frozen coconut milk and vanilla bean, creating a rich bite of luxury. It's hard to eat just one.
Thai Tea Mini Mochi
Another trendy favorite, Thai Tea Mini Mochi are a fun choice with the perfect balance of flavor.
Choose from options such as Pumpkin Pie and Green Tea to satisfy your craving for something sweet. They feel like a higher-quality, more decadent ice cream but don't have any cream in them at all.
Bottom line
These are just some of the best Trader Joe's desserts. There are dozens of other options to choose from in most locations.
So grab a great credit card that helps you earn cash back, head to Trader Joe's, and find something tempting in the bakery section.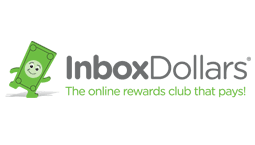 Inbox Dollars Benefits
Get a $5 bonus when you register with your email
You could earn money by taking surveys or making online searches
Over $80 million paid to members so far - how much can you earn?