Age discrimination is illegal in the workplace. But if you're an older worker, there are subtle ways that an employer might treat you differently simply because of your age.
If you recognize anything on this list, it might be time to talk to your boss — or to begin looking for a job that can help you get ahead financially while receiving the respect you deserve.
Get paid up to $225 a month while watching viral videos
It sounds crazy. And maybe you're not even sure if it's worth your time. But come on … you're at least a little curious. Getting paid while watching viral videos is a real way to earn cash, and you can do it with a company called InboxDollars. 
No … it's not going to get you rich. Yes ... it's probably one of the lowest-effort side hustles. But it's totally worth it if you're just sitting on the couch scrolling anyway. Instead of just watching viral videos on YouTube, you could be getting paid actual cash while watching those videos and taking surveys instead. Every little bit of extra money counts.
It's simple. You sign up here and confirm your email. Then you watch videos and take surveys. Then you earn cash (yes, actual cash … not "points"). Whenever you're just chilling on the couch, log in and see how you can earn up to an extra $225 every month. 
BONUS: Free $5 when you sign up, confirm your email and phone.
Sign up and start getting paid today
SPONSORED
You hear age-related comments
You can try to be friendly to co-workers or others in your office, but it can be difficult when they take digs at your age.
It's OK to speak up for yourself and mention that these comments make you uncomfortable. If the issue persists, take your concerns to someone like your boss or the human resources department, where it can be addressed quickly.
Layoffs include a large number of older workers
Many companies initiate layoffs at some point to downsize the workforce. 
It's not illegal to include older workers in a group of employees being laid off, but it can be discriminatory if a large proportion of the layoffs are for older workers who are replaced by younger workers.
Be wary if you see this type of layoff occur in your office, as it could be a sign you might be targeted next.
You get turned down for a promotion
If you're in line for a promotion, seeing it go to someone else can be disappointing. In many cases, that is just how things go. Even if the other worker is younger, it's possible they got the promotion simply because they're a better fit.
But if you notice a pattern of older workers losing out to younger workers at promotion time, it could be a sign of ageism.
Resolve $10,000 or more of your debt
Credit card debt is suffocating. It constantly weighs on your mind and controls every choice you make. You can end up emotionally and even physically drained from it. And even though you make regular payments, it feels like you can never make any progress because of the interest.
National Debt Relief could help you resolve your credit card debt with an affordable plan that works for you. Just tell them your situation, then find out your debt relief options.
How to get National Debt Relief to help you resolve your debt: Sign up for a free debt assessment here. (Do not skip this step!) By signing up for a free assessment, National Debt Relief can assist you in settling your debt, but only if you schedule the assessment.
You're passed over for projects
You might be a victim of ageism if you are a team player who is always passed over when important projects roll around.
Age is especially likely to be a factor if younger workers consistently get the best assignments.
Co-workers doubt your capabilities
You've likely been working with technology long enough to know how to answer emails, look up answers online, or respond to texts on your smartphone.
So, it can be frustrating to have co-workers question your ability to use technology simply because of your age.
New reviews don't match previous feedback
Perhaps your boss praised your hard work or ability to reach goals in the past. Maybe they even gave you high marks in all of your annual reviews.
But if your feedback has become increasingly negative — even though your job performance hasn't changed — it could be a sign of ageism.
Only younger people are hired
When your company advertises new positions, watch closely to see who gets those roles. New hires should be from a variety of age groups.
On the other hand, you should be suspicious if only younger people are hired for the positions while older workers are interviewed but not offered a job.
You're being isolated
Maybe nobody tells you about a meeting or forgets to invite you to a team-building session. Or perhaps your desk is moved to a different location, farther away from the rest of the team.
Ask to be included in more meetings and see if you can have your desk moved back to the main area of work. You'll know you're being discriminated against if your boss or co-workers don't seem to want to include you in team efforts.

You aren't recognized for meeting goals
It's important to recognize employees when they reach milestones. Do younger colleagues get recognition for their accomplishments while all you get is silence?
It's a red flag when younger workers are recognized, and you don't get the spotlight for doing the same work.
Earn up to $75/hour working from home
Bookkeeping is a basic (but powerful) way to earn money online.
And while $75/hour might sound like a lot of money, the data backs it up: Thanks to its high profit, low cost nature, Foundr Magazine has described it as one of the most profitable businesses you can start …
Plus, data from a 2021 survey by Intuit shows that the average hourly rate for this in-demand skill jumped from $69/hour to $75/hour! This unique skill can help you supplement your existing income … or even replace your current job.
Start learning how to launch a bookkeeping business by taking this free 3-class intro from Bookkeepers.com. The classes cover:
How you can own a virtual bookkeeping business.
What it takes to run a profitable virtual bookkeeping business.
How to land high paying clients … even if you've never done bookkeeping!
BTW: You don't need to be a math savant or even have an accounting degree. Like anything, it does take work, but you can be successful even if you're busy with kids, family, or a regular 9-5 job.
Your requests for training aren't addressed
Training and continuing education can be essential to keeping your skills up to date.
If your requests for training are denied while the company seems only too happy to grant similar requests to younger workers, it might be due to your age.
You get the easy stuff
If you're always up for a challenge and ready to take on a tough assignment, it can be frustrating to see the plum projects going to younger workers while you get the fluff work.
It may be because your boss or other higher-ups don't think you can take on the challenging projects because of your age.
You're pushed to take the buyout
Some companies offer buyouts to employees as a way to get workers to separate from the company voluntarily.
If you've been doing a great job and suddenly are pushed to take a buyout, it could be because of your age.
You get demoted
Organizations reshuffle or restructure from time to time. But it's never a good sign when you're demoted.
If you're an older worker who's suddenly demoted — especially if you've been in a role for a long time — it might be a sign that your responsibilities are being reduced because of your age.
You're singled out for criticism
There is nothing wrong with the boss suggesting ways you can improve your work. But keep an eye out if you think your boss's constructive criticism is simply negative and unhelpful.
If you feel like you've become a target of your boss's negativity in a way that younger workers have not, it might be a sign that you are a victim of ageism.
It's hinted that you should retire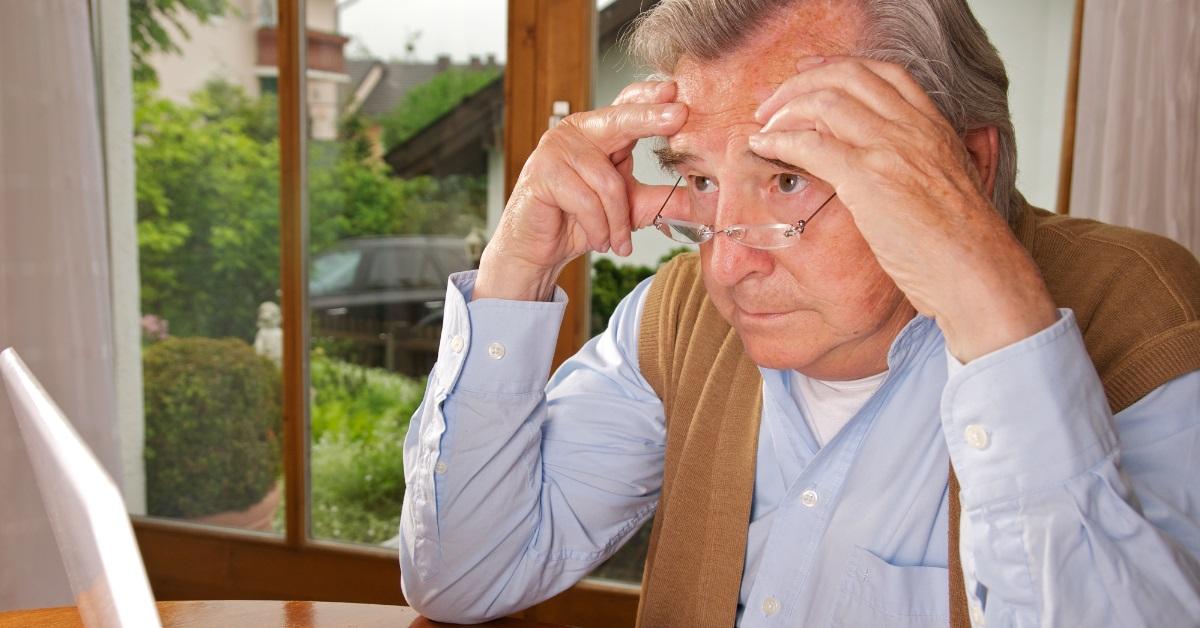 Some people want to retire early. But no one should feel like they're forced to stop working simply because of their age.
Unfortunately, some companies might subtly hint that it's time to leave by stripping you of responsibilities or making you feel less included in the company's mission.
Bottom line
If you notice signs that you're being treated differently due to your age, it might be time to re-evaluate your position.
Consider talking to someone you trust at the company. You also may want to turn to your human resources department as a possible source for help.
In addition, it might be time to start looking at other options. Many companies value older employees, and you'll likely feel more at home in such a workplace. 
Maybe you'll even get a large raise that will help you boost your bank account until you're ready to retire.
National Debt Relief Benefits
No upfront fees
One-on-one evaluation with a debt counseling expert
For people with $7,500 in unsecured debts and up