Demand for second homes skyrocketed after the start of the COVID-19 pandemic due to more people working remotely and low interest rates. As employees return to the office again and mortgage rates go up, some owners are turning their properties into Airbnbs in an effort to earn some extra cash from their investment.
Owning an Airbnb, however, comes with additional costs — it's more than the monthly mortgage and utilities. In an attempt to prevent your vacation rental home from becoming a financial nightmare, here are some hidden costs to consider when creating your budget.
Upfront costs
Think of upfront costs as typical expenses for anyone starting a new business, including a new Airbnb business. For a home rental, you should consider starter costs such as linens and towels, dishes and pots, and furniture so guests are comfortable and you get repeat clients. There may be fixes needed or a new coat of paint. And you may want to pay a professional photographer if you want to have a successful Airbnb that stands out among the competition.
Pro tip: If you're great at photography for your own Airbnb, consider the gig as a side hustle. You could advertise your services to new Airbnb owners, which may be a good way to make extra money.
Insurance costs
Check with an insurance professional about how to protect your asset. You may be surprised to find insurance for an Airbnb might cost more or require additional coverage compared to your typical homeowners' policy. Also consider an umbrella policy or other coverage to protect you in case someone is injured on your property.
Fees and licenses
Some local governments may have specific rules around short-term rental properties that aren't the owner's main residence. In certain areas, it's not allowed. Before you decide to get into the Airbnb business, look into if it's permissible in that location.
If allowed, you'll also want to check with your local officials to see what kind of paperwork may be needed, and if you have to pay any fees to register your Airbnb.
Account for the off-season
You're making money all summer with your Airbnb cottage on the lake or all winter with your condo in a ski resort town, but you might not be able to expect those same rates during off-season days. Accounting for the down weeks can help you budget your annual income and costs instead of getting surprised when your Airbnb is not being booked.
Consider additional costs associated with maintaining your property during non-peak use, such as shutting it down for winter months or needing someone to check on the property on a regular basis if you're not close by.
Replacing broken items
You probably wish your visitors would treat your home like their home, but it may not be the case. The coffee maker may get extra wear and tear and stop working, dishes might be broken, or towels could go missing. These things will need to be replaced before new guests arrive. Consider setting aside some cash earmarked for when these situations arise.
Cleaning costs
An Airbnb may need a professional clean before new guests arrive — and sometimes that clean may need to be more thorough than others. The size of your rental will likely be a factor for the cost of the clean, as well, and this expense could add up.
If you want to clean yourself, account for any cleaning supplies you might have to purchase — along with the time and energy it will take to do it.
Maintenance and fixes
Just as things break in your own home, you're likely to have similar issues with your Airbnb. Emergency repairs to plumbing may need to be made or you might have to fix door locks or cabinet hinges. And don't forget annual maintenance on things like your HVAC system or something as small as replacing light bulbs and batteries in smoke detectors.
Taxes
Aside from property taxes, provided you have guests for more than 14 days out of the year, you'll need to report any money you make as rental income and be taxed on the income. Check with a professional accountant on how to best report these expenses.
Legal business expenses
If you are using your Airbnb as a business to make money, you might want to check with a local attorney who specializes in short-term rental income. You may consider forming an LLC or corporation for your new business, which requires filing legal paperwork and might be best handled by a legal professional.
Pro tip: You can use your legal paperwork to open a business bank account that can handle any monetary transactions, but remember to factor in any fees associated with this as well.
Property management
If you'd rather not handle the day-to-day bookings and correspondence with potential guests to your Airbnb, you'll need to hire someone to do just that. There are companies offering property management services who handle these duties as well as cleaning and maintenance services when needed. If you would prefer to do it yourself, remember you are then your own property manager.
Pro tip: If you're trying to make a profit off of your Airbnb, factor any work you do as money you should "pay" yourself for your services.
Bottom line
An Airbnb could be a lucrative side hustle. It might help you invest in real estate, while also having your second property occupied on a regular basis. But remember managing an Airbnb isn't just about bringing in money, so factor in any additional costs when you build your annual budget or are trying to decide if this is the right business venture for you.
Knowing about the necessary costs to own and operate a successful short-term rental, could help you be more prepared for any unexpected costs.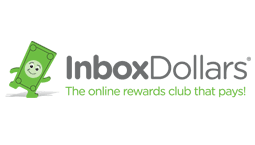 Inbox Dollars Benefits
Get a $5 bonus when you register with your email
You could earn money by taking surveys or making online searches
Over $80 million paid to members so far - how much can you earn?