Where you retire can make all the difference when it comes to making your retirement savings last. Choosing a city that offers a low cost of living can help you live a more comfortable lifestyle for more years.
Alabama has an overall low cost of living. GoBankingRates reports the state's annual cost of living at $41,821.94, requiring a retirement savings of $560,062.
Here are the five affordable Alabama cities for retirees, according to GoBankingRates. Many Alabama residents know living in one of these cities is how seniors can save money after they retire.
Montgomery
Montgomery is an excellent retirement choice for history lovers. It is known as the birthplace of the Civil Right Movement and even offers historical tours.
There are also opportunities for sports fan and nature lovers. Because it's a large city, people with all types of interests can find things to do in the state's capital.
The cost of groceries is very affordable, averaging only $325.46 per month. Average rent for a one-bedroom apartment is $892, and you can expect utility bills to average $320.92.
While health-care costs might run higher at $591.23, overall monthly expenditures in Montgomery are well below the national average of $2,626.25. On average, it costs $2,219.95 per month to live in the city.
Birmingham
Birmingham is a good choice for retirees who want the convenience of a city. You'll find plenty of museums, parks, and wildlife tours. You can even participate in ghost tours if you'd like.
Birmingham's average monthly expenditure is even less than Montgomery's at $2,075.04. That's more than $500 below the national average of $2,626.25.
Average monthly grocery costs run $326.86, and a one-bedroom apartment averages $868. You can expect a monthly utility bill of around $318.40.
Pro tip: Are you thinking about how you can retire early? There are a lot of factors to consider, but if you choose Birmingham, it will be much easier.
Huntsville
Huntsville is also known as "the Rocket City." Lovers of space and space missions will enjoy the vast learning opportunities and events centered around space exploration. But art and history lovers will also have plenty of things to do in the city.
Huntsville's total monthly expenditure of $2,085.60 is well below the national average of $2,626.25.
You can expect rent for a one-bedroom apartment to cost around $862 per month. Your grocery bill might average $336.32, and utilities can cost approximately $303.27. You might pay $581.04 each month for health-care expenses.
Gadsden
Gadsden is home to Noccalula Falls and is a good retirement choice for scenic nature lovers. Residents love the mountain views, wildlife parks, and golf courses.
The cost of living is well below the national average but still made it in the top three Alabama cities to retire. Nearly a fifth of the population consists of seniors for a reason.
According to Rent.com, a one-bedroom apartment averages only $625 in Gadsden, which is cheaper than in other popular Alabama cities.
Decatur
Decatur provides a good mix of historical experiences and modern entertainment. You can visit one of the many museums, enjoy art, and will have several dining options. It's close to Huntsville and is along the Tennessee River.
A one-bedroom apartment might run you $799 according to Rent.com. It was rated as the third-best and most affordable city in Alabama for retirees by GoBankingRates. 
Its cost of living score is 80.4%, making it a cheaper place to live than many other U.S. cities.
Bottom line
Alabama is one of the most affordable states for retirees. If you're considering it as your home, living in these five cities can help stretch your dollar while still providing you with an excellent quality of life.
But just because these cities offer a low cost of living doesn't mean you should relax on your savings goals. You never know when unexpected expenses or situations will arise.
You can take steps to boost your retirement savings before you experience any mishaps. You should consider making extra cash, paying down high-interest debt, and always looking for ways to save money.
Even if you don't end up needing those extra savings, you'll have more to spend on fun activities during retirement or to leave your loved ones when you're gone.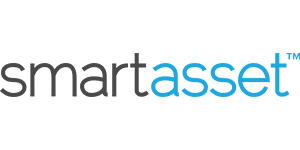 Smart Asset Benefits
Get matched with fiduciary financial advisors
Advisors are vetted and certified fiduciaries
Take the mystery out of retirement planning
Their matching tool is free
FinanceBuzz doesn't invest its money with this provider, but they are our referral partner. We get paid by them only if you click to them from our website and take a qualifying action (for example, opening an account.)