As one of the country's leading grocery chains, Aldi is known for offering high-quality products and helping shoppers cut grocery costs. 
Thanks to a recently expanded partnership with DoorDash, Aldi's top-shelf alcohol will become even more accessible to customers across 21 states.
With the new partnership, DoorDash customers can use DoorDash's app to add Aldi's private-label beer, wine, and hard ciders and seltzers to their grocery orders. Read on for 13 fast facts about how this expanded service could benefit you.
Get a protection plan on all your appliances
Did you know if your air conditioner stops working, your homeowner's insurance won't cover it? Same with plumbing, electrical issues, appliances, and more.
Whether or not you're a new homeowner, a home warranty from Choice Home Warranty could pick up the slack where insurance falls short and protect you against surprise expenses. If a covered system in your home breaks, you can call their hotline 24/7 to get it repaired.
For a limited time, you can get your first month free with a Single Payment home warranty plan.
SPONSORED
The service is available at 1,200 Aldi locations
DoorDash's newest deal with Aldi lets customers at 1,200 Aldi stores in 21 states add alcohol purchases to their grocery orders.
DoorDash's press release doesn't specify exactly which states can order alcohol from Aldi via the app. 
However, if your state is home to an Aldi and grocery stores in your area sell wine and beer, the odds are good that you can save money shopping for your favorite adult beverages at Aldi's low prices and have them delivered straight to your door.
You can order wine, beer, and hard seltzers and cider
While liquor laws vary from state to state (and sometimes county to county), almost all states let grocery stores sell at least beer and wine, including most of the states where Aldi operates. 
Although 21 states also let grocery stores sell hard liquor, Aldi only sells beer, wine, and some hard beverages in its stores and on DoorDash Marketplace.
There are more than 2,300 Aldi stores across the U.S.
Aldi is based in Germany, but it's one of the most popular, fastest-growing grocery chains in the U.S. With 2,335 stores across 39 states, Aldi has more American locations than any grocery retailer besides Walmart and Kroger.
---
SPONSORED
Stop overpaying when you shop online
Shopping online has its perks. It's super convenient, but it can be time consuming to find the best deals. Instead of hunting for coupon codes (that don't always work!) and opening tons of browser tabs comparing prices, you can try Capital One Shopping.
Capital One Shopping makes saving money effortless. Just add the browser extension and when you check out, it'll scour the internet for coupon codes to help you save cash. And before you check out at 25+ major retailers, Capital One Shopping will notify you with a friendly pop-up if the item you're buying is available cheaper somewhere else.
Capital One Shopping is free to use and won't show you ads. Add it today and stop overpaying! 1
80% of DoorDash customers can access on-demand alcohol
Although just over half of Aldi's locations can now sell alcohol on DoorDash Marketplace, the addition marks a striking expansion in DoorDash's reach. 
Thanks to the new Aldi deal, almost 80% of all DoorDash patrons can now access on-demand alcohol sales, choosing to make purchases through grocery stores, restaurants, or specialty liquor stores.
Aldi is well-known for its affordable Winking Owl-brand wine
Aldi sells a wide range of wines under its Winking Owl brand, including bottles of Merlot, Shiraz, Moscato, Pinot Grigio, Chardonnay, Cabernet Sauvignon, Sangria, White Zinfandel, and Pinot Grigio.
Depending on where in the States you're shopping, you can find Winking Owl bottles of wine for no more than $3.45. And even in states with a higher cost of living, Aldi's has a wide selection of wines for under $10 a bottle.
Aldi's low-cost wines are award-winning
If you think prioritizing affordability requires you to sacrifice quality, think again. Aldi's Winking Owl Pinot Grigio won a Silver Medal at the Beverage Testing Institute's World Wine Championships.
Aldi just launched a "Specially Selected" collection of wine
In September 2023, Aldi took another step toward connecting customers with award-winning wine at reasonable prices by introducing its Specially Selected premium wine collection. 
There are 10 international wines from France, Spain, Argentina, and New Zealand. The cheapest bottle in the collection costs $7.99, and the most expensive tops out at $14.99.
Depending on what you buy, Aldi is cheaper than Walmart
Walmart has a reputation as the cheapest big-box grocery store in the U.S. — but even though Aldi sells 90% private-label products, it saves customers more money than Walmart in several key areas. 
According to a survey on Dave Ramsey's budgeting website, Aldi's chicken, ground beef, eggs, butter, apples, and more are cheaper than comparable products sold at Walmart.
Residents of 26 states can order alcohol via DoorDash
If your state doesn't have an Aldi location, you might still be able to order affordable, convenient alcohol on DoorDash. 
Residents of the following states (as well as the District of Columbia) can use DoorDash alcohol from either restaurants or liquor stores:
Alabama, Arizona, California, Connecticut, Florida, Georgia, Hawaii, Idaho, Illinois, Iowa, Kentucky, Louisiana, Massachusetts, Michigan, Minnesota, Mississippi, Missouri, Nebraska, New York, North Carolina, Ohio, Oregon, Tennessee, Texas, Washington, and Virginia.
---
SPONSORED
Earn 2% cash rewards at grocery stores and Costco
The Wells Fargo Active Cash ® Card (Rates and fees) is a powerful rewards card that allows you to earn unlimited 2% cash rewards on purchases — including on groceries, even at warehouse stores like Costco.

New cardholders can also earn a one-time cash rewards bonus — $200 cash rewards bonus after spending $500 in purchases in the first 3 months!
If you're looking for a powerful rewards card that offers an extended intro APR period, look no further, the Wells Fargo Active Cash ® Card checks that box too!
This card also offers an intro APR of 0% for 15 months from account opening on purchases and qualifying balance transfers (then 20.24%, 25.24%, or 29.99% Variable). Which is great for someone who wants a break from high interest rates, while still earning rewards.
The best part? There's no annual fee .
Click here to apply for the Wells Fargo Active Cash ® Card now.
DoorDash requires two-step ID verification to order alcohol
Interested in ordering alcohol from Aldi or another retailer on DoorDash? To ensure alcohol sales are made solely to adults age 21 or older, DoorDash requires you to upload your legal ID to your DoorDash account.
It also requires its Dashers to check customers' physical IDs when delivering alcohol. They must also scan each customer's ID at the door and look for signs the customer could be intoxicated before fulfilling their alcohol order.
Dashers can only deliver alcohol if they're 21 or older
Interested in supplementing your income with a gig job? While adults ages 18+ can sign up to become Dashers on the side, only Dashers age 21+ may legally deliver DoorDash orders with alcohol.
Alcohol delivery is DoorDash's fastest-growing venture
DoorDash introduced alcohol delivery in select states in 2020, and the service has grown by leaps and bounds since then. Between 2021 and 2022, the service grew by more than 100% every year.
Alcohol sales benefit Dashers and DoorDash partners
Ordering alcohol on DoorDash obviously benefits consumers who want fast, convenient, and affordable alcohol deliveries. But it's also beneficial for DoorDash partners who sign up to sell alcohol online and for the Dashers who deliver the goods.
Per DoorDash, the cost of the average grocery store order increases up to 30% when consumers add alcohol to their shopping lists. 
The increased order cost may also mean a better base rate and higher tips for gig economy Dashers trying to make extra money.
Bottom line
Aldi is already one of the most convenient places for Americans to shop, helping them keep more money in the bank. 
Its newest DoorDash partnership expands its ease of use by making alcohol sales more accessible and affordable in 21 states. 
But if you don't have an Aldi in your area yet, don't worry. As one of the fastest-growing groceries in the U.S., Aldi is likely to expand into your state sooner than you think.
Lucrative, Flat-Rate Cash Rewards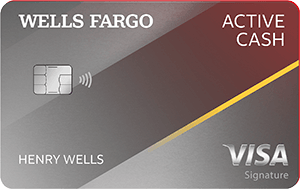 5.0
FinanceBuzz writers and editors score cards based on a number of objective features as well as our expert editorial assessment. Our partners do not influence how we rate products.
Current Offer
$200 cash rewards bonus after spending $500 in purchases in the first 3 months
Rewards Rate
Earn 2% cash rewards on purchases