Talk to shoppers who are trying to save money on groceries, and you may find that the frozen-food section of the supermarket gets a bad rap.
Many believe this part of the store is full of overpriced items. While this is sometimes true, you can find plenty of great deals on frozen foods at Aldi.
Check out the following list of everyday, low-priced freezer items at Aldi. Note that these prices are subject to change and might vary from place to place.
Editor's note: These are the prices as of May 11, 2023. Prices are subject to change and may also vary by location.

Get a protection plan on all your appliances
Did you know if your air conditioner stops working, your homeowner's insurance won't cover it? Same with plumbing, electrical issues, appliances, and more. Not being able to make repairs could leave you in a bad situation — but a home warranty could protect you against surprise expenses.
Whether you're a brand-new homeowner or you've owned your home for years, a plan from Choice Home Warranty could pick up the slack where homeowner's insurance falls short.
If a covered system in your home breaks down, you can call their hotline 24/7 for assistance to get it repaired. They have a network of over 15,000 technicians that can assist you, making sure any issue can be taken care of swiftly — without breaking the bank.
Not sure if it's for you? Rest easy: they were named one of the "Best Home Warranty Companies" by US News 360 Reviews and were awarded Best Company's 2020 Consumer's Choice Award. For a limited time, you can get your first month free when you sign up for a Single Payment home warranty plan.
SPONSORED
Fusia Asian Inspirations Mandarin Orange Chicken
Make this luscious mandarin orange chicken at home for $8.25 and you'll save a bundle compared to what you'd pay at a restaurant.
Keeping this meal in the freezer will help you whip up a delicious weeknight dinner without a lot of effort.
Serve it over rice or udon noodles. If you're really feeling fancy, mix in some Asian vegetables or bean sprouts and add egg rolls on the side.
Whole & Simple Southwestern Style Chicken Quinoa Bowl
This Whole & Simple Southwestern Style Chicken Quinoa Bowl is packed with vegetables, lean meat, and protein to fuel the rest of your day. It offers about one-third of recommended daily fiber, so it will keep you full until dinnertime.
Lunches can get pricey, especially if they're made with wholesome ingredients. But the price of this bowl is just $3.55.
Belmont New York Cheesecake Twin Pack
We all need a little indulgence once in a while. So, for moments when you need something sweet, pick up the Belmont New York Cheesecake Twin Pack.
Pair a slice of creamy, New York-style cheesecake with berries, caramel, or chocolate sauce for a quick treat. The cost is $2.55.
---
SPONSORED
Stop overpaying when you shop online
Shopping online has its perks. It's super convenient, but it can be time consuming to find the best deals. Instead of hunting for coupon codes (that don't always work!) and opening tons of browser tabs comparing prices, you can try Capital One Shopping.
Capital One Shopping makes saving money effortless. Just add the browser extension and when you check out, it'll scour the internet for coupon codes to help you save cash. And before you check out at 25+ major retailers, Capital One Shopping will notify you with a friendly pop-up if the item you're buying is available cheaper somewhere else.
Capital One Shopping is free to use and won't show you ads. Add it today and stop overpaying! 1
Season's Choice Frozen Berry Medley
Frozen berries are a delicious, nutritious staple to have on hand. Toss them into a smoothie, muffins, or pancakes to add a little sweetness, fiber, and antioxidants to your breakfast.
Season's Choice Berry Medley comes in a 32-ounce package for just $8.25. Buying berries frozen is a frugal choice since berries are only in season for a few months, and buying them fresh is often pricey.
Fremont Fish Market Beer Battered Cod Fillets
Fremont Fish Market Beer Battered Cod Fillets are sure to be a winning dinner. Serve them with cabbage and Cotija cheese in a fish taco, alongside fries and tartar sauce, or on a fish sandwich,
Bremer Original Meatballs
Meatballs dress up sad, lonely spaghetti and make a quick appetizer if you need to bring a dish to a potluck.
Aldi offers Bremer Original Meatballs in a 32-ounce package at a great price ($6.85) making them worth a spot in your freezer.
Sundae Shoppe Caramel Cookie Crunch Gelato
There's no need to fly to Italy or even go out to the ice cream shop to enjoy decadent gelato. Sundae Shoppe Caramel Cookie Crunch Gelato is a sweet treat from Aldi that costs just $4.39.
Pro tip: When shopping at Aldi, consider using a great credit card that can help you earn cash back or other perks.
Kirkwood 93% Lean Ground Turkey
If you're looking to lighten up your meals, swap out the ground beef for Kirkwood's ground turkey.
Ground turkey is still packed with protein, but it's cheaper and contains less saturated fat than ground beef. You can get a pound of Kirkwood 93% Lean Ground Turkey for $4.95.
Kirkwood Chicken Breast Nuggets
Skip the trip to the fast-food joint and keep your kids just as happy with Kirkwood Chicken Breast Nuggets. A bag contains 29 ounces of nuggets — plenty for the whole family — and costs $6.15.
---
SPONSORED
Earn 2% cash rewards at grocery stores and Costco
The Wells Fargo Active Cash ® Card (Rates and fees) is a powerful rewards card that allows you to earn unlimited 2% cash rewards on purchases — including on groceries, even at warehouse stores like Costco.

New cardholders can also earn a one-time cash rewards bonus — $200 cash rewards bonus after spending $500 in purchases in the first 3 months!
If you're looking for a powerful rewards card that offers an extended intro APR period, look no further, the Wells Fargo Active Cash ® Card checks that box too!
This card also offers an intro APR of 0% for 15 months from account opening on purchases and qualifying balance transfers (then 20.24%, 25.24%, or 29.99% Variable). Which is great for someone who wants a break from high interest rates, while still earning rewards.
The best part? There's no annual fee .
Click here to apply for the Wells Fargo Active Cash ® Card now.
Season's Choice Steamed Mixed Vegetables
Heat up Season's Choice Steamable Frozen Mixed Vegetables (just 99 cents) in the microwave for just a few minutes, and you have a healthy side for any meal.
Aldi does a great job keeping most frozen vegetable prices competitive. They come in small packages, so you don't have to worry about reheating leftovers later.
Bonus: You can heat them up in the package, creating fewer dishes to clean up.
Sea Queen Medium Cooked Shrimp
Shrimp is a great source of lean protein, but it often gets overlooked because it can be expensive and hard to peel and devein.
Aldi's Sea Queen Medium Cooked Shrimp comes already peeled, deveined, and cooked. Its low price of $6.25 makes it worth stocking up on this item and using it as a topper for pasta and salads.
Fremont Fish Market Wild Caught Frozen Pink Salmon
If you want to make surf and turf at home instead of going out to an expensive restaurant, Aldi has you covered.
Fremont Fish Market Wild Caught Frozen Pink Salmon offers wild-caught salmon at a budget price — just $7.15 for a pound. The filets are individually wrapped for freshness.
Season's Choice Hash Brown Patties
You could hit the drive-thru for a few overpriced hashbrowns for breakfast. Or, you could make enough for the whole family at home for the same price.
Aldi has 20-count boxes of Season's Choice Hash Brown Patties for $6.05. Stock up your freezer with a delicious breakfast that heats up quickly.
Mama Cozzi's Pizza Kitchen Frozen Thin Crust Pepperoni Pizza
Pizza night is quick, easy, and cheap with Mama Cozzi's Pizza Kitchen Frozen Thin Crust Pepperoni Pizza.
At $3.85, these frozen pizzas are a fraction of the cost of competitors. Made with real cheese, they're sure to please a crowd.
Bottom line
Shoppers often overlook the freezer section at Aldi because the store has so many great deals in other sections. But by skipping the freezer aisle, you risk missing out on great deals that can help you keep more money in your wallet.
Whether it's a quick breakfast item or a sweet, after-dinner treat, Aldi's frozen food section has something for everyone.
Lucrative, Flat-Rate Cash Rewards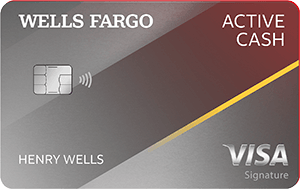 5.0
FinanceBuzz writers and editors score cards based on a number of objective features as well as our expert editorial assessment. Our partners do not influence how we rate products.
Current Offer
$200 cash rewards bonus after spending $500 in purchases in the first 3 months
Rewards Rate
Earn 2% cash rewards on purchases