You can find just about anything on Amazon, including items perfect for retirees. The online retail giant has products that can make your golden years a little easier, especially in terms of monitoring your health. Amazon also is a great place to shop for items that simply make retirement more fun. 
6 Genius Hacks Amazon Shoppers Must Know

Check out these products that may be the perfect Amazon additions to your home during retirement.
Pill organizer
It can be a challenge to keep track of different medications or vitamins and when to take them, but Amazon has plenty of pill organizers that can make the task a breeze.
Some organizers are simple, where you just organize pills by the day. Others allow you to organize pills by both daily and evening medications. There are even high-end options such as cases with battery-powered timers that give you an alert when it's time to take the next prescription.
Easy-grip utensil
As you get older, it may be harder to hold basic utensils due to pain or arthritis in your hands. Or perhaps you won't have the sturdy grip you used to.
When such limitations arise, try out utensils with easy-grip handles. The wider handles make it easier to hold on.
Pro tip: Amazon isn't the only retailer dishing out savings. Check out these genius hacks for Costco shoppers. 
Massager
Do you have issues with your feet, shoulders, or back? Amazon has different massagers that are made to specifically target your most vulnerable muscles.
Some massagers help your hands and feet, while others can relieve shoulder and back discomfort. The right massager can ease pain and help you feel younger.
Kindle
Amazon's Kindle products are great for people who love to read. Holding a Kindle may not be the same as having a print version in your hands, but these devices offer plenty of great features that are especially helpful for retirees.
For example, you can bump up the font size on your screen to make it easier to read. A Kindle is also lighter than carrying around a stack of books, which is particularly helpful when you're on vacation.
Many options are available. For example, the Kindle Paperwhite gives you more of a paperback look, while using the Kindle app on Amazon's Fire tablet lets you read books while also maintaining access to the internet, Prime Video, Amazon Music, and more.
Prime membership
An Amazon Prime membership may be a good investment, depending on how often you order from Amazon. In addition to free shipping, there are plenty of Amazon Prime perks that you can take advantage of, including original shows and movies, music, online gaming, access to Prime books, and more.
In fact, you may be making a mistake if you buy products on a regular basis from the retailer without spending extra for Prime, which could save money on an annual basis. 
Here are more ways Amazon Prime members can save money. 
Can and jar openers
It can get harder to open jars as you get older, but there are plenty of Amazon products that can assist with this task. If you need just a bit of help, a simple jar grip might do. Other options are available that give you even more assistance.
Opening cans also might become an issue as you age. Amazon has both manual and electric can opener options to choose from.
Jigsaw puzzles
Puzzles are not only a fun hobby, but they can also stimulate your brain and keep your cognitive skills sharp. Putting together a puzzle challenges your visual perception, memory, and cognitive speed. Plus, they're fun!
You can choose from a variety of designs on Amazon, as well as a variety of puzzle sizes. If you have trouble seeing or fiddling with small pieces, get a puzzle with bigger pieces to make solving it a little easier.
Shower products
Slips and falls in the bathroom can cause serious injuries. Instead, find adaptive products on Amazon to make your shower or bathtub safer. The site has a variety of shower seats depending on your particular needs, as well as handles that can easily be attached to glass or tile to help you get in and out.
You can also check out a variety of shower mats that fit the decor in your bathroom to give it a chic look.
Adult coloring books
Adult coloring books are a great way to unwind or get into a meditative state of mind. You can choose from books that offer everything from simple pictures to more intricate designs.
With free Prime shipping, you can order several different things to help you color, including markers, colored pencils, or maybe paint, depending on what you decide is most likely to help your creativity flow to the page.
Remote
If your eyesight starts to change, the remote control might become difficult to read. A remote with large, easy-to-read buttons is one good solution. These remotes are universal, so they can adapt to any type of electronic device, including televisions, DVD players, and more.
You can choose from remotes with a few buttons for easy use to remotes with more options.
Blood pressure monitor
Gone are the days when you had to go to the pharmacy to check your blood pressure. Instead, there are plenty of smaller blood pressure monitors that you can use at home.
Some monitors can be worn like a wristwatch while others can fit in your pocket and wirelessly connect to your smartphone. You can also look for options that have a monitor memory so you can record your previous screenings.
Alarm clock
Do you wake up in the middle of the night having to squint to read the time on your clock? Avoid that problem by purchasing a large display clock. These clocks can help you see the time from far away, or even up close without the need for your glasses.
Bottom line
Retirees who know where to look will find some great product options at Amazon. Remember that Amazon has a wide selection of options from several retailers, so try to comparison shop to find the best deal or the product with the options you specifically need.
Check out Amazon Prime to see if it can help you save money each year on shipping. Looking for additional ways to save money? Check out these genius hacks.

Learn More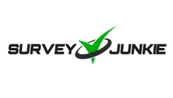 Learn More