You've been at your job for a while and you've been doing great. Your work gets compliments. You've notched some achievements. You're feeling good.
With all that hard work, the next natural step might be to ask for a raise — something that can help you stop living paycheck to paycheck.
It can be nerve-wracking to ask for more money. The upside is huge. But the downsides of botching that conversation with your boss are plentiful.
They can run the gamut from simply being denied or ostracized by higher-ups to getting passed over for promotions or even being retaliated against if you find yourself in a nightmare scenario.
Here are 10 mistakes to avoid when you ask for a raise.
Asking during budget cuts
There are plenty of wrong times to ask for a raise. When the company is tightening its financial belt is one of them.
Don't ask for a pay bump if the business that puts money in your bank account is in the middle of layoffs, a hiring freeze, or dealing with budget cuts.
At best, you'll look like you're painfully unaware of what's going on. At worst, you just won't get it.
Bringing up a coworker's raise
Pay disparity is a very real problem in the American workplace, as is discrimination. However, that doesn't mean you deserve a raise because one of your colleagues got one.
Their circumstances may be different from yours. Maybe they have more accomplishments or wildly exceeded expectations.
Frankly, it isn't any of your business, and speculating lends itself to becoming grist for the rumor mill.
That being said, if you feel as though you're being discriminated against, you can speak with your HR department or the Equal Employment Opportunity Commission.
Complaining you didn't get a raise
Yes, it's tough when you get passed over for a raise or shot down if you've asked for one before. Nobody enjoys being rejected. Your bosses are aware of that.
You don't need to be happy with the decision, but complaining about it during a negotiation can do more harm than good.
Not recording your accomplishments
It sounds simple, but you should always keep track of your accomplishments at work because those accomplishments represent your value to the company.
Did you get a project done ahead of schedule? Mark it down. Did you get good feedback from a client? File it.
It doesn't matter how small the accomplishment might seem. When your boss asks why you deserve a raise, be prepared to show them.
'I've been here for X years'
The duration of your employment is not the same as your value to the company. If you've been stuck in the same position for a long time without a raise, there might be a reason.

Staying at a job for a certain time is not in and of itself a good enough reason for a raise. Maybe it's time for some introspection or to look elsewhere if you're feeling undervalued.
Making your personal life the reason
Your accomplishments, exceeding expectations, and being a major boon to the business are reasons to ask for a raise. Changes in your private life are not.
Welcoming a new child into the family, wanting to move, dealing with debt, or your spouse losing their job, for example, have huge implications for you personally, but don't make good arguments for a higher paycheck.
Just as there are things a manager shouldn't ask you, the personal aspects of your life are best kept private.
Threatening to quit
Threatening the company with an ultimatum if you don't get a raise is one of the easiest ways to find yourself in an uncomfortable position.
It will immediately steer any negotiation into adversarial territory. That's the opposite of what you want since the goal is to show how you're a benefit to the company, not holding it hostage.
For example, if you've got an offer to take another job, it's fair to bring that up with your supervisor and hear their counteroffer.
But if you don't, and you're bluffing, that's a foolish gamble. Don't threaten to leave if you aren't ready to do it.
Overvaluing your worth
Understanding your value goes hand-in-hand with keeping track of your accomplishments. But it's one thing to know what you're worth and another to start making demands based on what you think you're worth.
Being confident in your abilities is an excellent trait. Being arrogant is not.
Waiting for a review
Your annual performance review might not be the right time to ask for a raise. For starters, reviews are often scheduled way in advance — often months. 
By the time your review rolls around, your manager or managers have already talked with HR about how you're doing and approved or decided against any pay increases.
Don't wait for your supervisor to make the first move. Initiate the conversation and strike when the iron is hot and you're performing at your best.
Not asking at all
This is perhaps the most obvious: It's unlikely you'll get a raise unless you ask. In an ideal world, the higher-ups at your company will notice all the hard work you're doing, promote you, and offer you loads of money.
But just keeping your head down and toiling away in the hopes that that happens isn't realistic. If you want a raise, you've got to want it and chase it.
Bottom line
It's natural to be nervous when you ask for a raise. After all, there's one great outcome (boosting your bank account) and many terrible ones. But the risks highlight the importance of preparing.
Do your research. Check online to see the salaries others in your position are making. Keep in mind that your job might pay more in a large city and less elsewhere, so know what to ask for.
Finally, don't ask for a raise over the phone or by email. Negotiating a pay raise should always be done in person.
Avoid these pitfalls, and when the time comes, you'll do just fine.

Join AARP and Double Your Number of Interviews Within 60 Days
Learn More
Earn Great Pay Working From Home
Free 3-class intro teaches you how to launch a bookkeeping business
Access the training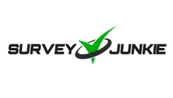 Earn Cash Taking Surveys
Join a community of 20M+ lifetime members who have been paid $76 million to date.
Sign up today