Thinking of starting a business in 2023? It may be a great opportunity for you.
You might be pursuing a new career or just stepping up your side hustle. Or maybe you're balancing the pros and cons of starting a company, looking at retail or office space, or learning how to start a business.
While these are important things you should do, there are also important things you need to steer clear of. Keep an eye out for these things to avoid if you're planning to start a new business in 2023.
You didn't research your competition
You may think you have a great, new idea, but there may be at least one company trying to do the same thing. Alternatively, your product may be unique but it will be competing with other products in the same category.
Before you go into business with your idea, check out similar companies to see what they're doing that's successful or what they aren't doing that could be an opportunity for you. Understanding the market for your product may be what helps you succeed.
You don't know how to market your business
You may have a great product or service that is sure to be hit with customers — if only they could find it. It's hard to sell something that customers don't know about.
As a business owner, you can't just focus on what you create. You have to manage the other pieces that go into making it a success, including advertising and marketing.
Do some research on where and how you should market your product, including social media and traditional advertising. You also may want to budget for an advertising agency or marketing firm to help you out.
You didn't develop a business plan
A business plan is essential when deciding to start a business. It will help you define what your business or product is, how it is different from others in the market, how much funding you need, and when you can expect to break even and begin earning money.
If you've never written or even read a business plan, there are many samples online, including at the Small Business Administration (SBA). You can use your business plan to raise money or just to keep yourself focused on your mission and goal.
You don't have financing in place
It can cost a lot of money to start a new company, and that cash needs to come from somewhere. You may have been saving the money you need to get started, but what if the start-up costs are beyond your current reach?
You'll need to get financing in place, and it's a crucial step if you want to get off to a successful start. Financing can help with operating and capital expenses, such as rent for retail space or materials you might need to create your product.
To fund your business, look into the SBA, local banks or credit unions, crowd-funding, or online financing.
You relied to much on debt
You may have to take on some debt to get started in order to get your new adventure off the ground, but you can't rely on it for everything.
If you take out a small-business loan, it's important to have a plan for paying it off. Try not to take out more than you can safely pay back in a reasonable amount of time or you can be sunk before you even get started.
You chose the wrong bank
Managing your company's money should be a top priority for you, and choosing the right bank to work with may be key to your success. Most commercial banks have bankers who specialize in small businesses. Think of this bank as your financial partner.
Do some research to make sure you find the right bank for you. They should understand your business and help guide you to the best checking accounts for businesses and any other financial products you may need.
You don't know how to adjust
You may think all the pieces are in place to launch your new business, and then something unexpected happens to put on the brakes.
Perhaps there are issues with the supply chain and you can't get the materials you need. Or you may have a construction delay that means you can't open your new retail space on the date you expected. 
A good business owner has to be able to adapt to these changes and not let them sink the business.
You can't accept your weaknesses
You may be a terrific salesperson for your new product or have extensive knowledge of a new market for a business start-up. But are you really good at everything?
Be honest with yourself about areas where you may need some help. Perhaps it's better to hire an accountant than to do that work yourself. Or you might want to get an advertising agency that can reach different markets. 
Be willing to ask for help from others with expertise in areas you may not fully understand to keep your business running.
You're ignoring social media
You may think social media is a joke or that people will find your business by searching for your company's name on the internet, but you would probably be wrong. 
Think about the businesses that had to scramble to create an online presence when the pandemic shut down the world.
As you plan your business, make sure your marketing plan includes online media. A website explains your business or products to potential customers and offers an easy way to contact you. 
You also may want to create profiles on social media like Facebook, Instagram, and Twitter. Also, consider creating an email newsletter list to send information about sales or news to your customers.
Bottom line
It can be exciting but also scary to start your own business. You can create a successful business, as long as you have a solid foundation when you get started.
Writing a business plan and budget, choosing the best bank for your business, and creating a positive presence to engage customers are necessary steps. 
Small businesses drive the U.S. economy, and there's no reason why yours can't be part of that success.

Join AARP and Double Your Number of Interviews Within 60 Days
Learn More
Earn Great Pay Working From Home
Free 3-class intro teaches you how to launch a bookkeeping business
Access the training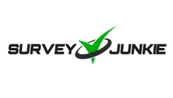 Learn More