Bars are an iconic social space all over the world, from homey Irish pubs to upscale music venues and airport watering holes.
Although you might not realize it, the chief architect in these spaces is often the bartender — and they have secrets you may not know about, but should.
Knowing some of these truths can save you money. Others will help you avoid embarrassment.
You're a bad tipper
You order a drink — say a rum and coke — and your bartender proceeds to make it for you. Then, when it's time to pay for that drink, you fork over the price on the menu, and nothing more.
Or, perhaps you think a dollar is a sufficient tip for that mojito. If so, bad news: You're a bad tipper.
Bartenders depend on tips after all, which comprise the bulk of their income. And bartending is a science, meaning it's worthy of compensation.
So, always carry plenty of cash — along with one of the best cashback credit cards — so you can tip your bartender 15% to 20%, and more on holidays.
Tip well early on at hotel and resort bars
Want to make friends with your bartender the next time you stay at a resort or hotel? Don't be stingy when it comes to tipping, especially earlier on in your stay.
Instead, be generous with your cash out of the gate and let your bartender know you plan on returning.
If you're lucky, you might find the bartender is more inclined to give you perks next time, like jumping ahead of the crowd on busy afternoons.
They hate when you wave money at them
We've been there: You're at a crowded bar, and you just want to grab some drinks before the show gets started and the lights go down.
But if you thought whistling or waving your money around would be a good way to snag your bartender's time and attention, you're wrong.
Plenty of people do it, which is why it's so annoying to bartenders. In fact, bartenders on the receiving end of such gestures are more likely to ignore you than serve you.
Instead, make eye contact and be patient. Bartenders will get to you as soon as they can.
They're not going to make it stronger for free
Going to a bar isn't exactly the cheapest or most financially savvy of activities, which can tempt you to try and cut corners when you're out. Maybe you ask for light ice or assume that telling your bartender to make the drink stronger will get you more bang for your buck.
Well, bartenders probably won't tell you that they just add more juice when you ask for light ice. As for making it stronger, that won't come for free. Instead, order a double or a Long Island iced tea, a famously boozy beverage.
Airport bars track supplies more strictly
Many bars that don't have regular customers have installed rigorous tracking equipment to ensure that over pouring won't be an issue.
That not only ties the bartender's hands with regard to what they can pour but also likely saves the owner of the bar a lot of money.
They wish you ran a tab
Being a bartender means being capable of performing several different activities, like mixing drinks, keeping the space clean and organized, chatting with customers, and collecting payment from patrons.
So, you'll make your bartender's life much easier if you open a tab with your card instead of insisting on paying for each drink individually. That saves them precious time, as they don't have to cash you out every time you order something.
You can still tip them in cash, however, which your bartender will no doubt appreciate.
They get kickbacks from taxi companies
It's no secret that some people go into a bar capable of driving and leave the bar very much the opposite. Sometimes, folks wind up seriously overindulging, meaning it's not safe for them to drive home.
That's why your friendly bartender is more than happy to call a taxi for those who need it, which is better for everyone involved.
But did you know some bars have agreements with specific taxi companies? That means your bartender might get a kickback for arranging your transport.
Some drinks are terrible values
Not all drinks are created equal, which is something your bartender may not have told you. This includes all of the beverages that have terrible value for one reason or another.
For example, you might love those morning mimosas, but chances are they're made with subpar orange juice and whatever champagne is laying around.
Other bartenders argue that classic drinks like cosmopolitans, Moscow mules, and mai tais are a waste of money because the fundamental recipe lacks nuance. So, you're better off spending on beverages with a more elevated flavor profile.
If all else fails, just make it cheaper at home.
You shouldn't always order top-shelf liquor
While it's arguably a good idea to order top-shelf liquor for some drinks — scotch on the rocks, a tequila shot, or an old fashioned, for example — you don't want to waste your money on others.
This especially applies to beverages in which the taste of alcohol is hidden, like a margarita or a piña colada. Why spend money on the best and most expensive liquor if you're only going to blend it with juices and other flavors?
Instead, save the top-shelf stuff for the classic martinis and gin and tonics.
Comp tabs are a thing
While conventional wisdom tells us that nothing is more valuable than actual money, that's not always the case. Consider the market for internet data, for example.
The same philosophy applies when it comes to comp tabs, which are most definitely a thing for many bartenders.
A comp tab allows the bartender to give you drinks for free. This lets them strategically serve free drinks when the return on investment — such as making someone a regular customer or otherwise building the business — is greater than the cost of one beverage.
Bottom line
Bartenders have a lot of knowledge and power. That includes who gets served when, and what perks to offer customers, including those that save you cash.
But given everything bartenders have to put up with — from poor tipping to bar fights to intoxicated customers — it just makes sense to always be courteous and kind to your bartender. Doing so might pay off in dividends.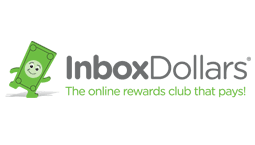 Inbox Dollars Benefits
Get a $5 bonus when you register with your email
You could earn money by taking surveys or making online searches
Over $80 million paid to members so far - how much can you earn?