There is just something about spending your golden years by a beach that sounds appealing. But many of these popular spots come with hefty price tags and have become too expensive for most retirees.
The good news is that whether you are looking to retire early or later, you can find a beach town that fits your retirement budget.
Here are the beach towns to avoid, as well as some more affordable alternatives.
Hilton Head, South Carolina
South Carolina is a popular retirement state. Its warm weather and numerous beaches make it a desirable location for those looking to relax and enjoy their golden years.
But the cost of living in Hilton Head is 8% higher than the national average. With even higher housing costs, 23% higher than average, it's difficult for retirees to make their savings last.
Alternative: Myrtle Beach provides a good alternative for retirees. Despite being a popular vacation spot, the cost of living remains low. And with so many things to do, retirees can fill their days with fun or relaxation.
Palm Beach, Florida
Florida has long been a relocation favorite for retirees. With its plentiful beaches, warm weather and numerous golf courses, it's no surprise that over one fifth of the population is age 65 and older.
But Palm Beach is an expensive choice with a cost of living higher than the national averages by nearly every measure (housing, cost of living, etc.). The median cost of a home is over $400,000.
Alternative: If you have your heart set on Florida, you can still stretch your retirement savings while enjoying the Sunshine State. Pensacola offers beautiful beaches and plenty of activities and learning opportunities for retirees to choose from, and the median home price is around $240,000. Since Florida won't tax your retirement income, this city is a real win.
Boca Raton, Florida
Boca Raton is another expensive Florida beach town. The median home price listing in the city is just under $600,000, which is more than many people have saved to last their entire retirement.
Alternative: Retirees on a budget can consider Deerfield Beach instead. The community's median home price listing is less than half of Boca Raton's at $265,000. Retirees can enjoy beaches and intercoastal waterways without paying a premium.
San Francisco, California
Housing costs in San Francisco are 52% higher than the national average. Healthcare is also expensive at 20% higher than the US average.
Since Medicare Parts A and B don't cover dental care and some other major health expenses, retirees should think twice before choosing San Francisco as their retirement home.
Alternative: Crescent City is a more affordable Golden State option for retirees. Seniors can find activities to cure their need for adventure or relax along remote beaches. The cost of living is below the national average across several categories, including housing, transportation, and utilities.
Long Beach, California
The average home price in Long Beach is more than double that of the US. While California is known to have a high cost of living, Long Beach is one of the most expensive areas in the state. Transportation costs are also significantly greater in this beach town.
Alternative: Eureka is a California Beach town with more affordable housing, but it offers plenty of entertainment for seniors. It's especially great for seniors who love nature and cultural activities. Victorian-style homes and beautiful forests make it a perfect retirement spot.
Seattle, Washington
With a median home cost of over $800,000, Seattle is not affordable for most retirees. Transportation and grocery expenses are also higher in the city than in the rest of the nation.
Alternative: Port Townsend is a historic district with plenty of craft fairs, coffeehouses and parks. While median housing costs in the city are above the national average, utility costs fall far below them. If you're downsizing your home for retirement, Port Townsend can serve as an affordable Washington destination.
San Diego, California
San Diego's housing costs are 123% higher than the national average. High prices combined with California's taxes on retirement income make San Diego an expensive choice for seniors.
Alternative: If you want to retire in California, consider Sacramento. While Sacramento has a high cost of living compared with many other US cities, it's lower than average for the state, especially regarding housing. Healthcare costs are higher but only slightly.
Isle of Palms, South Carolina
The median home cost in Isle of Palms is nearly $1.5 million. This is significantly more than the average for the US and for the state. 
Alternative: South Carolina has a generally low cost of living, and retirees can find affordable alternatives to enjoy its beaches. Murrells Inlet provides the affordability of Myrtle Beach but without the tourists. Retirees also have good access to healthcare and can enjoy wildlife and top-rated gardens.
Nantucket, Massachusetts
This cost of living in Nantucket is higher than the national average, with housing costing significantly more. The median home price is nearly $2.5 million.
While its close proximity to Boston and relaxing beach vibes might prompt you to consider it, there are more affordable options in the state.
Alternative: The town of Sandwich offers a historical feel and beautiful views. It's no wonder more than 20% of its population consists of older adults. Housing costs are still fairly high in Sandwich but are much more affordable than in Nantucket. Home prices have also fallen over the past year.
Vineyard Haven, Massachusetts
The cost of living is 33% higher in Vineyard Haven than the national average. The median home price listing is over $1.5 million, making it an expensive destination for retirees looking to buy a house.
Alternative: Consider making the switch to Maine if you still want to experience all the seasons. Old Orchard Beach offers home prices below the national average. The smaller city has plenty of things for retirees to enjoy other than its beaches, including fall festivals.
Bottom line
Despite the run up in real estate values, you can still live the retirement dream. If you're doing better financially, you might find all these towns completely within reach. But even those with less savings can find desirable beach destinations to call home. Knowing what you can afford is the first step to choosing a retirement home.
While you may be priced out of some popular beach towns, you can still find your retirement home near one of them if you do some research. These tips can help you see where you shouldn't bother to look and where you could find that dream home.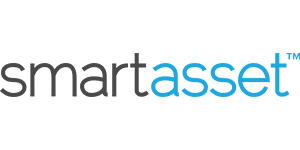 Smart Asset Benefits
Get matched with fiduciary financial advisors
Advisors are vetted and certified fiduciaries
Take the mystery out of retirement planning
Their matching tool is free
FinanceBuzz doesn't invest its money with this provider, but they are our referral partner. We get paid by them only if you click to them from our website and take a qualifying action (for example, opening an account.)