It is much easier to get into credit card debt than to get out of it. The longer you go without paying off your full balance, the greater the debt grows.
Even when you are not putting additional charges on your credit card, you might feel like your debt is spiraling out of control.
Here are 12 easy ways to help you get out of credit card debt for good. 
Pay off smaller balances first
If you have multiple cards, one approach to paying off debt is to tackle the smallest debt first. Generally speaking, a small debt probably doesn't generate as much in interest charges as a large one, so paying off a small debt won't be a huge boost to your finances.
However, paying off a debt completely can feel like a real accomplishment. The satisfaction of reducing that type of mental strain can motivate you to pay off the rest of your debts — no matter how large or small.
Pay off high interest rates first
Another approach to paying off credit card debt is to pay off the card with the highest interest rate first. This approach will take you longer than paying off a card with a smaller amount of debt, but it is likely to save you the most money over time.
A high interest rate means a large debt can grow significantly with each billing cycle, which is demoralizing. Getting rid of such debt can feel liberating.
Transfer debt to a 0% interest card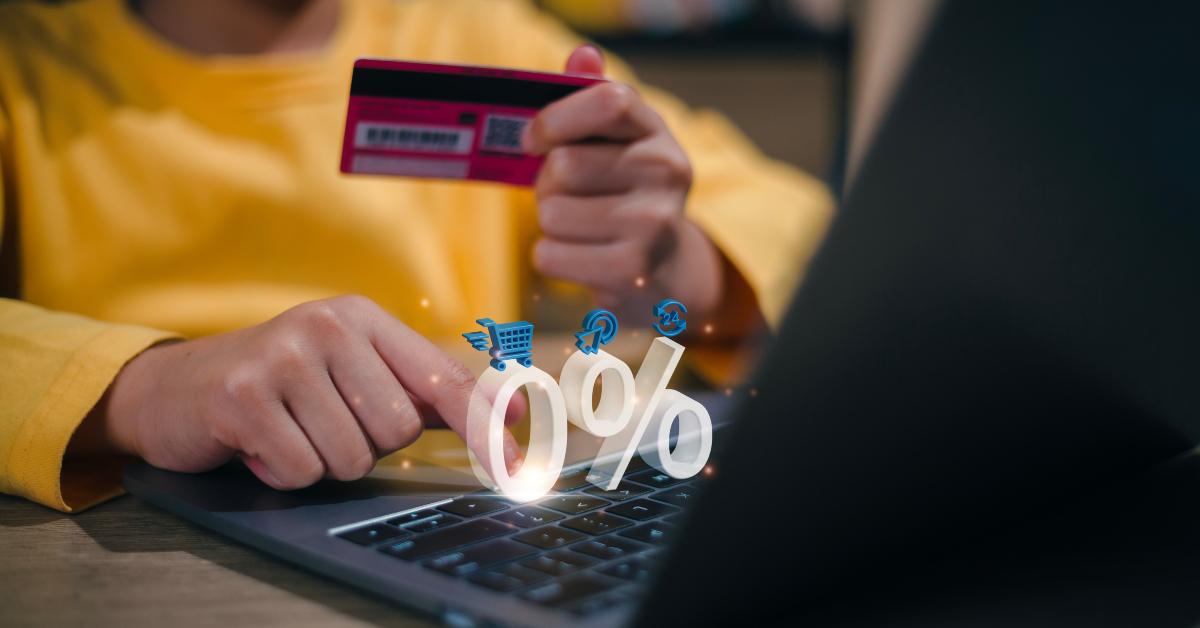 Some credit cards offer new customers a 0% introductory interest rate for a period. This typically lasts around 12 months, although some lenders offer longer periods.
Transferring your current credit card balance to a card with 0% interest will stop your debt from growing month over month, at least until the intro period ends.
That interest-free period can buy you time to pay off the debt while interest payments are on hold. Just remember that after the introductory period ends, interest starts to accrue again. So try to pay off as much of your debt as possible before that happens.
Consolidate debts with a HELOC
A home equity line of credit, or HELOC, lets you open up a line of credit based on your home's equity. If you have multiple debts, consolidating them with a HELOC could simplify debt payments, giving you just one deadline to hit each month.
Your debt can feel a lot less overwhelming once it's consolidated, which might make it easier for you to pay it down. Best of all, a HELOC typically has a lower interest rate than a credit card.
Pay more than the monthly minimum
Making minimum payments each month is a crucial first step in taking care of debt. However, even paying just a bit more than that minimum each month could get you out of debt faster.
Most importantly, the larger your payment, the lower your interest charges will be overall. So consider putting as much toward paying off your principal as you can afford each month.
Pay more than once a month
Along with paying more than the minimum on your credit card balance, try making a payment more than once during a billing cycle.
For instance, if you're paid semi-monthly, make a credit card payment twice a month. If you're paid weekly, make a payment four times a month.
Making extra payments lowers the amount of money you owe so your next interest charge isn't as bad as it otherwise would be.
Stop using credit cards for a while
The last thing you want to do while paying off debt is to add new debt to your ledger. Leave your credit card at home the next time you go shopping. Also, delete your card number if it's saved to your web browser or payment app.
Pausing the use of your card won't stop interest from accruing, but it could keep you from taking on more debt as you work on paying off what you already have.
Ask for a lower interest rate
Your credit card interest rate can be negotiable. If you have a history of making payments on time, your lender might be willing to work with you.
The worst thing that can happen is that your request will be denied. So it's worth getting in touch with your card issuer to see what it says.
Use extra money to pay off debt
When you get unexpected money, use it to pay down your debt.
For example, one smart thing to do with your tax refund is to use the money to pay down debt. You can do the same with an unexpected bonus at work or a surprise card from a relative with some cash inside.
Again, the faster you pay down debt, the less interest you'll pay over time. So use unexpected cash to make an extra payment and become debt-free even faster.
Talk to a debt counselor
You don't have to go into more debt to get solid financial advice. Instead, look for local, nonprofit debt counselors and free financial services in your area.
Not sure where to start? The U.S. Department of Justice has a list of recommended credit counseling agencies, which are usually nonprofit groups offering free debt counseling services.
Your city library or state government might also have a list of free debt counseling services specific to your area.
Set up autopay
If forgetting to make regular, on-time payments is setting you back even further, try setting up automatic payments for your debts.
This could help you avoid late fees and missed payment penalties so you can focus on paying down the principal and interest only.
Create actionable goals and deadlines
Paying off debt can feel even more difficult if you don't have a concrete idea about when you'll be debt-free.
Sit down with your budget and bank statements to figure out how long it will take you to pay off a debt based on your current payments. Once you have a date in mind, make that your goal.
Knowing for sure that you can pay off a debt by a specific date can motivate you to stay on target.
Bottom line
Getting rid of debt is challenging, but it isn't impossible. If you can implement just one of the straightforward steps on this page, you will move much closer toward being debt-free.
Another way to pay down debt is to find a way to earn more cash — such as through a part-time job or side hustle — and use the money to get out of debt as quickly as possible.
National Debt Relief Benefits
No upfront fees
One-on-one evaluation with a debt counseling expert
For people with $7,500 in unsecured debts and up