That smartphone in your pocket or your hands is a powerful piece of technology. If you're not using your phone and mobile apps to work smarter with your money, you're missing out on some big savings.
The right mobile budgeting apps provide you with new tools you can use to learn money management tips. You can use mobile apps to earn extra money, sell unused items, learn more about how to save money and invest, and spend less and get rewarded when shopping.
Fortunately, we've got a pulse on the best mobile apps for your money. Whether you're looking to cut costs, shop smarter, save more or even begin investing, theses money-saving mobile apps can get you started.
Find ways to save on your bills with Trim
First up is Trim, an app that automates savings — claiming it saves its users $1 million a month. Here's how it works: Trim connects to your bank accounts with read-only access and analyzes transactions to find potential savings.
It will bring up subscriptions and recurring costs for review. Trim even claims that it can cancel unwanted subscriptions for you, or negotiate your cable or internet bills on your behalf. Lastly, Trim offers to connect you with better deals on bills like car insurance or even the interest on your debt.
Save extra at the grocery store with Fetch Rewards
Whether you're a classic coupon clipper or can't be bothered, Fetch Rewards provides extra savings at the grocery store. It's as easy as taking pictures of your grocery store receipts and uploading them to the app. Fetch Rewards scans your receipt for purchases from the brands it partners with.
For items you buy from Fetch Rewards partners like Kraft, Huggies, or Kleenex (here's a full list of its partners), you'll receive reward points. You can then redeem these points for gift cards from major retailers or restaurants, or even for a Visa or Mastercard gift card.
Start investing with no trading fees with Stash
Stash is an investment app where users can buy and sell stocks and exchange-traded funds (ETFs) with no trading fees. Stash offers fractional shares, so you can invest in the stocks you want with as little as $5.
Stash also has a checking account that's FDIC-insured, has no fees, and offers some neat features. Account holders can get paid up to two days early, round up purchases and invest the change, and earn stock rewards when they spend with the Stash debit card.
Earn gift cards or cash with Survey Junkie
Next is Survey Junkie, an app that allows you to earn some extra cash through just sharing your opinion.
You can download the app, create a Survey Junkie account, and complete a profile questionnaire to get started. Even these start-up steps will earn you reward points, and you can earn additional points for completing surveys.
Once you reach a minimum of 1,000 points, you can redeem them for retailer gift cards, credits to your PayPal account, or a cash transfer to your bank account.
Take surveys for cash with Inboxdollars
Inboxdollars is similar to Survey Junkies, in that it pays users for taking online surveys. But it has some key differences. Inboxdollars offers rewards in cash only, not points, and claims it pays $.10 to $5 per completed survey.
On top of online surveys, Inboxdollar members have other options to earn extra cash. They can play games, clip coupons, shop online or even open and read emails. Members get a $5 bonus just for signing up, and you can earn more through the Inboxdollar app or site.
Seamlessly save more money with Digit
If you want to save more money without cutting back, Digit is for you. This app connects with your checking account to analyze your purchases and recurring expenses. It uses this analysis to find "free money" that it can transfer to savings without you ever missing it — or risking an overdraft (Digit reimburses the fee if it oversaves).
You can set savings goals and track them through Digit, and tell it how to allocate the money it saves to different goals. 
Get cash back for your shopping with Ibotta
Ibotta is a popular shopping app that connects you with cash back offers on purchases. Install the Ibotta app and browse for offers on categories like groceries, convenience stores, or restaurants, and save those that appeal to you. After shopping, upload your receipt to Ibotta to finish redeeming offers and get rewards loaded to your account.
Shoppers can earn rewards by connecting Ibotta with their existing loyalty accounts, such as grocery store memberships. Or you can shop and even pay through the Ibotta app to earn even more cash back. You can redeem Ibotta rewards through PayPal, Venmo, or with gift cards.
Get spotted up to $100 if your account balance runs low
Bank fees are annoying, so stop paying them.
The average American pays hundreds in bank fees every year. There are no monthly fees with a Chime® account4 - no monthly fees, no minimum balance fees, and they even offer fee-free overdraft - up to $200.3
And no fees doesn't mean no features. With Chime, you can build your savings faster by automatically rounding up your purchases,1 plus get paid up to two days early when you use direct deposit.2
Apply online in just two minutes — there's no credit check required.
The bottom line
With all these mobile app options, there's sure to be a tool you can use to get more out of your money. They may not make you rich or revolutionize your money management, but these mobile apps can help streamline your finances and create some breathing room in your budget. And when it comes to saving money, every cent counts.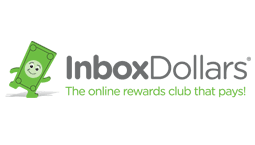 Inbox Dollars Benefits
Get a $5 bonus when you register with your email
You could earn money by taking surveys or making online searches
Over $80 million paid to members so far - how much can you earn?